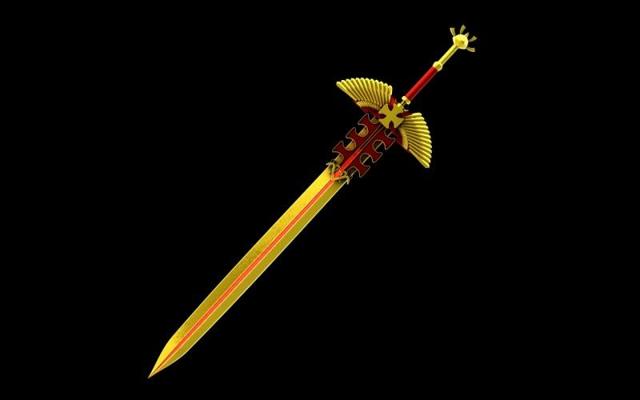 License Yields Seventy Per Cent Of AMD Revenue
Advanced Micro Devices Inc. (NASDAQ:AMD) is party to a long term x86 cross licensing agreement with Intel Corporation (NASDAQ:INTC), with x86 technology as the self-described core expertise of AMD and hence a vital profit center. Intel's x86 CPU patent can be said to have been the main foundation of the modern computing world.
Seventy percent of AMD's revenue derives from products utilizing Intel's x86 and other IP. In the oft mooted event of a takeover bid for AMD therefore, a critical question that arises is whether AMD's rights under the agreement would be transferable to an acquiring company.
The agreement governs the shared use by the parties of dozens of x86 semiconductor patents. If the acquirer could enjoy continuing benefit under the agreement, then it is a golden prize that presents an immediate entree into the vast server, desktop and notebook markets presently dominated by Intel.
Potentially A Poison Pill
If the acquirer does not inherit benefits under the terms of the agreement then that document is potentially a critical barrier to acquisition, a poison pill, which would result in the degradation of AMD's core expertise and consequently the company's essential viability.
Conceived in February 1982 out of duress placed upon Intel by IBM (NYSE:IBM), an important customer, the history of the agreement with AMD, reflecting the nature of its inception, is littered with rancor, litigation, complexity and multiple amendments.
The reason for the origination of the agreement was that IBM wished to incorporate the Intel 8088 chip into its IBM PC, but insisted there were at least two suppliers for its processors. As a result, AMD was facilitated to become a second source producer.
AMD Files For Arbitration
However, by 1984 Intel sought to renege on the agreement with AMD and refused to communicate the architecture for the Intel 80386 processor. After Intel then attempted to cancel the agreement, AMD filed for arbitration and ultimately the Supreme Court of California found in their favor in 1994.
In June 2005, after the Japan Federal Trade Commission had pronounced Intel guilty of various antitrust breaches, AMD triumphed in an antitrust suit against Intel in Japan and then filed antitrust claims in Delaware.
Intel subsequently took issue with AMD's March 2009 spin off of its foundry operations to GlobalFoundries Inc, a subsidiary of Mubadala Development Company PJSC, by claiming that the transaction breached the terms of the cross licensing agreement. Intel settled the U.S. suit in November 2009 at a cost of $1.25 billion, ending what the New York Times described as "the computer industry's most bitter legal war" and agreed to renew the cross licensing agreement to resolve all outstanding disputes.
Extended Legal Issues
Legal issues between the corporations have over decades resulted in the required production of 200 million documents and 2,200 hours of witness testimony.
Much consideration has been given to the possibility of a takeover of AMD. There is a wide range of potential suitors. For each, an essential calculation is whether the x86 cross licensing agreement is transferable to an acquirer in the event of a takeover. See Seeking Alpha
Devinder Kumar, AMD's chief financial officer, made the following statement in May 2015:
"Is there anything, any impediment from an M&A or joint-venture standpoint? The answer is no, there is no impediment from an overall M&A standpoint regarding the cross-license."
License Potentially Imposes High Cost
No impediment: this is a term of art. Indeed, technically, the cross license agreement does not prevent acquisition of AMD by another company. However, it does potentially attach a very high cost. The language of the agreement clearly delineates that in the event of its acquisition by another party, AMD would lose the right to utilize Intel's x86 architecture and other IP. Specifically, section 5.2(c) of the agreement states:
Subject to the terms of, and as further set forth in, Sections 5.2(d) and 5.2(e), this Agreement shall automatically terminate as a whole upon the consummation of a Change of Control of either Party.
If AMD is taken over by another party, under the agreement Intel would continue to be entitled to use AMD's IP.
With 70% of AMD's revenue deriving from products utilizing Intel's x86 and other IP, it is widely believed that the language in the agreement providing for termination upon change of control has kept many potential acquirers at bay, as they regard it as a poison pill.
Viable Takeover Strategies Remain
Control is defined in the agreement in the following terms:
"Control" shall mean, with respect to a Person, direct or indirect ownership or control of [a] if such Person has voting shares or other securities, at least fifty percent (50%) of the outstanding shares or securities entitled to vote for the election of directors or similar managing authority of such Person; [b] if such Person does not have voting shares or other securities, at least fifty percent (50%) of the ownership interest representing the right to make the decisions for such Person; any other ability to elect at least half of the board of directors or similar managing authority of such Person, whether by contract or otherwise, or an interest sufficient to receive at least fifty percent (50%) of the profits or losses of such Person. Further, the terms "Controlled by" or "under common Control with" shall have correlative meanings.
Yet upon examination, viable avenues for pursuit of a takeover remain nonetheless, despite the way the agreement is drawn.
Firstly, there is the possibility of a modification of the legal construction already used by AMD in pursuing the GlobalFoundries Inc spinoff, which met the qualification provision of the cross license for subsidiaries by having AMD retain 50% of the voting rights in GlobalFoundries while Advanced Technology Investment Company (ATIC), a wholly owned subsidiary of Mubadala Development Company PJSC, owned 55% of the assets.
Modified Deal Construction
In the context of a takeover, the modified deal construction could be one where the acquirer owns a majority of the assets, AMD holds 50% of the voting rights, and the acquirer has a voting agreement sufficient to achieve de facto stewardship of the company. This construction was ultimately accepted by Intel in the case of the GlobalFoundries spinoff, albeit that AMD held strong leverage in the negotiation by dint of their antitrust suits against Intel which potentially could have cost the company around $4 billion in fines had the case gone to trial.
A second avenue by which to pursue a takeover may lie in the fact that IBM holds an x86 license as a result of purchasing Intel CPUs. IBM also used to manufacture x86 server lines. In a lateral arrangement, the acquiring company might reach an agreement with IBM to manufacture its products using IBM's license.
Of note, Mubadala, a strong candidate to acquire AMD, already has a close relationship with IBM through the acquisition by GlobalFoundries in October 2014 of IBM's chip manufacturing unit. Mubadala also, through the GlobalFoundries spinoff, has experience of a transaction that was carefully structured to qualify under the x86 license agreement. Additionally, Mubadala has a close relationship with AMD as GlobalFoundries is AMD's primary foundry resource.
Lateral Manufacturng Agreement
Mubadala partners with IBM on the introduction of Watson cloud-based cognitive computing to North Africa and the Middle East in the world's second-fastest growing IT market estimated in 2015 to be valued at more than $270 billion.
Mubadala's relationship with IBM might well facilitate the creation of a lateral manufacturing agreement if the second takeover strategy is deemed preferable. Consequently, Mubadala, of a field of potential acquirers, is arguably best positioned to structure a takeover that will either retain benefit of the license agreement or circumvent its centrality.
Conclusions
Any takeover activity will in probability prompt a significant hike in AMD's share price to the benefit of investors. A long list of companies are potential acquirers.
While bids from these companies may have been held in abeyance by concern that under the license agreement a change in control would mean AMD's x86 license is terminated, there are in fact constructive ways in which this issue may be overcome, either by AMD retaining 50% of the voting rights allied with a voting agreement marshaled by the acquirer, or by the acquirer establishing a lateral manufacturing arrangement with IBM, utilizing their x86 license.
The first approach where AMD continues to manufacture by contracting with foundries would through intended conformity to the license agreement retain the golden prize, and will in probability have a cost advantage over the second approach, as IBM would likely price in a strategic premium knowing they were the only game in town. The second approach neutralizes the importance of AMD's license agreement by using a flanking strategy to go round it, thereby negating its function as a takeover barrier and poison pill.
Any one of the companies in the field of potential acquirers may consider either of these takeover approaches. However, Mubadala would seem to be among the best positioned strategically to pursue either of the takeover strategies discussed here.
If you would care to follow this author and receive immediate alerts upon publication of future articles by this author, please click on the "Follow" button at the top of this page next to the author's name and icon.
Disclosure: I/we have no positions in any stocks mentioned, and no plans to initiate any positions within the next 72 hours.
I wrote this article myself, and it expresses my own opinions. I am not receiving compensation for it (other than from Seeking Alpha). I have no business relationship with any company whose stock is mentioned in this article.