Why Brookfield Renewable?
Brookfield Renewable Partners BEP is in my retirement portfolio for three reasons:
The Brookfield company and its related partnerships have world class managements. I'm happy to be a junior partner in BEP with the "mother ship" parent Brookfield Asset Management BAM.
BEP has a clear business model of investing globally in renewable power projects, primarily hydroelectric but with a growing wind investment. BEP provides the portfolio with a significant hydro component.
BEP has a creative structure: A Canadian operation, domiciled in Bermuda, which reports financials in U.S. dollars.
Some investors don't consider BEP because it's a limited partnership, not a corporation. However, Tom Konrad pointed out: "BEP is a Limited Partnership, but not a Master Limited Partnership. You do get a K-1 from them if you buy them as part of a motif or any broker, but the K-1 does not include any UBTI, which is the part of MLP income which causes problems for some investors."
Prior Article
My June 27, 2016 article described my initial purchase of BEP units. In recent weeks I've written about the utilities in the portfolio. Last week's article was about Avangrid AGR, another utility with a sizeable stake in renewables. My next article will be about Brookfield Infrastructure Partners BIP.

The June 27 article provides considerable background about BEP's relationship with parent company BAM. That article also provides a short introduction to some of BEP's North American assets:
Deep Creek Hydro (Maryland);
Brookfield Smoky Mountain Hydropower (North Carolina and Tennessee);
Kokish River Hydroelectric (British Columbia);
La Lièvre Operations (Quebec);
Black Bear Hydro (Maine);
Safe Harbor Dam (Pennsylvania);
Holtwood Dam (Pennsylvania); and
Wallenpaupack Dam (Pennsylvania).
BEP has a 17-year track record as a public company, has $26 billion in assets and has one of the largest platforms in the world as an investor of renewables. BEP has a BBB S&P credit rating. BEP is in seven different countries and 15 different power markets. Almost 90% of BEP assets are perpetual hydros. BEP has a 1600-megawatt wind business, which makes it one of the large wind players in the marketplace, but dwarfed by BEP's hydro business. BEP also has a very small solar business, though they continue to look for opportunities to expand it.
Here's a brief introduction from the BEP website:
Brookfield Renewable Partners owns and operates one of the largest independent renewable power businesses globally with 260 generating facilities in North America, South America and Europe. Its investment objective is to deliver long-term annualized total returns of 12-15%, including annual distribution increases of 5-9% from organic cash flow growth and project development. It has a proven track record of creating value by prudently acquiring, building and financing assets, actively managing its operations, and recycling capital.

The company is a global leader in hydroelectric power, comprising more than 85 percent of its portfolio. It is also an experienced operator of wind farms in Europe, Brazil and North America.
Here's an example of Brookfield's global operation. In March, 2014, former CEO Richard Legault announced the BEP purchase of a portfolio of 17 wind projects in Ireland for $680-million (U.S.), plus the assumption of $280-million in debt. These were the wind assets of Bord Gais Eireann, an agency owned by the Irish government that sold its energy businesses. BEP and two other companies bought BGE's gas distribution business. The wind projects generate about 320 megawatts, about 15% of the wind capacity in Ireland and Northern Ireland. (Photo from The Globe and Mail.)
September 26 Investor Day
Sachin Shah, who was named CEO in August, 2015, mentioned the Ireland project in the September 26, 2016 Investor Day:
Nobody would look at Ireland today as a market that's distressed, but back in 2013 and '14, when you had the Eurozone debt crisis, Ireland had borrowed money from the IMF and the EU, they needed to repay that money, and the Irish government put up its fully integrated utility for sale to effectively raise proceeds and pay back the EU and the IMF. We were able to secure a 300-megawatt operating wind portfolio ... but it came with another 400 megawatts of development and allowed us to establish a footprint in Europe.... That was a $900 million transaction. At that time, going into that market, we were underwriting operating wind in Ireland at around 13%, in Euros. To put that in perspective, those same plants that we just bought three years ago, today, people are buying plants in the exact region, because Ireland is not considered distressed anymore, at a 7% or 8% yield. So, if you think about the operating plants that we bought and that we could sell at north of 25% returns, if we were to monetize that today, that's on the operating plants.
The September 29 Investor Day featured presentations by CEO Sachin Shah; Senior VP for Market Research Stéphane Landry; and CFO Nicholas Goodman (below, left to right).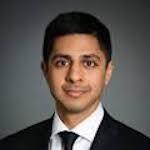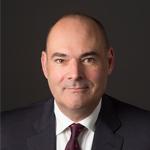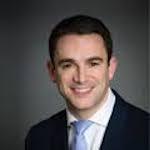 Sachin photo source: Brookfield Senior Managing Partners. Landry and Goodman photos source: Brookfield Managing Partners.
I encourage you to listen to the Investor Day webcast, which is available at the BEP website. You can also access a transcript and the accompanying slides.
Some takeaways:
BEP generally develops 200 to 300 megawatts per year at 15% to 20% returns.
Assets are run in-house with no reliance on outsourced O&M or and all work is done internally with about 2,000 people.
BEP's long-term track record of high-teens returns exceeds their 12% to 15% target.
90% of cash flow is from contracted power purchase agreements with a duration of 16 to 17 years.
BEP historically has put $500-$600 million of equity capital to work in new accretive investments every year, and BEP targets 12% to 15% returns on every dollar spent.
BEP owns a 7,000 megawatt development pipeline.
In Brazil, 200 commercial customers buy power every day.
At the Investor Day, Sachin Shah described BEP's strategy:
We've been in this unique period ... about seven years now ... of very low gas prices, very low power prices, and then subsidies that are promoting renewable investment, and through all of that ... we've been able to ... buy very unique hydro in markets that are supply constrained at this low price environment, at $0.50 on the dollar. And ... if prices just stay low forever ... then we're going to make 10% to 12%, at the lower end of our target range. But, if prices go up, which we believe they will over time, as assets need to be replaced, because you do have limited supply, then we have an opportunity to deliver into this business high-teens to low-20 percent returns with those same assets. When you have perpetual assets and ... a long-time horizon, and you can buy at $0.50 on the dollar (they) will make a reasonable return today or they'll make an exceptional return in the future ....
Investment in TerraForm
One item covered in the Investor Day presentation was BEP's investment in TerraForm TERP, a subsidiary of SunEdison. Sachin Shah said many people have asked, "When are you going to get into wind and solar in a more meaningful way?" The company's answer was always, "When we see better returns."
An opportunity presented itself when TERP sought a strategic partner in the wake of SunEdison's bankruptcy. Sachin Shah:
SunEdison was ... at one the point the largest renewable company in the world.... It obviously had too much debt on its balance sheet, filed for Chapter 11 bankruptcy. Its underlying subsidiary, TerraForm Power ... a North American-based wind and solar company, has tremendous assets, but had a sponsor (with) a broken balance sheet, and needed sponsorship.... So, ... we've got a 25% exposure to the stock of that company, ... a partner with another 10%, and we're effectively positioning ourselves to provide sponsorship to TerraForm to ensure that it can have a robust balance sheet that backs it, have a growth story that backs it, and then can reposition itself in the market as a strong wind and solar company ....
... this is a sign of ... our ability to go into the capital markets, because we understand where these assets trade ... it has 3000 megawatts of wind and solar, but they didn't have an operating expertise. They had outsourced 100% of their O&M .... throughout North America, Canada, the United States, down into Chile .... The unique thing that we can bring to the table here, because we've taken the time over the last 20 years to build this all in-house, is we can actually put our arms around all of their assets, because we have people in every single market they're in, we can run the assets, we can do the O&M in-house, we can reduce the cost structure of this business, and we can ultimately reposition it for growth in the future.
Here's a quick review of news about Brookfield and TerraForm:
A glimpse of BEP's global operations
Brookfield Renewable Partners has operations in North and South America and Europe. Assets include 260 generation facilities using hydro, wind and other renewable technologies. The following photos from the BEP website provide a glimpse of their operations.
Bear Swamp is a 600 MW pumped-storage hydro-electric generating facility in northern Massachusetts. This joint venture with Emera Energy sells energy, capacity and ancillary services to the New England power pool: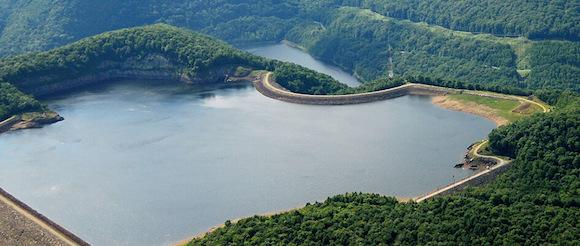 Kilgarvan Wind Farm in County Kerry, Ireland, is an example of Irish wind-powered generation. I found a fascinating and extensive set of photos of Irish wind development by an engineering firm that developed numerous wind farms, including Kilgarvan: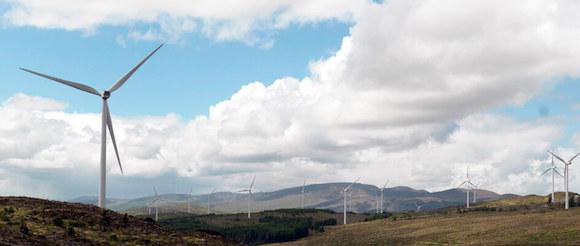 In January, 2016, Colombia sold its majority stake in power generator Isagen SA to a group led by BEP, which bid 4,130 pesos per share, the minimum set by the Colombian government: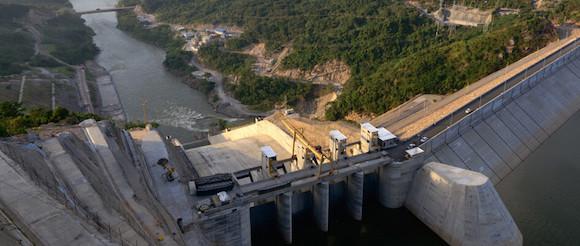 Brookfield Brazil's renewable energy portfolio encompasses 41 hydroelectric power plants, as well as five wind farms and three biomass power plants, with a total installed capacity of 1,100 MW: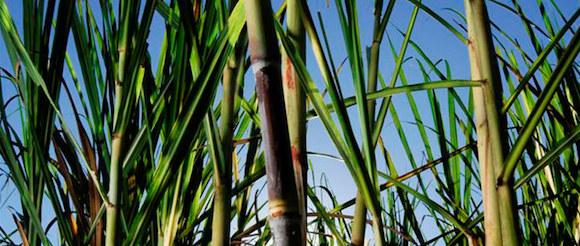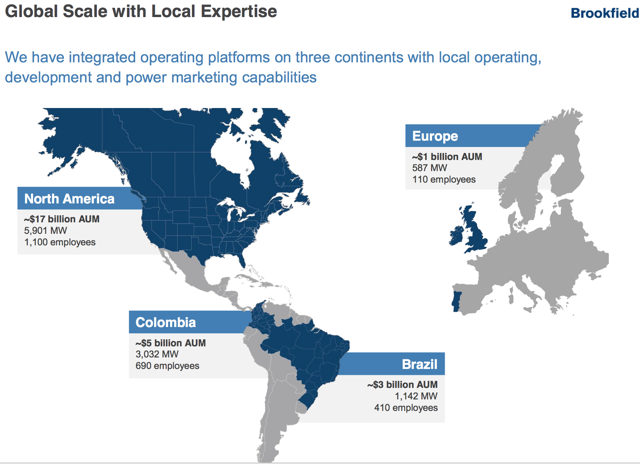 The above map is a slide from the Investor Day presentation.
The BEP presentation included these points:
Over 90% of cash flow generated by hydro assets
Inflation-linked contracted cash flows
Targeting $500-$600 million of annual investment providing 12-15% total returns
6,800 MW internalized development pipeline
Strategic exposure to rising energy prices
2016 Q3 Earnings Call and Webcast
Another resource to learn about BEP is the webcast of their November 3 earnings call to discuss third quarter 2016 results. A transcript of the call also is available. Slides accompanying the earnings call are embedded in the webcast. The Q3 press release highlights the quarterly financial report, including this summary: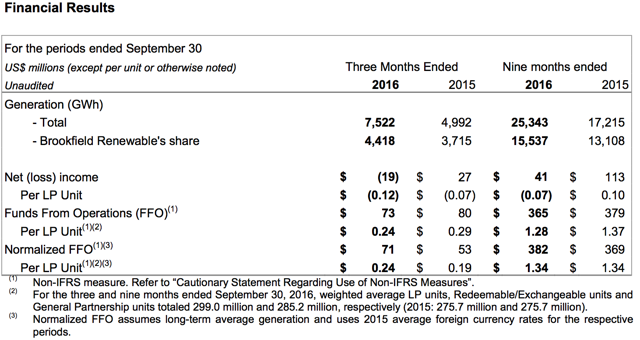 From the Q3 press release, here's a geographic breakdown of BEP's hydro and wind power production: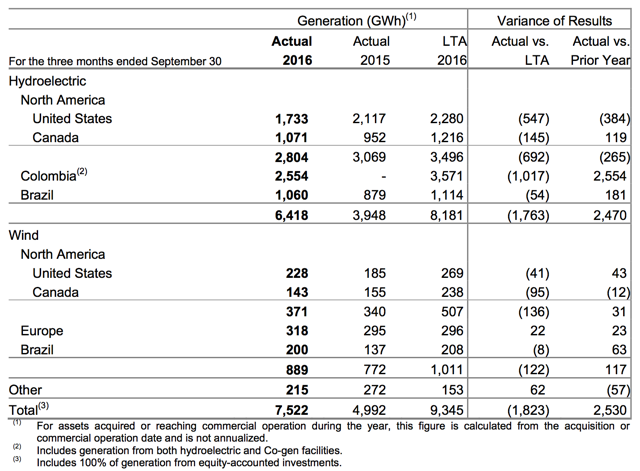 Here are two excerpts from the Q3 earnings call:
In the first nine months of this year, we've invested approximately $1 billion of equity, alongside our institutional partners, to acquire over 3,000 megawatts of renewables in North and South America. We've also acquired, with our partners, a 35% interest in the public float of TerraForm Power, a publicly listed company with a 3,000 megawatt portfolio of high-quality solar and wind assets. Finally, we have deployed $120 million this year to build out 200 megawatts of our late-stage development projects that will deliver premium returns over time. (Sachin Shah)
While most of the activity around renewable policies have so far been at the state level, the upcoming U.S. Presidential Election will, in part, determine the extent of federal support for incentives and policies like the Clean Power Plan, or something similar to Canada's recently announced Federal carbon price. Needless to say, our business is not built around any specific short-run political cycle and we believe the positive trends we are seeing will continue to advance regardless of the outcome. To that point, there are now 60% of Fortune 100 companies with renewable electricity or climate change policies implemented, and 81 companies globally who have committed to 100% renewable electricity use. (Sachin Shah)
Distribution history and policy
F.A.S.T. Graphs indicates the following distributions have been made by Brookfield Renewable Partners:
2011 $0.34
2012 $1.38
2013 $1.45
2014 $1.55
2015 $1.66
2016 $1.78.
The BEP website provides this distribution history:
2011 $0.3375 (one quarter only)
2012 $0.3475 x 4 = $1.38
2013 $0.3625 x 4 = $1.45
2014 $0.3875 x 3, plus 2 month prorated $.2583 = $1.4208, prorated because the distribution dates were moved forward by one month in 2014. If the distribution is adjusted to account for this change, the "dividend streak" of increases is still intact. This appears to be the assumption behind F.A.S.T. Graphs' data.
2015 $0.415 x 4 = $1.66
2016 $0.445 x 4 = $1.78.
The BEP distribution is set by the General Partner, which has established the policy that the distribution level be sustainable on a long-term basis while retaining sufficient liquidity for capital expenditures within current operations and general purposes.
We partnership believes that a distribution representing on average 70% of funds from operations will allow BEP to meet these objectives. Management targets 5% to 9% annual growth in cash distributions to L.P. shareholders.
The last distribution increase (of 7%) was announced on February 4, 2016 (payable March 31). The announcement for that increase included this statement by CEO Sachin Shah: "Over the last five years, we have more than doubled the size of our asset base and expanded into attractive new markets while maintaining a high-quality, predominantly hydroelectric portfolio. We remain extremely well-served by our strong operating expertise, robust balance sheet, liquidity and access to capital, and organic growth prospects. We are pleased to announce a 7% distribution increase and are confident in our continued ability to raise distributions over time in line with our 5-9% annual target."
If BEP continues the annual pattern, a distribution announcement for 2017 should be made in early February when the partnership reports 2016 results. If the present distribution target is reaffirmed, the new distribution would be in the range of $.465 to $.485. That would put the middle of the range at $.475. A mid-range increase would create an annual distribution of $1.90 per unit. At the 12/9/16 closing price of $29.44, that would equate to a yield of 6.45%. A target price of $29.23 would net a yield of 6.5% if there is a mid-range increase.
On Seeking Alpha
In an October 20, 2016 article, Financial Canadian wrote:
... the management of Brookfield Renewable Energy Partners does two things very well. The first is focusing on downside protection. ... there is an emphasis placed on the contractual structure of BEP's cash flows, and the creditworthiness (primarily investment-grade) of ... counterparties. This strong risk management culture ... has been a large reason why the Brookfield companies have been such solid performers over the long run.

The second strong point of BEP's management is their ability to operate globally. While I have an entire section of this analysis devoted to that attribute (see the section on Considerable Geographic Diversification"), I want to emphasize that this is only possible because of the global reach of BEP's management team.
Conclusion
I made an initial purchase of BEP on June 16, 2016 at $28.69, and another purchase on November 10 at $28.61. The cost basis is $28.66. BEP is now 1.6% of the portfolio. At a December 9 closing price of $29.44, and a quarterly distribution of $.445 ($1.78 annually), the current yield is 6.0%. Since the current allocation is above my 1.4% target, I have a relatively low "add to" price target of $25.43 (a 7.0% yield).
You can find previous articles here.
My goal is to produce about one article per week, usually about one of the holdings in my retirement portfolio. To be notified of future articles on a real time basis, just click "follow" at the top of this article, then choose "follow this author" and "real-time alerts."
Your comments are an important part of my learning process. We are co-learners. I'm grateful for my SA colleagues and friends.
It's not my intent to advocate the purchase or sale of any security. I offer articles and Instablogs to provide ideas for stocks to study and to share a journal of my effort to design and build a retirement portfolio that puts a priority on relative safety, a history of dividend growth and solid future prospects. Your goals and risk tolerance may differ, so please do your own due diligence.
Disclosure: I am/we are long BEP, BIP, AGR, JNJ, MSFT, AAPL, GE, PFE, WMT, ADP, MRK, PG, MMM, KO, RY, IBM, CSCO, GWW, TD, CL, GPC, TXN, VFC, PSA, SO, PPL, WEC, DUK, VTR, O, EPD, WPC, PEGI, APLE, MRCC, VTI, VEA, VWO, VYM, VNQ, VPU, SCHW.D, CHSCM, AGM.C, KKR.A, EAI, SOJB, BIF, RFI, THW, ETJ. I wrote this article myself, and it expresses my own opinions. I am not receiving compensation for it (other than from Seeking Alpha). I have no business relationship with any company whose stock is mentioned in this article.