I always want the very best dividend stocks. I always look for underfollowed companies that will maintain and increase their dividends at the very best price while also being takeover targets.
On that front, I have recently recommended several dividend stocks such as Gulf Island Fabrication (NASDAQ:GIFI), High Arctic Energy Services (OTCPK:HGHAF) and World Point Terminals LP (NYSE:WPT) that have risen significantly since my call, as shown here, here and here.
That said, I believe the time for Ecology and Environment (NASDAQ:EEI) has come. In this article, I will walk you through the buying case for this overlooked yielder, spelling out exactly why this company could be a great addition to your portfolio.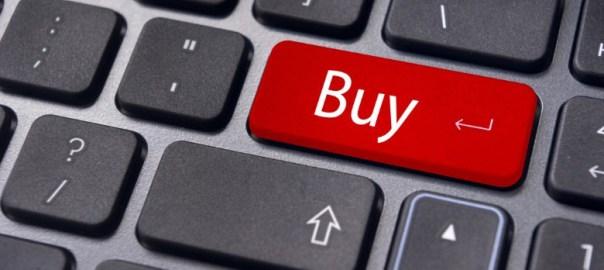 Overview
Headquartered in Lancaster, N.Y., EEI is a global broad-based environmental consulting firm that has completed more than 50,000 projects for a wide variety of clients in 122 countries, including some of the most iconic, high-profile projects in the world. Since its inception in 1970, EEI has provided environmental solutions in nearly every ecosystem on the planet.
Clearly, EEI is a well-respected company in the sector and has a diverse revenue base by geographic region (North America, South America) and by client type such as U.S. Federal Government, U.S. State, local and regional governments, foreign governments and private sector, while targeting four different sectors such as power (coal, nuclear, electric transmission, gas turbines), oil and gas (gas storage, offshore, pipeline), renewable energy (solar, wind, geothermal, ocean energy) and mining.
And it must be noted that the company has received numerous distinctions and awards thus far, including the 2016 GreenGov Presidential award for green innovation at White House Ceremony, as shown here.
Transformational Change In Leadership And Offer From Mill Road Capital
In August 2013, the board of directors of Ecology & Environment overthrew the family that has dominated its leadership team since its founding, removing Gerhard Neumaier as chairman, demoting his son Kevin from the role of CEO and firing another Neumaier family member as manager of the company's China subsidiary.
Mr. Gerhard J. Neumaier, one of the company's founders, passed away a few months later (October 2013).
The reason for this transformational change was that Kevin Neumaier took the initiative and expanded into Asia, the Middle East and Africa but that proved to be a costly expansion that failed to deliver the expected revenue growth as well as increased OpEx and operating risks.
Mr. Strobel took the helm and served as CEO from August 2013 until March 2015. He is also one of the four co-founders of the Lancaster-based environmental consulting firm, along with Mr. Silvestro, Mr. Frank and the elder Neumaie.
Mr. Frank, 77, is executive vice president and Mr. Silvestro, 78, is the Chairman while also being vice president and executive vice president in the past.
Mr. Strobel corrected the course and restored the company to profitability, while also refocusing the organization. During his tenure as CEO, Mr. Strobel led initiatives to reduce costs and streamline the company's organizational structure, among other things.
And in fiscal year 2014, we saw the first positive results of his reorganizational strategy. EEI reduced its losses in FY 2014 on a YoY basis and generated a net income of $3.4 million in FY 2015.
In March 2015, Mr. Gerald A. Strobel announced his retirement as Chief Executive Officer of Ecology and Environment, Inc. and the Board of Directors appointed EEI's President Mr. Gerard A. Gallagher III, 58, as President and CEO.
And EEI had another profitable year in FY 2016, despite the fact that oil and gas prices hit all-time lows during Mr. Gallagher's leadership.
In the meantime, the Neumaier family sold its stake in EEI in July 2015.
And in July 2015, Mill Road Capital, a Connecticut-based investment firm that was established in 2004 by a core group of former Blackstone investment professionals, acquired an approximately 14.5% stake in EEI by purchasing the outstanding shares from the Neumaier family.
More importantly, Mill Road Capital made an offer in August 2015 and said that it was interested in acquiring EEI for somewhere around $13 to $14 a share, based on the assumption that the Fund would be able to negotiate other terms and conditions of such an acquisition that would be acceptable to the Fund, including securing support for the transaction from the Issuer's Board of Directors, management, key employees and stockholders.
Backlog Is Up 14% YoY
Under the new leadership, the company has also increased its backlog of uncompleted projects by 14% on a YoY basis, as shown in the following table:
Total firm backlog of uncompleted contracts

Amount as of July 31, 2016

($ in thousands)

Amount as of July 31, 2015

($ in thousands)

EEI and its subsidiaries located in the U.S.

75,146

60,472

Subsidiaries located in South America

17,237

20,534

Consolidated totals

92,383

81,006
Pristine Balance Sheet
EEI has returned back to profits over the last two years. And more importantly, it has been consistently generating significant free CF for years now, supporting the sustainability of its dividend while also increasing its cash on a YoY basis.
Specifically, it generated approximately $5.5 million, $6 million and $5 million free CF in FY 2014, 2015 and 2016 respectively, which allowed it to pay an annual dividend of approximately $2.1 million.
As of July 31, 2016, it holds approximately $11.6 million in cash and has negative net debt of approximately $11 million, which results in an enterprise value of approximately $35 million at the current price of $10.50. It's also worth noting that EEI is very undervalued on an absolute basis, despite its strong balance sheet and consistent dividend for many years now.
Specifically, the company's EV-to-revenue ratio stands at just 0.33 times at the current price of $10.50, based on almost $106 million revenue in FY 2016. And the EV-to-adjusted EBITDA ratio stands at only 5.8 times at the current price of $10.50, based on approximately $6 million adjusted EBITDA in FY 2016.
On top of that, these key ratios will drop in the coming quarters because I project that EEI's revenue and adjusted EBITDA in FY 2017 will reach and/or exceed $110 million and $7 million respectively, driven primarily by:
1) The increased backlog relative to last year.
2) New projects as a result of growing environmental awareness, stricter regulations, complex challenges to energy developers and increasing demand for less carbon intensive and more sustainable use of resources worldwide.
Dividend For Almost 30 Years And New Growth Initiatives
Ecology and Environment has been consistently paying a dividend since becoming a publicly-traded company in 1987. And in July 2016, it declared its 59th consecutive dividend of 20 cents per share, which translates into an approximately 4% yield, based on the current price of approximately $10.50.
On top of that, when the latest dividend was announced, the company's Chairman stated that it considers taking growth initiatives in the coming months, as quoted below:
This dividend is 4 cents per share lower than the last semi-annual dividend and reflects the Board´s decision to direct more resources to support management's growth initiatives, while still providing to shareholders a top dividend yield for our industry."
High Insider Ownership
When EEI was structured in 1970, the founders created two different classes of stock; Class A and Class B. The Class B stock carries superior voting rights compared to the Class A stock. Insiders who own the Class B stock have more powerful voting rights over shareholders.
As of September 30, 2016, 3,000,956 shares of the Company's Class A Common Stock were outstanding and there were 296 holders of record of the Company's Class A Common Stock.
As of September 30, 2016, 1,293,146 shares of the Company's Class B Common Stock were outstanding and there were 52 holders of record of the Class B Common Stock.
Insider ownership is high reaching approximately 50%, as summarized in the table below:
Class A Common Stock
Class B Common Stock
Name and Address
Nature and

Amount

of Beneficial

Ownership

Percent of

Class as

Adjusted

Nature and

Amount

of Beneficial

Ownership

Percent

Of Class

Frank B. Silvestro*
297,052
9.0
%
292,052
22.6
%
Ronald L. Frank*
219,943
6.9
%
187,234
14.5
%
Gerald A. Strobel*
219,604
6.8
%
219,604
17.0
%
Gerhard J. Neumaier Testamentary Trust U/A Fourth
97,039
3.1
%
97,039
7.5
%
Kirsten Shelly
115,558
3.7
%
115,558
8.9
%
Franklin Resources, Inc.
576,000
19.2
%
---
---
Edward W. Wedbush
363,673
12.1
%
---
---
Mill Road Capital II GP LLC
463,072
15.4
%
---
---
North Star Investment Management Corporation
249,260
8.3
%
---
---
and below:
Class A Common Stock
Class B Common Stock
Name
Nature and

Amount

of Beneficial

Ownership

Percent of

Class as

Adjusted

Nature and

Amount

of Beneficial

Ownership

Percent

of Class

Frank B. Silvestro
297,052
9.0
%
292,052
22.6
%
Ronal

d L. Frank

219,943
6.9
%
187,234
14.5
%
Gerald A. Strobel
219,604
6.8
%
219,604
17.0
%
Gerard A. Gallagher, Jr.
59,606
1.9
%
59,265
4.6
%
Michael C. Gross
26,568
*
23,449
1.8
%
Michael R. Cellino, M.D.
4,389
*
---
---
Michael S. Betrus
4,645
*
---
---
Directors and Officers Group

(12 individuals)

907,452
23.9
%
794,944
61.5
%
* Less than 1.0%
And the good news doesn't end here. Despite the fact that insiders and directors own approximately 50% in EEI as illustrated above, they continue to increase their positions, as shown here, here and here. Specifically:
1) Mr. Gallagher III, the CEO, bought 1,120 shares at $10.90 in April 2016.
2) Mr. Frank bought 1,000 shares at $10.60 in June 2016, another 398 shares at $9.96 in September 2016 and 1,000 shares at $9.30 in November 2016.
EEI Trades At A Significant Discount To The Peer Group
The peer group below includes firms that provide a wide range of business consulting and advisory services in diverse industries by designing, building and implementing analytic solutions that assist their clients with their most complex business issues, given that their clients face significant regulatory and economic pressures in dynamic market environments.
And aside the gross undervaluation on an absolute basis as presented above, EEI is also very undervalued on a relative basis. Specifically (closing prices as of 12/12/2016):
1) EV-to-revenue ratio:
Company

EV ($ million)

EV/2016 Revenue (*)

Huron Consulting Group

(NASDAQ:HURN)

1,520

2.07

NV5 Global (NASDAQ:NVEE)

400

1.74

The Hackett Group (NASDAQ:HCKT)

510

1.7

Navigant Consulting (NYSE:NCI)

1,425

1.43

Tetra Tech (NASDAQ:TTEK)

2,670

1.38

FTI Consulting (NYSE:FCN)

2,245

1.25

ICF International (NASDAQ:ICFI)

1,390

1.17

Resources Connection

(NASDAQ:RECN)

580

1

TRC Companies (NYSE:TRR)

420

0.89

Willdan Group (NASDAQ:WLDN)

170

0.89

CRA International (NASDAQ:CRAI)

280

0.88

Hill International (NYSE:HIL)

330

0.55

Ecology & Environment

35

0.33
(*): Revenue have been based on the company's latest guidance.
Based on the table above, the average ratio for the peer group is 1.25 times. If EEI had the average ratio of 1.25 times, it would stand now at $33.49 per share.
2) EV-to-adjusted EBITDA ratio:
| | | |
| --- | --- | --- |
| Company | EV ($ million) | EV/2016 Adj. EBITDA (*) |
| NV5 Global | 400 | 16 |
| The Hackett Group | 510 | 14.2 |
| Tetra Tech | 2,670 | 13.35 |
| Hill International | 330 | 13.2 |
| ICF International | 1,390 | 12.09 |
| Huron Consulting Group | 1,520 | 11 |
| Willdan Group | 170 | 10.63 |
| TRC Companies | 420 | 10.5 |
| FTI Consulting | 2,245 | 10.2 |
| Navigant Consulting | 1,425 | 10.18 |
| Resources Connection | 580 | 10 |
| CRA International | 280 | 7 |
| Ecology & Environment | 35 | 5.8 |
(*): Adjusted EBITDA has been based on the company's latest guidance.
Based on the table above, the average ratio for the peer group is 11.53 times. If EEI had the average ratio of 11.53 times, it would stand now at $18.60 per share.
Catalysts
1) Takeover target: Due to the age of the founders, I believe that a liquidity event down the road is a sure thing. The company has a long history and extensive expertise in diverse markets over the last 40 years, while the continually rising demands associated with waste treatment, climate change and environmental protection are out of the question.
For reference, when it comes to electric transmission, EEI has developed experience on over 16,000 miles of transmission line, including underwater and underground DC lines, urban rebuilds, and renewable generation interconnections.
When it comes to the oil and gas pipelines, EEI has worked on more than 250 projects in the pipeline industry involving more than 50,000 miles of pipeline systems.
Per reference the renewable energy projects, EEI has collectively worked on more than 450 wind energy projects in 38 states, helping clients successfully develop wind projects capable of producing more than 6,000 MWs of environmentally safe, renewable electricity.
In addition, it has assisted solar developers to permit and build projects powering more than 6,000 MWs of clean, renewable energy in 23 states and has worked on more than 150 solar assignments, supporting all phases of solar energy development.
On top of that, EEI has worked with clients to develop offshore and onshore LNG import and export terminals, floating production storage and offloading facilities (FPSOs), and associated pipelines.
And thankfully, there are numerous regulations that have benefited and will continue to benefit EEI such as the Paris Agreement on Climate Change, the National Environmental Policy Act, the comprehensive Environmental Response, Compensation and Liability Act of 1980, the Resource Conservation and Recovery Act of 1976, the Clean Air Act, the Safe Drinking Water Act of 1996, the Endangered Species Act, the Marine Mammal Protection Act, the Migratory Bird Treaty Act, the Golden Eagle Act, the Atomic Energy Act, the Oil Pollution Control Act, the Occupational Safety and Health Act and the Coastal Zone Management Act, to name a few.
As such, I believe it will be easy for EEI to find a suitor. The potential acquirer could be either Mill Road Capital that already owns a significant stake in EEI, another fund or another company from the peer group mentioned above.
And the buyout is coming closer given that Mill Road Capital issued a filing in November 2016 saying it intended to nominate two people for election to EEI's board of directors at its next annual shareholder meeting, which will take place in 2017.
On that front, it must be noted that a going private transaction will not be Mill Road Capital's first rodeo. Specifically:
A) In December 2009, the Fund acquired Cossette from the Canadian stock exchange (KOS.T) and took it private for C$8.10 per share in cash.
B) In May 2010, the Fund acquired Rubio's Restaurants (RUBO) and took it private for $8.70 per share.
C) In late 2014, the Fund along with funds affiliated with Blackstone announced the completion of the going private transaction contemplated by the previously announced Agreement and Plan of Merger, involving the acquisition of R.G. Barry Corporation (NASDAQ:DFZ). As a result of the merger, R.G. Barry became a private company and its common shares were delisted.
D) A few weeks ago, the Fund made the rival bidder Incipio LLC walk away from its pursuit and closed the going private transaction with Skullcandy (NASDAQ:SKUL). Mill Road Capital acquired SKUL for $6.35 in cash.
2) Gradual improvement in operating performance: Although the company had another profitable year in FY 2016 after FY 2015, global economic trends in oil, gas and commodity prices in FY 2016 had a negative impact on EEI's revenues from energy and mining sectors in the U.S.
Also, the company experienced a distinct shift of direct labor hours during fiscal-year 2016 from commercial projects to government projects, for which selling rates tend to be lower than commercial rates.
Furthermore, the recession in Brazil impacted its operations in 2016, but the management team continues to work closely with the Brazilian subsidiary to improve the situation. In Brazil, EEI faces considerable challenges because the economic recovery has been slow to take hold.
Lastly, significant energy sector project work was completed in Peru late in fiscal-year 2015 and early in fiscal-year 2016, which was not replaced during fiscal-year 2016.
On the flip side, EEI's Chilean operations experienced strong revenue and earnings growth during fiscal-year 2016. And I project EEI's Chilean operations will continue to experience revenue and earnings growth in FY 2017 given that gold, silver and copper prices have risen since early 2016 while the mining sector in Chile is one of the pillars of the Chilean economy.
Actually, the same applies to EEI's subsidiary in Peru. Given that the Peruvian economy is heavily dependent on the mining sector, I project that thanks to rising commodity prices, the Peruvian subsidiary will see a decent growth this year.
Moreover, U.S. utilities take advantage of government subsidies and boost investments in wind and solar power, while oil and gas prices have been gradually recovering since early 2016 and I'm a firm believer that the worst is behind us. The Conference Board of Canada and key Canadian economists have the same opinion, as shown here and here.
The combination of these events along with the increased backlog relative to the previous year and the transition out of China, Africa and the Middle East will definitely help EEI grow its top and bottom lines in FY 2017.
And the continuation of this growth in FY 2017 was implied by the CEO's recent statement:
Fiscal year 2016 was a challenging one for E & E. But operational improvements, together with our ongoing strategic initiatives, have made E & E a stronger and more resilient company capable of responding to market challenges. We are committed to our strategic plan going forward and remain optimistic about future opportunities."
3) New growth initiatives: As quoted above, the company recently paid 4 cents per share lower dividend than the last semi-annual dividend, because it plans to direct more resources to support new growth initiatives.
And I'm looking forward to getting an update on these initiatives in the next months.
Takeaway
To me, EEI has the total package at the current price of $10.50/share.
From an operational standpoint, and thanks to its deep industry and technical expertise, EEI has provided consulting services to all phases of power, energy and mining development since 1970 by conducting critical feature/fatal flaw analyses, social and health impact assessments, feasibility and siting studies, field surveys, permitting, construction inspection and compliance monitoring.
From a fundamental standpoint, it has been generating free CF and paying a rich dividend for many years now, while maintaining a pristine balance sheet.
In addition, I project that EEI will definitely continue to pay a good dividend in the foreseeable future, thanks to its increased backlog versus last year and the gradual recovery in the energy sector.
Meanwhile, it currently trades at a significant discount to the peer group primarily due to low market awareness. Specifically, if EEI had the average ratios of the peer group, it would be between $18.60 and $33.49 per share, as presented in detail above.
Therefore, you know now why management didn't accept the recent offer of approximately $14 per share from Mill Road Capital.
After all, I'm fully confident that better days are ahead for the shareholders, whose interests are fully aligned with insiders given the high insider ownership that usually results in excellent shareholder returns.
If you want to be ahead of the crowd and generate unrivaled returns that often exceed 100%, please consider subscribing to the Fundamental Investor's Stock Club (2-week free trial), where you will discover low-risk unknown or underfollowed companies that are potential multi-baggers and high-yield dividend stocks (yields above 7%) with bond-like risk. Please read the outstanding subscriber reviews here.
Also, please consider following me in real time. This will enable you to receive an email the moment any of my articles are published on Seeking Alpha. You will benefit tremendously from following me in real time, because timing is everything. Just click the circled plus sign ⊕ next to the "Follow" link, and check the boxes for "Follow this author" and "Real-time alerts on this author".
Disclaimer: The opinions expressed here are solely my opinion and should not be construed in any way, shape, or form as a formal investment recommendation. Investors are reminded that before making any securities and/or derivatives transaction, you should perform your own due diligence. Investors should also consider consulting with their broker and/or a financial adviser before making any investment decisions.
Disclosure: I am/we are long EEI.
I wrote this article myself, and it expresses my own opinions. I am not receiving compensation for it (other than from Seeking Alpha). I have no business relationship with any company whose stock is mentioned in this article.
Editor's Note: This article covers one or more stocks trading at less than $1 per share and/or with less than a $100 million market cap. Please be aware of the risks associated with these stocks.