There is a large opportunity available over the next few years as commercial fleets upgrade their communications technology from two-way devices, which are quickly becoming obsolete to push-to-talk over cellular devices, which are equipped with data and cutting-edge apps. The conversion that will take place over the next few years will be highly significant and lead to large revenue and profit opportunities for companies who are positioned well with the right technology: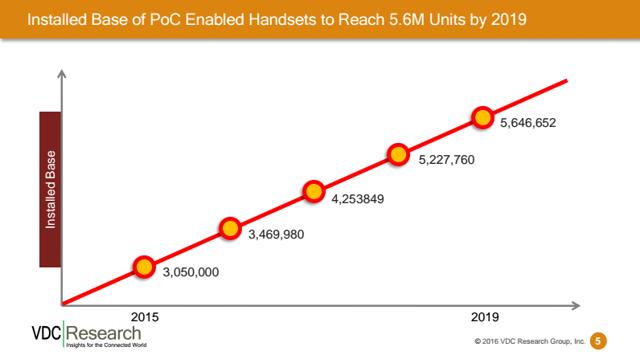 Source: VDC Research
One company that is uniquely positioned to seize upon this corporate fleet upgrade opportunity is Siyata Mobile (TSX-V:SIM) (SIMFF), a Canadian-based cellular technology company that operates across 3 continents.
It's rare to come across a profitable company that regularly posts strong double-digit quarterly revenue growth trading at less than a C$25 million market cap. Such is the case with Siyata Mobile (TSX-V:SIM), a company that may have just scratched the surface in terms of growth opportunities.
Siyata is a leader in communications technology for commercial fleet management. Siyata's best-in-class and fully integrated patented technology is disruptive (1/10th of the cost of competitor's product). This cost advantage combined with a first mover advantage has allowed Siyata to rapidly expand its footprint from its home base of Israel into North America and Europe.
Siyata's flagship product, UCP200, is the world's first in-vehicle all-in-one cellular based platform for voice, data, fleet management, PTT, apps, etc.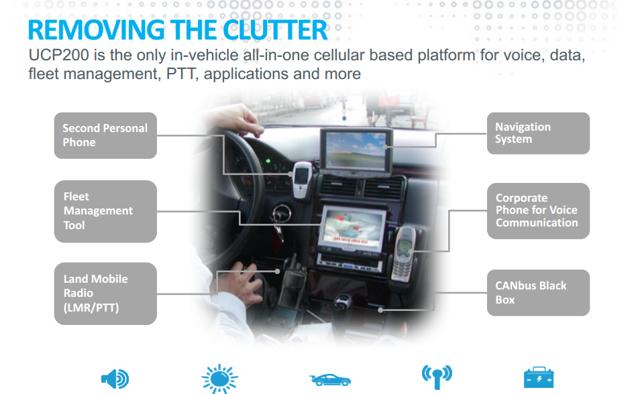 Source: Siyata Mobile
A multibillion-dollar market opportunity is available to Siyata and its push-to-talk over cellular technology launched on its UCP200 and U620 devices this year. There are ~13 million commercial vehicles in the U.S. with 2-way radios that need push-to-talk compatible devices, and at roughly $500 per device, some quick math results in a ~$7.5 billion opportunity over the next couple of years.
Siyata also offers cutting-edge signal boosters which are poised to fill some of the estimated $30 billion opportunity available in North America alone ($400 per booster x 75 million) resulting from homes, commercial buildings, and fleets with poor cellular coverage.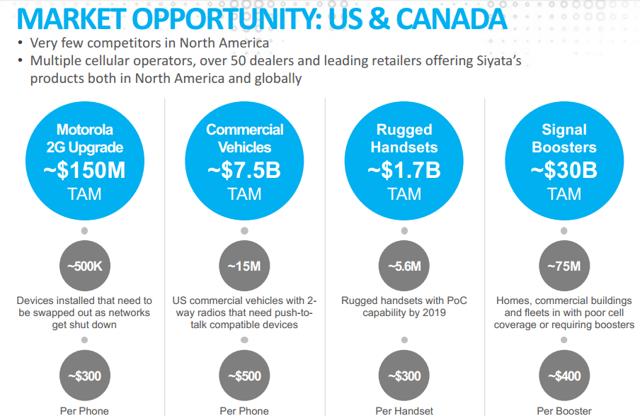 Source: Siyata Mobile
Siyata's recent partnership with Uniden has aided Siyata's expansion plan by allowing it to leverage a global brand with an extensive channel (with carriers and retailers). The opportunity in North America alone is potentially enormous and Siyata is well positioned to leverage its push-to-talk over cellular app to gain deeper penetration into the commercial fleet market: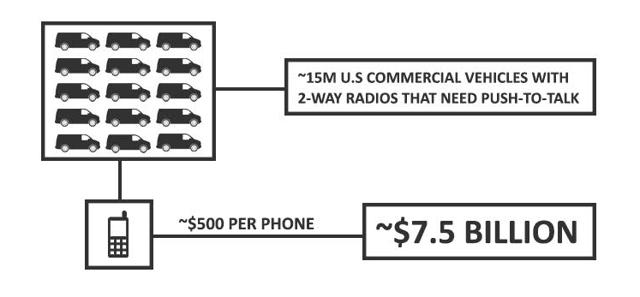 An extremely modest 1% share of this ~$7.5 billion opportunity would generate $75 million of revenue for Siyata, which would be company-changing in terms of growth trajectory and profitability. Siyata has ambitious goals; however, they are extremely realistic given how well the company is positioned and the size of the market opportunity, which lies in front of it: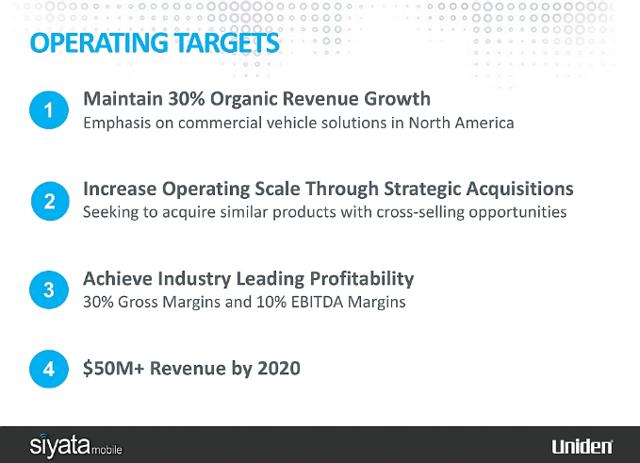 Source: Siyata Mobile
Siyata shares have experienced some notable accumulation in recent weeks, perhaps as investors begin to appreciate how quickly Siyata could exceed expectations: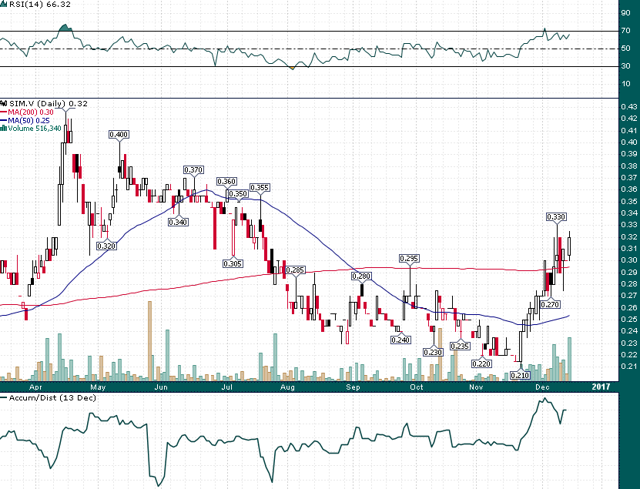 Source: Stockcharts.com
Over the C$.32-C$.33 resistance area, SIM shares can easily head up to new 52-week highs near C$.50.
Do your own due diligence. As always, it's your money and your responsibility.
Disclosure: I/we have no positions in any stocks mentioned, and no plans to initiate any positions within the next 72 hours.
I wrote this article myself, and it expresses my own opinions. I am not receiving compensation for it (other than from Seeking Alpha). I have no business relationship with any company whose stock is mentioned in this article.