Investors in Frontier Communications (NYSE:FTR) know that its $10.5 billion acquisition of certain properties in California, Texas and Florida, or CTF properties, from Verizon Communications (NYSE:VZ) has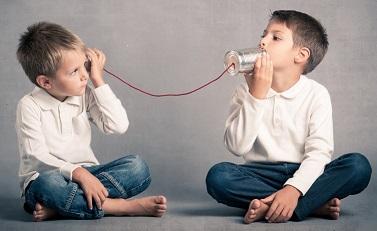 not gone smoothly. The transaction was first announced two years ago and closed on April 1st. Since then, Frontier has continued to make headlines about the fumbled hand-off. There were service interruptions, billing errors, long hold times trying to get through to the call centers and numerous complaints filed with state utility commissions.
On December 5th, the new EVP and CFO Perley McBride presented at the UBS 44th Annual Global Media and Communications Conference. When asked about some of the early thoughts about his new position and heading into 2017, he replied:
...I think the biggest thing has been the number of challenges with the latest acquisition that we've done. We seem to be through those challenges with respect to the integration and getting all of our on-shore call centers fixed...
It has been eight months since the CTF business was transitioned to Frontier, and they seem to be through those challenges? It's not just the eight months since Frontier took over ownership that's an issue. The acquisition was first announced in February of 2015, so there was plenty of time to prepare.
And it's not as though the company hasn't had experience with acquiring and integrating properties from the major telephone companies. They previously spent $8.6 billion to buy properties from Verizon in 2010, and in October of 2014, acquired AT&T's (NYSE:T) Connecticut voice, data and video business for $2 billion.
Neither of the previous transactions went smoothly, with major capital investment and computer conversion challenges in the first Verizon transaction and billing issues with the AT&T conversion. Plenty of time to prepare and plenty of experience with making similar acquisitions hasn't been much help. In California alone, there were more than two thousand complaints filed with the Public Utilities Commission between the takeover and September 24th.
Despite what McBride said, it seems the complaints keep piling up. A Consumer Affairs website shows dozens of complaints in early December. The complaints about long hold times, incompetence at resolving issues, disconnects at the customer call center, and poor performance of the network and service personnel don't seem to be abating. The Better Business Bureau won't even give Frontier a rating, noting the business is not accredited and further posts:
PATTERN OF COMPLAINT

We find a high volume and pattern of complaints exists concerning prior Verizon consumers who have not had a smooth transition to Frontier Communication since Frontier Communications took over various Verizon customers on April 1, 2016. Consumers have reported that services did not transition properly: many do not have services or are having spotty service with outages; many internet issues, from slow speeds to complete outages, consumers advise they are paying for certain levels of internet speeds but are not receiving those levels. Cable issues including missing networks, movie on demand concerns, issues with purchased subscriptions not carrying over, titles consumers have paid for (purchased licensed for) not being uploaded to their libraries and no solutions are being offered; and inability to access items like DVR boxes at the same time (multiple boxes in households not functioning); the Frontier App is not functioning for consumers; not fulfilling the rewards advertised with new service signups; charging consumers unauthorized third party charges on their telephone bill and not properly applying credits to consumer's bills or consumers not being able to login to pay their bills.

When consumers call to receive assistance many report to BBB that they are hung up on or calls are disconnected and not follow back up on by Frontier representatives. Consumers are transferred from representative to representative without receiving any assistance to their concerns many times resulting in a disconnection....

...The business did not respond to the pattern of complaint correspondence BBB sent.
Even worse, an 8-K filing by the company on December 12th showed that none of this prevented the Board of Directors from handing out bonuses to Cecilia K. McKenney, Executive Vice President and Chief Customer Officer, and to Mark D. Nielsen, Executive Vice President and General Counsel. The filing notes the following:
On December 6, 2016, the Compensation Committee approved a plan for the payment of transaction bonuses to certain Frontier employees in connection with Frontier's acquisition and integration of the wireline operations of Verizon Communications, Inc. in California, Texas and Florida. Pursuant to the plan, the inclusion of an employee and the amount of his or her payment was determined by an evaluation of the employee's contribution to the planning, approval, and execution of the transaction and integration of the acquired business following the closing thereof. The following amounts were determined to be payable to the following named executive officers.
McKenney received $459,600 and Nielsen received $300,000. How does the "Chief Customer Officer" warrant any bonus based on the poor performance in handling customer complaints? How does the company's "General Counsel" warrant a bonus? The filing also notes that CEO Dan McCarthy "volunteered to forego being considered for a transaction bonus."
As an investor who believes most executives at American companies are grossly overpaid, I routinely vote against their bloated pay packages. I also know that it matters little since it is a rarity that investor sentiment reaches a level that causes the boards to show any restraint. Regardless, it is still difficult to believe that the board felt justified in awarding these bonuses to individuals that were considered key to a transaction that has been so poorly implemented. At least McCarthy knew that the acquisition did not warrant a bonus. I only wish the other two executives had the same good sense to show such restraint.
For investors, the continuation of high levels of consumer complaints that are still piling up suggests that Q4 will again show higher than anticipated customer losses. More than two months ago, I wrote an article titled "Bad News Keeps On Coming At Frontier Following $10.5 Billion Purchase From Verizon." It seems not much has changed, except that the Board has chosen to insult shareholders by rewarding executives for poor performance and a crumbling share price.
Disclosure: I am/we are long T, FTR, VZ. I wrote this article myself, and it expresses my own opinions. I am not receiving compensation for it (other than from Seeking Alpha). I have no business relationship with any company whose stock is mentioned in this article.
Additional disclosure: In addition to my long positions, I have covered calls written against most of my FTR shares as part of a reduced risk, dividend capture, strategy. I DRIP some or all od the shares of the three companies. I hold no position in UBS.