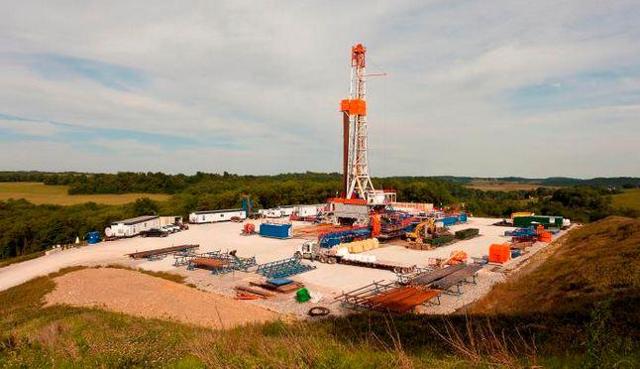 source: Stock Photo
President-elect Donald Trump has been as clear as he can be concerning his energy policy, and he is backing up his strategy with a number of his cabinet picks that'll have an influence on energy in general, and oil in particular.
What Trump wants to do is release the full potential of the U.S. oil and gas industry without the restrictions that have been holding it back for some time. He also has plans to put America first with his policy, and that means he isn't going to adhere to energy deals that put the country at a disadvantage because of its vast energy resources.
The men he has put in place to make his energy policy a reality are Rex Tillerson, Ryan Zinke, Rick Perry and Scott Pruitt. Pruitt will head up the EPA, Perry the Department of Energy, and Zinke the Department of the Interior. Tillerson will of course be Secretary of State.
All of them are strong backers of developing American energy resources to their fullest potential.
With OPEC and possibly Russia (if either adhere to the production cut deal) playing right into Trump's hand concerning energy, it points to a not-too-distant future when U.S. oil will be easily the market leader; it's already the swing producer.
The cabinet picks
Probably the most important element concerning the four cabinet picks listed above is they will be very complementary to one another in regard to energy policy. There shouldn't be a lot of behind the scenes bickering and "leaks" to the press over significant disagreements.
There will obviously be some small disagreements with any group of people interacting over any strategy, but I see those as being minor and ancillary; not something that would show resistance to the overall plan to be put in place.
Knowing Trump's history as a manager, he wouldn't stand for it anyhow, and would relieve anyone of their position if they stood against his energy policy in a major and public way. That's why he chose these men in the first place, to reduce the possibility of that happening.
He of course also wanted men in place that had the willingness and ability to successfully implement his energy policy. He has that now, and together they should be a powerful team that remove a lot of friction out of the U.S. energy market.
OPEC production cut and Trump
The reason I see the proposed oil production cut by OPEC as playing into Trump's hands, is because during his campaign he stated he was going to cut off imports from Saudi Arabia specifically if it, and other countries in the region, didn't help finance the war against ISIS and supply ground troops to the effort.
This may even be part of the reason for the production cut in the first place, as Saudi Arabia is now "voluntarily" lowering imports to the U.S.; possibly a move to stay a step ahead of Trump, whom may have done it soon after taking the office of the presidency.
With lower production, there is no doubt in my mind that Trump and his team see this as an extraordinary opportunity handed to them. This assumes there weren't influences behind the scenes pushing for the production cut - not from the Obama administration, but from the incoming Trump administration.
Either way, with this production cut, Trump and U.S. oil have already enjoyed a windfall from the decision; one which I see as being incredibly stupid on the part of OPEC, and specifically Saudi Arabia.
In the short term it may work out okay for those agreeing to quotas, but further out it can't be denied that U.S. shale producers are going to ramp up production and try to take market share away from any of those countries foolish enough to actually adhere to the quotas.
An accelerated energy policy, one which favors oil and gas, will completely disrupt the actions taken by OPEC. Once Trump takes office and he quickly moves on some of these areas, I see any modicum of this deal holding together, quickly collapsing - probably by the end of February.
Add to that the fact U.S. shale producers are already enjoying a benefit from the output deal by hedging at prices they may not have otherwise enjoyed over the next year, and they are already winners.
Conclusion
The energy policy of Donald Trump when he becomes president will be a powerful catalyst for fossil fuels, and the immediate beneficiaries will be coal and oil producers. With the abundant resources already known, and more land being opened up to be explored and developed, the future for American oil looks terrific.
As for jobs, this is going to be huge for the country, when considering the vast majority of jobs under the Obama administration have been very low wage jobs. Energy jobs on the other hand pay very well, and as North Dakota has proved when it enjoyed the benefits of the industry, it can rapidly change the net worth of many ordinary people.
The one caveat in all of this is if the surge in oil supply will offset the earnings being looked for. My thought on that is the better companies will make money, and those not able to cut costs to a more profitable level will fall by the wayside. But that's not a bad thing to me. The oil will still be there, and those that can extract it at a profit will continue to do so.
Companies like EOG Resources (NYSE:EOG), Continental (NYSE:CLR), Apache (NYSE:APA), Devon (NYSE:DVN) and Whiting (NYSE:WLL) will continue to do well and grow, along with others. Smaller, heavily indebted companies will struggle, but it'll be good for the shale sector to further consolidate so the leading companies can take charge of the market and sustainably produce oil at a profit.
A Trump presidency is going to make that happen in the short and long term, and that will be good for America, but it won't be good for its energy competitors.
Disclosure: I/we have no positions in any stocks mentioned, and no plans to initiate any positions within the next 72 hours. I wrote this article myself, and it expresses my own opinions. I am not receiving compensation for it (other than from Seeking Alpha). I have no business relationship with any company whose stock is mentioned in this article.