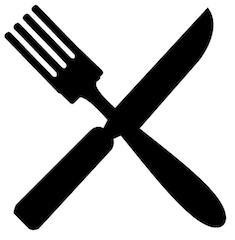 Welcome to the sophomore edition of the Weekly Restaurant Report brought to you by Market DJ. In case you missed it, last week's inaugural edition covered the basics, like the first day of school. This week we work on our form, scouring the restaurant sector for opportunities.
Restaurant News
On Thursday, the U.S. Labor Department moved forward with its appeal of an injunction freezing the enactment of new overtime rules scheduled to go into effect on December 1st. Earlier this month the U.S. Court of Appeals agreed to expedite the appeal of the preliminary injunction stemming from a lawsuit filed by 21 states and business groups which claimed the Labor Department overstepped its authority.
However, time will likely run out next month as President-elect Donald Trump has nominated CKE Restaurant Group CEO, Andy Puzder, to Labor Secretary. Puzder is a critic of the new overtime rules, and minimum wage hikes. Good news for restaurants and shareholders, but bad news for those service industry mid-managers who regularly working over 40 hours per week on salary. The restaurant industry, in particular, relies upon managers to work extra hours during peak seasons, and it is well known that these types of mid-manager employees often work 50+ hours per week under the guise of salary. However, this injunction should help offset some of the rising labor costs the industry will soon experience via state minimum wage increases across the country.
The sector received more good news courtesy Cowen, who forecasts a fall in ground beef prices to the tune of 10% to 15% between 2018 and 2020, and for good measure also warned that promotional pressure could hurt margins for quick-service restaurants.
Taco Bell (NYSE:YUM) continues expansion in Spain. Yum! Brands plans to partner with Casual Brands Group on development of expectations of opening 45 more stores by 2020, giving Spain a total of more than 70 restaurants, which makes it the largest market in Europe for YUM, and success or failure here could help determine how much farther Taco Bell can penetrate the continent.
The Cheesecake Factory (NASDAQ:CAKE) launched its brand in Qatar with a store opening in Doha, the 11th licensed location in the Middle East. The region has attracted the attention of several U.S. hospitality companies including many private-equity restaurant groups.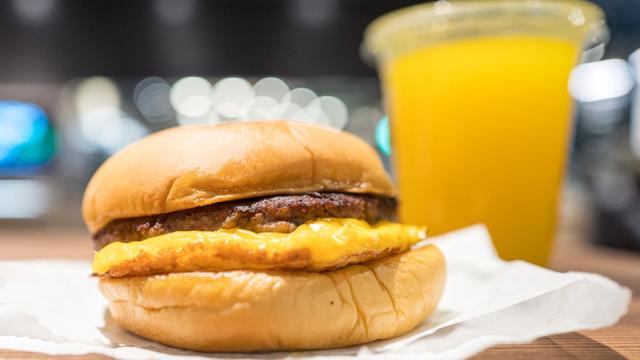 Market expansion sometimes includes expanding the menu and/or operating hours. Shake Shack (NYSE:SHAK) introduced a host of breakfast sandwiches that garnished a positive review posted by Eater.com. The breakfast menu, currently offered in less than 10% of its locations, could launch into another all-day breakfast extravagance. However, Shack Shake's offering vastly differs from the McDonald's (NYSE:MCD) all day breakfast as described in the review:
Keep in mind that Shake Shack's breakfast program, which began at JFK in 2013, is still a beta offering. There are no biscuits, plastic-covered poppy seed rolls, English muffins, egg tacos, or pancakes. There are no hash browns at breakfast either, only $3 fries. The drip coffee, at $2.29, is more expensive than a hamburger at McDonald's, located a stone's throw away. Shake Shack, with its lofty ambitions, has never been about doing things as cheaply as the other chains, and proof of that is a $4.79 bacon, egg and cheese sandwich. Two Sausage McMuffins, by contrast, will run $4 during a current promotion. Feel like adding on a carton of milky cold brew? That'll jack your meal up to $11."
Whether the initiative provides another growth engine for the company will be something to watch for in 2017.
In hedge-fund slash restaurant news Brown Capital Management increased their stake in Zoe's Kitchen (NYSE:ZOES) and now owns 13.78% of the company's stock. On October 31st of this year the investment manager held 8.7% of ZOES, so they nearly doubled down on the restaurant concept and its prospects moving forward.
As The Burrito Turns…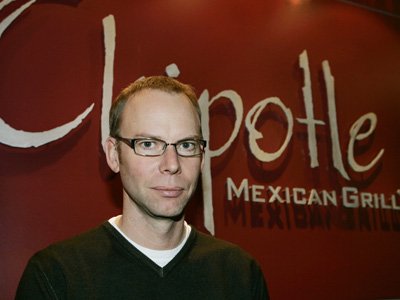 The drama continues unfolding at Chipotle Mexican Grill (NYSE:CMG), and the company found itself in the news on a daily basis this past week. After earlier fits of "nervousness" over guidance, the company named founder Steve Ells sole CEO, with Monty Moran stepping down from his role as co-CEO, and from the board. Ells remains Chairmen of CMG's board, and plans to make things simple. Ells spoke of less complicated operations, and improving the guest experience through incentives: "While our plans will take some time to implement, we will act with a sense of urgency toward all of the changes we are pursuing," he notes.
The move drew mixed reactions from the likes of Deutsche Bank (NYSE:DB), Nomura, and SunTrust. The biggest voice, however, came courtesy of union-affiliated CtW Investment Group, who urged activist CMG investor Bill Ackman to recruit new board members. From Reuters, Tuesday, December 13th:
Replacing two or more incumbent directors with diverse candidates experienced in effective human capital management should be the highest immediate priority for the company, given that both its downturn and sluggish recovery have stemmed from inadequate training and staffing, as well as excessive operational complexity," Dieter Waizenegger, CtW's executive director, wrote in an open letter to Ackman.
That open letter to Ackman also criticized the current board as ineffective, and the dual-CEO structure as "too expensive, and inefficient," demanding "new blood" be added to the board.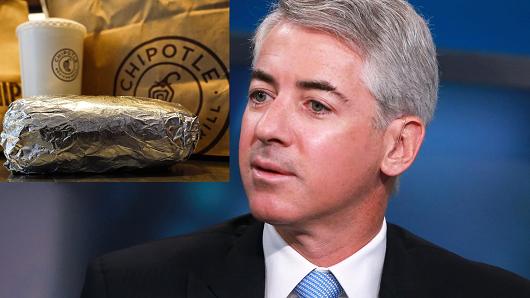 Bill Ackman on CNBC
As of September of this year, Ackman controls nearly 10% of the company via Pershing Square Capital Management. Ackman responded quickly, adding four new board members on Friday as pressure mounted to shake-up leadership at CMG.
If only things were as simple as shaking up the board and announcing incentives for improving the guest experience. Barron's take on Friday's move:
Four new Board members follow Monday's announcement of the simplification of the CEO structure. These moves show, in our opinion, that the company is serious about improving its performance and it is taking action. We don't dispute that it has been a long time coming given that the initial food safety incidents occurred over a year ago and recent comparable-restaurant sales were still down 20%. However, we believe that the company initially underestimated the damage to its brand. Further, the increase operational complexity that accompanied efforts to address safety in the restaurants hurt execution, also delaying recovery. The good news is that management has now recognized these issues and CEO Steve Ells is taking charge with a focus on improving performance."
At the moment, Chipotle remains the biggest story in the restaurant sector, and we will be monitoring the situation as it unfolds into next year. As far as CMG goes, we warned investors last year, and last month.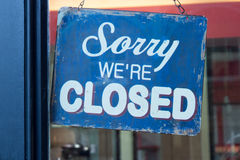 ETF Expiration Dates
Very few ETFs offer broad exposure to the restaurant biz, and on December 9th ETF Managers Group, LLC announced plans to close The Restaurant ETF (NASDAQ:BITE):
Effective immediately, BITE will increase its cash holdings in contemplation of liquidation and will no longer accept creation orders.Trading will be suspended on NASDAQ at the closing of the market on December 22, 2016. Proceeds of the liquidation will be sent to shareholders on or about December 23, 2016. For added information, shareholders can visit www.biteetf.com."
Does this closure signal trouble for niche ETFs? Restaurants often open and close quickly, and apparently it is no different for niche ETFs as a lack of interest played a huge role in the demise of BITE. However, with one closing comes another opening, and last month another restaurant ETF debuted with the appropriate ticker symbol, MENU. The USCF Restaurant Leaders Fund (NYSEARCA:MENU) tracks the following stocks, and trades daily on the NYSE with very little volume.
Restaurant Leaders INDXX Index Information
Index Holdings as of 09/30/2016, subject to change
| | |
| --- | --- |
| Restaurant Brands International, Inc. (NYSE:QSR) | 4.43% |
| Yum! Brands, Inc. | 4.43% |
| McDonald's Corp. | 4.43% |
| Starbucks Corp. (NASDAQ:SBUX) | 4.43% |
| Arcos Dorados Holdings, Inc. (NYSE:ARCO) | 3.33% |
| Papa John's International, Inc. (NASDAQ:PZZA) | 3.33% |
| Jack in the Box, Inc. (NASDAQ:JACK) | 3.33% |
| Wingstop, Inc. (NASDAQ:WING) | 3.33% |
| Domino's Pizza, Inc. (NYSE:DPZ) | 3.33% |
| Panera Bread Co. (NASDAQ:PNRA) | 3.33% |
| Zoe's Kitchen, Inc. | 3.33% |
| El Pollo Loco Holdings, Inc. (NASDAQ:LOCO) | 3.33% |
| Bojangles, Inc. (NASDAQ:BOJA) | 3.33% |
| Dunkin' Brands Group, Inc. (NASDAQ:DNKN) | 3.33% |
| Potbelly Corp. (NASDAQ:PBPB) | 3.33% |
| Shake Shack, Inc. | 3.33% |
| Popeyes Louisiana Kitchen, Inc. (PLKI) | 3.33% |
| Del Taco Restaurants, Inc. (NASDAQ:TACO) | 3.33% |
| Carrols Restaurant Group, Inc. (NASDAQ:TAST) | 3.33% |
| The Wendy's Co. | 3.33% |
| Darden Restaurants, Inc. (NYSE:DRI) | 3.24% |
| Dave & Buster's Entertainment, Inc. (NASDAQ:PLAY) | 2.14% |
| Texas Roadhouse, Inc. (NASDAQ:TXRH) | 2.14% |
| Cracker Barrel Old Country Store, Inc. (NASDAQ:CBRL) | 2.14% |
| Denny's Corp. (NASDAQ:DENN) | 2.14% |
| Chuy's Holdings, Inc. (NASDAQ:CHUY) | 2.14% |
| Bloomin' Brands, Inc. (NASDAQ:BLMN) | 2.14% |
| Brinker International, Inc. (NYSE:EAT) | 2.14% |
| Cheesecake Factory, Inc. | 2.14% |
| Buffalo Wild Wings, Inc. (BWLD) | 2.14% |
| BJ's Restaurants, Inc. (NASDAQ:BJRI) | 2.14% |
| Del Frisco's Restaurant Group, Inc. (NASDAQ:DFRG) | 2.14% |
| DineEquity, Inc. | 2.14% |
With very little information available, and without any current distribution (or dividend) plans, the ETF should probably be avoided. Even with the quarterly dividend we didn't like BITE, and we don't like MENU, and would love to hear readers' bullish or bearish thoughts on the matter. The broad scope of both winners and losers in the fund, valuation concerns, and intense competition from privately owned restaurants everywhere, seem all too risky for a market proxy. Investors would be better off 'picking' a basket of healthy restaurant stocks that meet their goals, and requirements.
The Peltz Effect
Both long and short opportunities exist in the restaurant sector, and the franchise model works differently for each company. Activist investor Nelson Peltz, via Trian Fund Management, controls over 23% of Wendy's (NYSE:WEN), and shareholders have benefitted from what we dub "The Peltz Effect". In the article we explore some of the methods employed by Peltz, as well as the types of companies he tends to target as activist investments. By the end of 2016 Wendy's will own only 5% of their branded restaurants as they quickly closed, sold, and/or remodeled stores the past five years in an effort to boost value and revenue. Patient WEN shareholders have been rewarded with tremendous gains, as well as dividends along the way.
Currently Wendy's gets a healthy amount of analyst coverage with an average price target of $12.12, which could likely change early next year when the company reports earnings in January. According to Reuters, 23 analysts, overall, rate WEN a hold (mean rating of 2.52) with 4 buys, 5 outperforms, 13 holds, and only one sell. Investors must decide if all the good news is priced in, or if Peltz continues increasing shareholder value moving forward. On a technical level, WEN spent most the week consolidating, but the Relative Strength Index still reads a red hot 74.06.
Restaurant Article of the Month!
In our constant search for everything restaurant, we scrolled upon this nugget last week, and want give a WRR shout out to fellow SA contributor Stephen Christofferson for the article, DIN And Dash: A Short Thesis On DineEquity. For those of you not familiar with the company, DineEquity (NYSE:DIN) owns and franchises over 3,700 restaurants under the banners Applebee's and International House of Pancakes (IHOP). The article outlines some problems with 99% of restaurants franchised including risks of franchisees not renewing because of poor performance. Applebee's drop this year in terms of same-store sales and profitability result from decreased foot traffic. The article argues the decline in the brands, especially Applebee's, which stems from a generational shift in appetite. From the article:
Millennials, who surpassed boomers in sheer numbers last year, account for more than one-fourth of the nation's population and clamor for brands with authenticity instead of faceless, monolithic brands such as Applebee's and IHOP. This is a big problem for the future growth of DineEquity, as millennials have children and instill similar values."
As harsh as that sounds, much of it seems valid, especially in light of Applebee's performance of late. A quick looks at some valuation numbers and debt ratios tell much of the same story the author describes (chart courtesy Finviz):

A double-digit decrease in sales the past five years, horrendous debt-to-equity and price-to-book ratios, and insider sales all raise red flags. The dividend yield looks juicy, but too risky for our taste. As promising as the short thesis sounds, DIN recovered from a cruel summer downtrend with the Trump rally, and we will be watching this story closely to see how it plays out.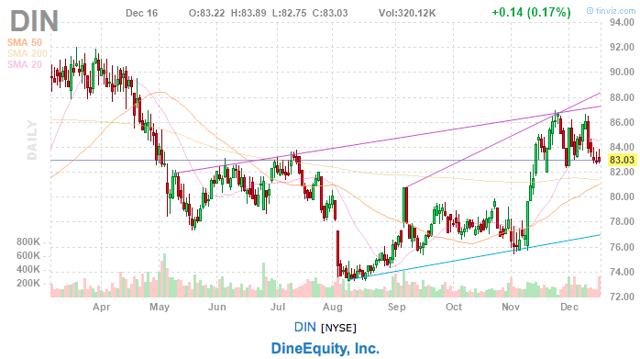 Others have taken notice of the situation including Barron's, who reported DineEquity shares could fall as much as 30% with declines leading to negative comps for the past five quarters. The article suggests that low valuation plus a high dividend yield is likely providing some support for the stock. But most interesting, DIN's lack of analyst coverage, only four, which indicates that maybe not enough eyes are on the prize. Stay tuned.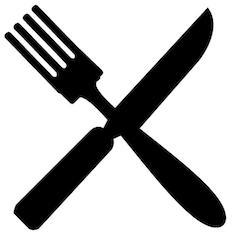 Take Out: December Upgrades & Downgrades
Nomura upgraded McDonald's to Buy from Neutral, setting a price target of $139 vs. the 52-week range of $110.33 to $131.96.
Red Robin Gourmet Burgers (NASDAQ:RRGB) upgraded to Neutral from Underperform and assigned a price target of $54 vs. yesterday's close of $51.35. Bank of America Merril Lynch analyst Joseph Buckley likes Guy Constant, the new CFO, who delivered restaurant improvement at Brinker International.
Guggenheim analyst Matthew Difrisco sees more upside for Darden Restaurants saying he has "increased confidence" the company can deliver earnings outperformance and setting a new price target of $88 compared to the mean average of $70, which leaves nearly 18% of disagreement.
BMO Capital downgrades Buffalo Wild Wings to Market Perform from Outperform, citing valuation and the risk of missing 2017 EPS estimates. A price target cut of only $5 ($190 to $185) smells silly, and this is one to watch as we move out of football season and into basketball season.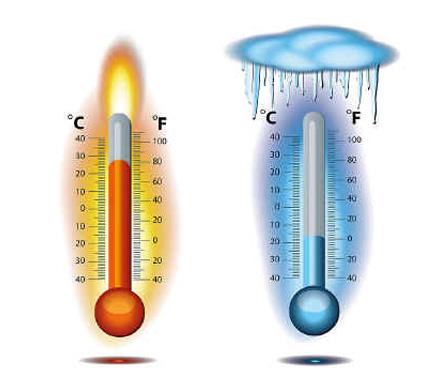 Hot & Cold: Biggest winners & losers of the week.
Rave Restaurant Group (NASDAQ:RAVE), operator of Pie Five Pizzas, a fast-casual make-your-own-pizza concept with mixed reviews. The stock dropped (-12%) this week on heavier volume than usual, and the charts and fundamentals look awful. Currently RAVE trades at $1.95 per share, which is 17.47% off its low and 73.81% off its high of $7.47. Keep in mind the stock traded as high as $16.20 in the past five years, and looks like a penny-stock candidate in the coming year. RAVE doesn't get much analyst coverage, but we did find an article on SA clarifying some of the problems with the company.
Yum China Holdings (NYSE:YUMC) fell (-6.5%) on nothing more than fears of Trump policy, or "One China" versus "America First" as the saying goes, which can be detrimental to owners of stocks with foreign exposure.
Red Robin Gourmet Burgers shot up 7.3% this week on heavy volume with news of the BMO upgrade. The stock crept into the hot zone with a Relative Strength Index of 71.11, but remains (-15.69%) below its high. Summer of 2016 was a tough stretch for a number of restaurant stocks, and RRGB spent most that time in bear territory.
Chipotle Mexican Grill climbed 6.0% this week on the Ackman CMG board shuffle, but the stock remains down (-27.5%) in bear territory, and reports earnings on January 24th of next year. What Ackman accomplishes between now and then will be on our list of things to watch for in 2017, and promises to provide some entertainment along the way.
That brings the end to another week of everything restaurant. If we missed anything, let us know. As the year moves towards an end, the holiday schedule may dictate some special reports and uncertain publication dates, but the WRR rolls on, and we look forward to your comments, concerns, and criticism. Thanks for reading. Eat well, be merry, and prosperity is yours!
Coming Soon! WRR stories & features in the works…
Leftovers: The best & worst stocks of 2016
Year of the Rooster: 2017 picks & predictions; best ideas
Consumer Confidence: weekly consumer index updates + seasonal outlooks 2017
Commodity Sources & Outlook for 2017
Disclosure: I am/we are short CMG. I wrote this article myself, and it expresses my own opinions. I am not receiving compensation for it (other than from Seeking Alpha). I have no business relationship with any company whose stock is mentioned in this article.
Additional disclosure: This article is intended for information, engagement & entertainment purposes only, and is not meant as investment advice or direction. Shorting stocks can be dark business. Investors are strongly encouraged to perform due diligence and/or consult with their financial advisor.