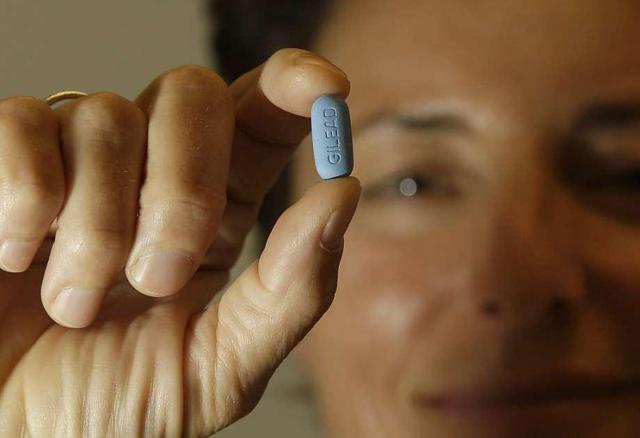 Gilead (NASDAQ:GILD) has taken on all comers in the HCV market. It has previously fought off patent infringement claims from Merck (MRK) and AbbVie (ABBV). I thought the noise over who owned the patent for Sovaldi and Harvoni was over. However, a federal jury recently ordered the company to pay $2.54 billion in damages for infringing upon Merck's HCV patents:
Gilead Sciences Inc. was told by a federal jury to pay $2.54 billion to Merck & Co. for using a patented invention as the basis for its blockbuster drugs for the potentially deadly liver disease hepatitis C - the biggest patent-infringement verdict in U.S. history... The infringement also was found to be willful, meaning the judge could increase the damage award by as much as three times the amount set by the jury. The jury said on Thursday that Gilead owed 10 percent royalties on $25.4 billion in total sales for the two drugs.
Gilead has vowed to appeal the ruling. The stock was down over 1% midday on Friday.
Is Merck Throwing Stuff Up On The Wall?
At issue is a 2009 patent for a compound created by Merck's Idenix unit. Merck claims the compound is the basis for HCV treatments used by Gilead's Sovaldi/Harvoni. Merck acquired Idenix in 2014. Sovaldi was approved by the FDA in 2013, and Harvoni was approved one year later. They are both considered two of the most successful drug launches in history. They also sliced into Merck's HCV sales. In 2012, Merck's Victrelis and PegIntron generated combined sales of $1.2 billion in the HCV space. They fell to an estimated $200 million shortly after Gilead's HCV drugs hit the market.
One thing Merck is certain of is that Gilead infringed on its patents. The question remains: "Which patents?" Merck previously claimed Pharmasset used its patents published in 2002 to develop sofosbuvir. Gilead acquired Pharmasset in 2013 and later used sofosbuvir in its HCV regimens for Sovaldi and Harvoni. However, a judge decided Gilead did not have to pay damages to Merck; in the process of applying for its patents, Merck deceptively used confidential information from Pharmasset. That said, Merck continues to throw patent infringement claims against the wall and see what sticks.
Gilead Now Has A Hundred Problems
If Merck's recent claim sticks, then it could punish Gilead. The company is war weary from having to fend off competitors and also fight lawmakers over the price of its HCV regimen. Once a Wall Street darling, Gilead has become a pariah. Its HCV sales are now in free fall. Q3 HCV sales and total product sales fell Q/Q by 17% and 3%, respectively. The company's HIV franchise looks promising, but bulls want Gilead to use its $32 billion war chest to make a blockbuster deal on par with Pharmasset.
According to Piper Jaffrey's Joshua Schimmer, it could take 18-24 months for a final ruling. Nonetheless, Gilead's one catalyst is its dry powder. A sizeable payout to Merck could reduce the capital available for acquisitions or stock buybacks. This is a real problem, in my opinion.
Conclusion
If Gilead has 99 problems, bulls can now add Merck to the list as number 100. GILD remains a sell.