City Office REIT (NYSE:CIO) recently acquired a 95% stake in Park Tower in downtown Tampa, a LEED Gold certified tower billed as "the highest performing office tower in Tampa Bay." This smart buy is the largest single building purchase to date by CIO in rentable building area (RBA) and now comprises about 10% of the company's total RBA; as such, this purchase requires additional scrutiny from current and potential investors. Based in part on the proportional size of the acquisition and the other information outlined here, I will be holding off on taking a position in CIO, yet remain optimistic about the company's prospects and may go long in the coming months.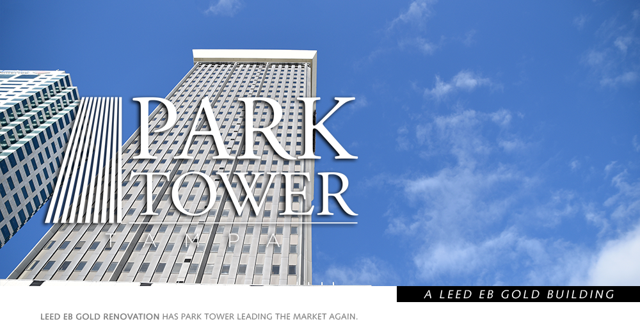 Park Tower at 36 floors is the first skyscraper in the CIO portfolio (See Brad Thomas's article for some background on CIO). It was built in 1973, but went through significant renovation in 2006 with upgrades to nearly every system in the structure. The building houses at least one corporate headquarters, a Federal Reserve vault, and is a major colocation center (telecom hub) in Tampa. The tower's LEED certification makes it eligible to house government offices, and several are located there. Make no mistake, this is an important building.
As of 12/18/2016, the tower website indicates it has 11 suites immediately available or in 1H 2017, totaling 107,793 square feet, or about 23% of the building's leasable space. The conference call announcing the purchase comes out differently, indicating a 14% vacancy as of last month. My calculation of 23% vacancy accounts for the 42,825 RSF available for 6/1/2017, and in my opinion, more conservatively reflects the building's shorter-term prospects. My number is much higher than the market average vacancy of 10.3% for Tampa's Class B inventory and will definitely affect the short-term profitability of this acquisition. I'm looking for more information about this from the company to calm my nerves; here's how CEO James Farrar plans to drum up interest:
"We're in the process right now of finalizing what our renovation plans are going to be. In the past we've done two very successful repositionings in the St. Petersburg market where we've had great pickup in both occupancy and rental rates. So, we're using the same renowned architect to plan on Park tower. Likely the renovation cost is going to be $5 million $8 million to do the lobbies, some exterior work, multitenanted corridor work, as well as fitness, conference, the basic things that are really going to help to drive the rents up to the level of what some of the competing product is.

Timing of that is probably 18 months for us to complete the work. Overall, return on cost post-renovation we see around 8% unlevered. And if you look at the levered FFO yield, it's in the low double digits, but that's a few years out, post renovation and with the step up in rates."

…

"It's probably 12 to 24 months by the time we get it north of 90% [occupied] and the renovation is complete but we also think there's going to be a good pickup in our base rentals." - Seeking Alpha Transcript, CIO November 2016
Clearly, the company is going to renovate this structure to solidly position it as Class A space. It seems that views differ about the exact classification of the tower, whether it's a true Class A or merely a high Class B. The CIO website calls it Class A without qualification. However the Tampa Bay business journal indicates:
"It has a stigma as a low-cost alternative in downtown," Brent Miller, a senior vice president with JLL in Tampa, said of Park Tower. "With upgrades to the finishes, you can reposition that property and you can drive those rents to be comparable to lower A class buildings in the market."
The CEO's renovation plan outlined in the November conference call seems to back up the opinion of Mr. Miller, that while this is an investment-grade property, it needs some work to be able to compete with downtown Class A competition. The CEO called it "an ideal repositioning opportunity" elsewhere in the conference call, citing the neighborhood as a major reason and with renovation costs in the $5-8 million range. To me, this indicates some sugar coating on the part of Mr. Farrar, who wants to make Park Tower look like a slam dunk when at this point it's not clear that the property commands rents from new tenants in line with Tampa's downtown Class A market. In fact, the Seeking Alpha conference call slide 4 shows the company reporting $20.76 per square foot, which nearly mimics Tampa's Class B market rate.
Current cash is about $12 million, so we should expect debt to fund the renovations. The company hints this much in the Q&A. Company debt has shrunk in 2016, is structured conservatively, and the current debt-to-enterprise value ratio is 49%, so it looks like CIO can easily absorb the projected renovation costs and then some. Now it has just has to execute, and at a glance, it appears it has the right people and finances in place to make this happen.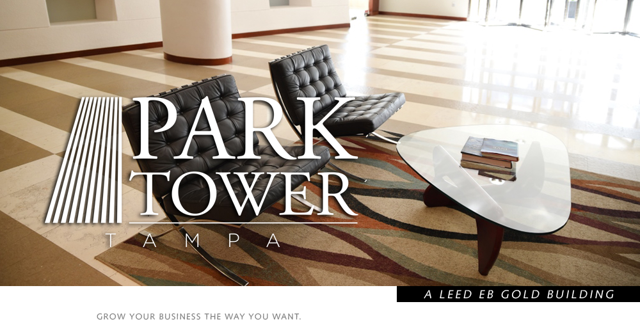 I do have a few theories supporting the wisdom of investing in and renovating Park Tower, which probably reflects some of management's thinking as well. First, the private company Lykes Brothers, Inc., which is the ninth largest land owner in the US, and the largest in Florida, has had its headquarters on site since 1994. A headquarters like this is likely to stay put through renovations and pay the higher Class A rents at renewal; a large company like this isn't likely to move its entire headquarters across town to save a couple bucks on rent, and there is no information available indicating it plans to leave.
Second, the tower is home to a US attorney's district headquarters as well as offices for the ATF. These government tenants are also more likely than your average small company to stay rather than deal with the disruption of moving their already backlogged operations. Taken all together, these tenants also represent a certain amount of prestige and added convenience that could attract similar or tangential tenants such as law firms and government agencies that may have business in the building. Third, the building's LEED Gold certification complies with federal office building regulations and has gained favor as an important characteristic for many Fortune 500 companies. Because it is currently the only building in the state to have a 98% energy star rating and the LEED Gold certification, it looks particularly appealing to big players looking to locate in central Florida. Management selected this building knowing all of the above (and likely much more), and it reflects well on it to choose an asset with "sticky" tenants.
I currently do not have a position in the company, but have been watching it for some time. City Office REIT has an excellent executive team and Board who are superb at choosing which markets to enter. Several of them have some REIT consolidation experience as well, which I see as an asset for a smaller company such as this. As an investor who wants to initiate a new position, I'm looking for a few more points of information before I do finally add CIO to my Roth IRA.
In the Q&A, I would have liked to see more push back from analysts about current rents for Park Tower, the reported cap rate, and whether or not the expected loss of a tenant in 1H 2017 is included in its 7.1% quoted cap rate for this property. Its post renovation cap rate of ~8% looks great, but is 1-2 years out at this time. Management was not challenged at all about the Park Tower purchase or renovation, which clearly has some risk. Current and prospective investors should both benefit if management removes a few question marks from the Park Tower equation. That being said, if I were a current long-term investor, I would not sell based on the Park Tower acquisition since it presents a great, long-term asset for the company.
As a small-cap stock, I advise caution for investors not tolerant of volatility.
Disclosure: I/we have no positions in any stocks mentioned, and no plans to initiate any positions within the next 72 hours. I wrote this article myself, and it expresses my own opinions. I am not receiving compensation for it (other than from Seeking Alpha). I have no business relationship with any company whose stock is mentioned in this article.