By Krishna Memani, CIO, Portfolio Manager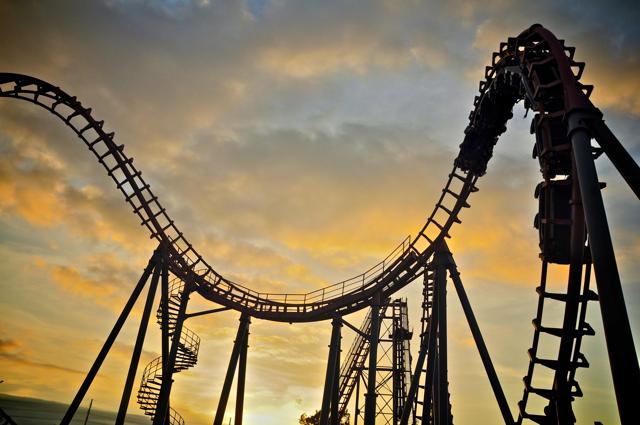 Since the financial crisis of 2008-2009, the global economy has been mired in a slow growth, disinflationary world. We had argued that the weak economic environment would paradoxically continue to extend - rather than curtail - the cycle. It was also our view that monetary policy in the developed world would remain accommodative and low rates would prove a modest tailwind to global economic activity.
But then came the results of the U.S. presidential election in November, which may prove to be a game changer.
The U.S. election may change the economic dynamics
In the election of Mr. Donald J. Trump, Americans voted for what they perceive to be a path out of economic "malaise." The Trump administration seems ready to deliver fiscal stimulus, tax cuts, and the deregulation of select industries. Hence, and with apologies to the Federal Reserve, we no longer believe the Fed is going to be the deciding factor in how the remainder of the cycle plays itself out. Rather, we now look to the new president and his team, who will soon be taking the helm with their proposals.
The economic outlook for 2017
The base case is that there is a promising story to be told here. Fiscal stimulus - both in the form of targeted spending and tax cuts - could generate greater economic momentum and propel stronger global growth.
However, the risks to the world economy in 2017 have also increased because the tail risks are fatter. Global growth may heat up too much, too quickly, and raise inflation expectations. The Fed could find itself behind the curve with regards to managing inflation and be forced to tighten policy too rapidly. Higher interest rates could become a drag on this aging cycle. Fiscal stimulus could provide a near-term boost that then fades. Protectionist sentiment also casts its shadow as a threat to global trade.
In short, the risk of an economic "accident" looms large, particularly with the U.S. economy already flying at low altitude - perhaps too close to the ground for comfort.
Asset classes we favor
In light of these economic prospects, we hold the following views on asset allocation heading into 2017:
· Global equities remain our asset class of choice, as key indicators of world economic strength are rising. In the United States, we favor more value-oriented strategies, as the new administration's pro-growth policies may provide the catalyst for a rotation away from growth stocks. We are neutral on emerging markets - notwithstanding their pro-growth policies and relatively attractive equity valuations - as we believe that investor sentiment about emerging markets will be negative until the Trump administration's protectionist stance is better clarified through policy.
· The credit markets are becoming more challenging, and near-term interest rate moves could affect longer-duration assets. We favor U.S. floating rate loans, which are more senior in the capital structure than high yield bonds and have effectively zero duration exposure.
· With respect to interest rates, U.S. rates may trend higher along with inflation expectations as the new administration looks to enact pro-growth policies in its first year. Cyclically higher moves in interest rates may prove short-lived as the global savings glut and deflationary forces keep U.S. interest rates low over the long term.
Looking to 2017 with cautious optimism
In summary, our base case in 2017 calls for optimism - but the risks are climbing.
Mutual funds are subject to market risk and volatility. Shares may gain or lose value.
Foreign investments may be volatile and involve additional expenses and special risks, including currency fluctuations, foreign taxes, regulatory and geopolitical risks. Bonds are exposed to credit and interest rate risks (when interest rates rise, bond/fund prices generally fall). Senior loans are typically lower rated and may be illiquid investments (which may not have a ready market). Value investing involves the risk that undervalued securities may not appreciate as anticipated.
These views represent the opinions of OppenheimerFunds, Inc. and are not intended as investment advice or to predict or depict the performance of any investment. These views are as of the publication date, and are subject to change based on subsequent developments.
Carefully consider fund investment objectives, risks, charges, and expenses. Visit oppenheimerfunds.com or call your advisor for a prospectus with this and other fund information. Read it carefully before investing.
OppenheimerFunds is not affiliated with Seeking Alpha.
©2016 OppenheimerFunds Distributor, Inc.
Disclosure: I/we have no positions in any stocks mentioned, and no plans to initiate any positions within the next 72 hours.
I wrote this article myself, and it expresses my own opinions. I am not receiving compensation for it. I have no business relationship with any company whose stock is mentioned in this article.