Qualcomm (NASDAQ:QCOM) is preparing to invade the PC market, which many analysts believe is a threat for Intel's (NASDAQ:INTC) PC dominance. However, the fact of the matter is Qualcomm is attacking Intel's competitive edge in IoT (Internet of Things), not its PC dominance. Intel has replied almost immediately via unveiling the Joule 550x single-board computer. The key player is Microsoft (NASDAQ:MSFT) in the war between Intel and Qualcomm.
Microsoft's initiative to bring Windows 10 to the ARM ecosystem by partnering with Qualcomm could be a great opportunity for the latter to grab Intel's IoT market share. However, as far as the PC market is concerned, Qualcomm has limited opportunities. With Qualcomm's Snapdragon 835 processors being available next year, which is primarily targeted at high-end smartphones, Microsoft is planning to enter the world of ARM in order to expand its IoT horizon. Microsoft will be the real gainer from the war that Qualcomm has declared against Intel. This article will delve deeper into the topic.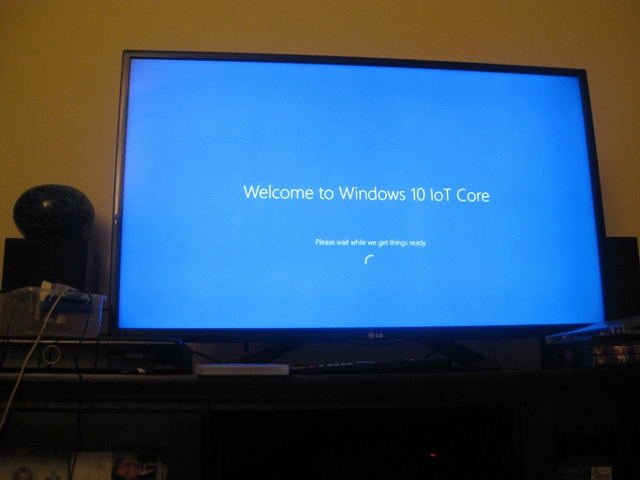 Intel's PC Dominance: Not Facing Any Serious Threat
Intel dominates the traditional PC market with its Core processors, although the company's Pentium and Celeron processors still enjoy a stable market share in this space. Microsoft's strategy is simple, which involves diversifying its hardware reliance. But for Intel there is nothing to worry about. I don't believe Microsoft's strategy will result in any meaningful contraction in the market for x86-based chips used in traditional PCs because the software giant isn't targeting the traditional PC market. Instead, Microsoft is targeting the IoT market with always-connected cellular PCs. However, Qualcomm's entry into the server market with its Centriq 2400 chips could create an opportunity for the company in the long run to enter the PC market more aggressively (more about this later).
Although Microsoft's earlier attempts of venturing into the mobile market were unsuccessful, this time it's not going to be the same. Microsoft's Windows 10 IoT Core, the smallest version of Windows 10, will make all the difference. Windows 10 IoT Core is targeted at IoT devices (as the device OS) with or without screens that function via accessing motors, lights and sensors. Microsoft's ultimate aim is to allow developers create apps for these devices using UWP (Universal Windows Platform) programming languages, such as C#, C++, Java Script and Visual Basic. In this way Microsoft is extending the role of Windows 10 into the world of IoT. I'd recommend watching this video to better understand how Microsoft is progressing in IoT with Windows 10 IoT Core. That's the software part.
Unless the apps are optimized to run on supported hardware, they will be less efficient. For the hardware part Microsoft has chosen Qualcomm. Since Qualcomm's ARM-based smartphone chip technology is superior to that of Intel's, Microsoft's partnership with Qualcomm makes sense. But Microsoft isn't discarding Intel. As I said, Microsoft's strategy is diversifying its hardware reliance. Windows 10 IoT Core is supported by Intel's Apollo Lake processors. In addition, Intel's high-performance hardware platform Intel Joule targeted at device developers also supports Windows 10 IoT Core.
Intel Too Partnering With Microsoft
Intel is trying to revitalize the traditional PC market by emphasizing merged reality and extending its features into the world of immersive gaming and eSports. The merged reality concept is commercially viable, which in essence means allowing gamers to play VR (virtual reality) games using hands instead of game controllers. Intel's Project Alloy is at the heart of its merged reality initiative which exploits the power of Intel's RealSense depth-sensing camera technologies. Intel's partnership with Microsoft will bring merged reality games in the gaming market running on Windows 10. This will boost the demand for PCs based on Intel's 6th and 7th generation Core processors.
Intel is targeting the IoT market with its Joule hardware platform which it introduced for IoT device developers. The platform consists of a single-board computer with support for RealSense camera for creating such devices, including robots, drones and security devices. Windows 10 IoT Core will help device developers create apps for the devices.
Investor Takeaway: Microsoft Deriving The Real Advantage
Since Microsoft and Qualcomm are collaborating to make the Windows 10 platform supportive for upcoming IoT devices, Intel's IoT initiative will get a mild hit. However, Qualcomm's IoT endeavor is nothing new, and for Intel it's not a new threat. What's new is that Microsoft's entry in the game has made Intel's IoT future a little bit hazier than before. However, Intel's share in the desktop and laptop market will remain unaffected.
A small part of the traditional PC market could favor Qualcomm. I have no doubt that only the IoT device and app developers creating Windows-based apps for Qualcomm's hardware-based IoT devices will buy the always-connected cellular PCs powered by Qualcomm's ARM-based chips. These PCs will compete against Intel's Joule hardware platform.
Microsoft will emerge as the real winner from the war that Intel and Qualcomm are fighting. Its Windows 10 platform will gain further momentum. Microsoft is entering the ARM ecosystem because the IoT hardware industry depends heavily on this ecosystem due to the ongoing smartphone revolution. Both Intel and Qualcomm have invested heavily to capture a significant market share in this industry.
Qualcomm has entered the server arena with its 48-core Centriq 2400 SoC. This is the world's first 10nm server processor which the company has started sampling with volume shipments expected to start in the second half of 2017. Qualcomm is targeting the compute-intensive datacenter workloads with Centriq 2400 and if it becomes successful I expect Qualcomm to also launch high-end server-grade desktop processors for compute-intensive tasks. If this really happens, Intel's PC dominance will be undoubtedly challenged. But that's not going to happen anytime soon.
Conclusion
Microsoft's IoT strategy mainly involves offering developers device OS in the form of Windows 10 IoT Core and offering enterprises device management and analytics via Azure IoT Hub and Azure IoT Suite, respectively. The war between Intel and Qualcomm will help Microsoft make its Windows 10 IoT Core the industry's leading device OS.
Disclosure: I am/we are long MSFT, INTC, QCOM.
I wrote this article myself, and it expresses my own opinions. I am not receiving compensation for it (other than from Seeking Alpha). I have no business relationship with any company whose stock is mentioned in this article.