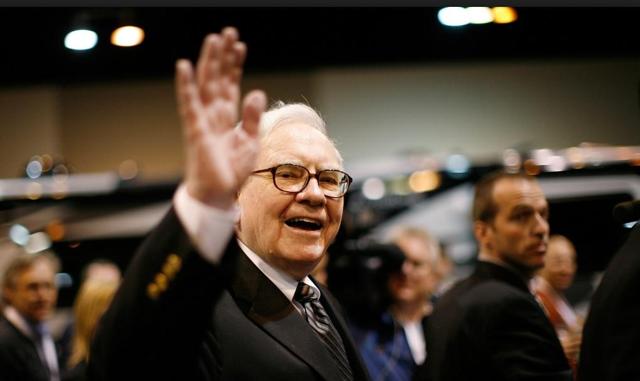 Given Warren Buffett's amazing historical track record, as well as that of his holding company, Berkshire Hathaway (NYSE:BRK.A) (NYSE:BRK.B), it's no wonder that guessing what major acquisition Buffett will make with his mountain of cash has become one of Wall Street's favorite past times.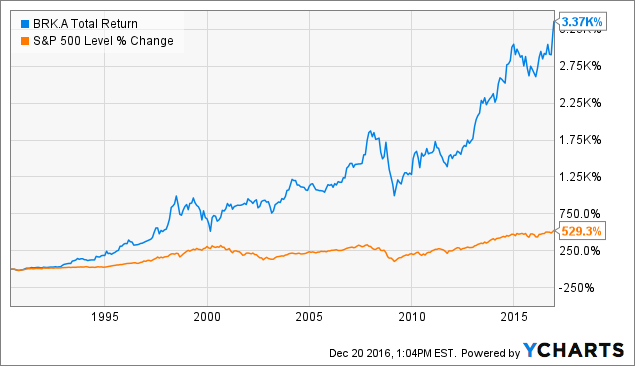 BRK.A Total Return Price data by YCharts
And with Berkshire now sitting on a record amount of cash, $84.5 billion, (and with that increasing by $1.5 billion a month), the street is abuzz with rumors that Berkshire's next major move will be to orchestrate a takeover of cookie and snack giant Mondelez (NASDAQ:MDLZ), by Kraft Heinz (NASDAQ:KHC).
In fact, shares of Kraft soared 9% on the rumors, after Swiss magazine Bilanz claimed that a "very well informed source" told them that such an offer was in the works.
Let's take a look at why such a deal makes little sense for shareholders of Kraft Heinz, Mondelez, and especially Berkshire Hathaway. Because as we'll soon see, without a massive capital involvement of Buffett, such a deal simply can't happen and to put it bluntly, I don't think it will.
Justifications for the rumors are thin at best
When you consider that Mondelez was spun out from Kraft in 2012, in the name of "maximizing shareholder value", there need to be some pretty good reasons for Kraft to once again bring the cookie and cracker king back under its umbrella.
As far as I can tell, the arguments favoring the Kraft/Mondelez merger rumors can be summarized as such:
1. Buffett likes buying famous food brands and has teamed up with 3G Capital to do it before.
2. Activist investor Bill Ackman owns a lot of Mondelez and might be in favor of a major deal if 3G/Buffett is involved.
3. The food industry is slow growing and Kraft can't grow unless it buys someone big.
So, let's take a look at these reasons and see if any of them justify one of history's largest corporate acquisitions.
First, yes Buffett and 3G teamed up to buy Heinz for $23.3 billion in 2013. However, that was a complex, leveraged buyout in which Berkshire took a 50% stake in the company in exchange for $4 billion in cash, and another $8 billion in preferred shares that paid a 9% yield.
However, the thing to remember is that Buffett generally likes to buy companies he believes are trading at fair value, (or less), outright. The Heinz deal, at $12 billion, wasn't nearly the kind of mega-deal that Buffett actually has a history of choosing. After all, Mondelez is a $68 billion company, and assuming a 20% premium, that would make this a $82 billion deal.
In other words, far too large to claim that Buffett is eager to try to pull off the largest leverage buyout in history.
What about Bill Ackman? Well, yes, through his hedge fund Pershing Square Capital, he owns a lot of Mondelez, but only in absolute terms. In fact, Ackman owns just 1.48% of Mondelez which means he probably doesn't have the kind of pull to demand the board accept a buyout that the Mondelez board doesn't think is fair to shareholders.
But what about the final reason for Kraft to buy Mondelez? The growth opportunity? Well, there too things don't look that great.
The numbers just don't add up
| | | | | |
| --- | --- | --- | --- | --- |
| Company | Sales | EBITDA | Net Income | Free Cash Flow |
| Kraft Heinz | $26.764 billion | $7.211 billion | $3.333 billion | $3.469 billion |
| Mondelez | $26.517 billion | $2.160 billion | $837 billion | $1.665 billion |
| Kraft+Mondelez | $52.271 billion | $9.371 billion | $4.170 billion | $5.134 billion |
Source: Morningstar
At first glance, it does seem as if Kraft buying Mondelez might make sense. After all, it would double sales and create one of the world's largest food giants. But notice that while Mondelez has the same sales as Kraft Heinz, its net income and free cash flow or FCF are far less, indicating lower margins, and a less profitable business.
Now it is true that on an absolute basis Kraft's net income, and FCF would rise by 25%, and 48%, respectively. But that doesn't necessarily mean the deal makes sense.
After all, a deal this big, if perpetrated by Kraft Heinz alone can only be done with a whole ton of debt, and a lot of stock involved. The problem is that when Heinz bought Kraft for $45 billion in 2015 it had to take on a lot of debt, leading to a highly leveraged balance sheet.
| | | | | |
| --- | --- | --- | --- | --- |
| Company | Total Debt | Annual Interest Cost | Debt/EBITDA | EBITDA/Interest |
| Kraft Heinz | $32.68 billion | $1.09 billion | 4.53 | 6.62 |
| Mondelez | $17.106 | $548 million | 7.91 | 3.94 |
| Kraft+Mondelez | $49.786 billion | $1.638 billion | 5.31 | 5.72 |
Source: Morningstar
And as you can see above, given that the combined Kraft Heinz Mondelez would have an even larger debt load, Kraft can't really afford to take on much debt to get this kind of deal done.
For example, if Kraft were to try to follow in AT&T's (NYSE:T) example of doing a 50/50 stock and cash (i.e. debt) deal, then that would result in a total debt load for the new company of $90.3 billion, and a debt/EBITDA, and an interest coverage ratio of 9.63 and 3.15, respectively. In other words, such a deal would result in a leverage ratio that's almost double the industry average of 5.3.
But what about an all-stock deal? The problem there is that doing that would result in such massive shareholder dilution that the deal simply wouldn't prove accretive for Kraft Heinz investors.
| | | | |
| --- | --- | --- | --- |
| Company | Shares Outstanding | TTM EPS | TTM FCF/Share |
| Kraft Heinz | 1.231 billion | $2.58 | $2.82 |
| Mondelez | 1.587 billion | $0.57 | $1.05 |
| Kraft+Mondelez | 2.175 billion | $1.92 | $2.36 |
Source: Morningstar
In fact, if Kraft Heinz were to purchase Mondelez in an all-stock deal, which is the only way it could buy the company without Berkshire's involvement, its EPS and FCF/share would actually decline by 25.6% and 16.3%, respectively.
But what if Berkshire and 3G Capital were to help out? After all, rumors abound that 3G is planning on raising $10 billion for some kind of big deal, so what if Berkshire and 3G team up to make this deal happen?
Theoretically, this is possible. Berkshire has $65 billion in investable cash, (Buffett has said that Berkshire must always keep $20 billion on hand in case of large insurance events), and if 3G ponies up $10 billion then that's $75 billion of the $82 billion that it would likely take to buy Mondelez. With Kraft Heinz holding $3.9 billion in cash on its balance sheet, the remainder could easily be done with a minor amount of debt, just $3.1 billion or so.
In that scenario then Kraft Heinz's EPS and FCF/share would end up soaring 31.4% and 47.9%, respectively, making the deal highly beneficial to Kraft Heinz shareholders, who would see their payout ratio fall, making their dividend far more secure, and likely to keep growing in the coming years.
| | | | | |
| --- | --- | --- | --- | --- |
| Company | Yield | TTM FCF Payout Ratio | Projected 10 Year Dividend Growth | Projected Total Return |
| Kraft Heinz | 2.8% | 85.1% | 17.3% | 20.1% |
| Mondelez | 1.7% | 72.4% | 10.2% | 11.9% |
| Kraft+Mondelez | 2.8% | 57.6% | 14.6% | 17.4% |
Source: Morningstar, FAST Graphs, GuruFocus
Note that the projected dividend growth figures are the current analyst consensus and I believe those figures to be wildly optimistic. My own growth model, assuming an acquisition with no share dilution, still shows that acquiring Mondelez MIGHT make sense, but only if Buffett is willing to basically pay for almost all of Mondelez.
In the meantime, Mondelez shareholders would also win big, because currently, their shares are trading at quite the historical premium, especially from a yield perspective.
| | | | |
| --- | --- | --- | --- |
| PE | Historical PE | Yield | Historical Yield |
| 28.3 | 18.0 | 1.7% | 4.5% |
Source: FAST Graphs, GuruFocus
In other words, Mondelez is trading at a rich price, which is not even the biggest reason that Buffett is likely to veto this deal.
This helps Berkshire how?
At the end of the day, Buffett is a value investor. Yes, his relationship with right hand Charlie Munger has caused his views to evolve, but that hardly means throwing all of Berkshire's investable cash pile into a deal that simple put does almost nothing to increase shareholder value for Berkshire. That's because Berkshire owns just 26.74% of Kraft Heinz.
| | | | | | |
| --- | --- | --- | --- | --- | --- |
| Company | Sales | Net Income | Free Cash Flow | EPS | FCF/Share |
| Berkshire Hathaway | $217.8 billion | $23.3 billion | $18.8 billion | $9.44 | $7.63 |
| Consolidated Berkshire Hathaway Post Kraft/Mondelez Merger | $224.8 billion | $23.5 billion | $19.2 billion | $9.53 | $7.81 |
Source: Morningstar, GuruFocus
Which means that Berkshire helping Kraft Heinz to purchase Mondelez would end up boosting the company's EPS and FCF/share by a measly 1% and 2.4%, respectively. Or to put another way, Buffett buying Mondelez would generate a return on investment of just 0.6%; a crazy low number that only an idiot would agree to and Buffett is certainly no moron.
But what if Berkshire didn't buy Mondolez for Kraft Heinz but just for itself? Well, that would require that Buffett take on about $17 billion in debt in addition to completely using up his dry powder. While that is certainly possible, Mondolez, at today's valuation, and given its limited organic growth opportunities, isn't something that Buffett is probably willing to pay $82 billion for.
Bottom line: Don't believe the hype, a Kraft-Mondelez merger doesn't make sense unless Berkshire shareholders end up getting screwed
To be honest, a lot of the M&A rumors we are hearing right now make no sense, and are probably just hype drummed up by analysts working for investment bankers looking to score some fat advisory fees. This most certainly applies to Kraft buying Mondolez. Yes, the packaged food industry is going to see further consolidation, but that's not necessarily a good thing, especially in today's market where valuations are looking frothy.
Which is why investors who are looking to potentially score a quick profit from a Mondolez buyout need to seriously reconsider. Short-term M&A is generally a very bad investment thesis, which is why you should only ever buy a stock if you are willing to own the company, sans buyout, for the long term.
Disclosure: I/we have no positions in any stocks mentioned, and no plans to initiate any positions within the next 72 hours.
I wrote this article myself, and it expresses my own opinions. I am not receiving compensation for it (other than from Seeking Alpha). I have no business relationship with any company whose stock is mentioned in this article.