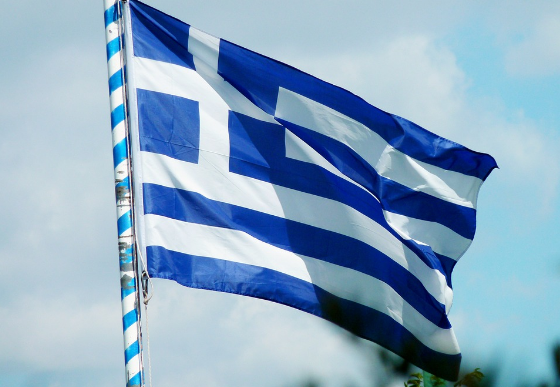 Thesis
Recent deficit-increasing actions taken by the Greek government have caused the ESM to postpone the agency's short-term debt relief initiatives. This makes the affected Greek bonds less creditworthy by increasing the chance that forthcoming July 2017 disbursements will not be paid.
Overview
The Greek debt saga continues to be a colorful situation.
Last week, the ESM tabled a planned debt relief initiative for Greece (NYSEARCA:GREK) given an expected deterioration in the country's fiscal budget. The country recently decided to postpone the institution of a proposed value-added tax ("VAT") and its submission of a supplementary bonus payment. The ESM's effort is likely to delay the ongoing review of Greece's current economic adjustment program and the dispensation of €6.1 in ESM funding by July 2017. If strains between the ESM and Greek government are not resolved by this point, it could endanger the repayments that are due to debtholders at that time.
The ESM proposal, announced December 5, stipulated debt relief initiatives that would extend the repayment schedule of bailout loans by 4.5 years (to 32.5 from their current 28) and included a debt swap to curtail interest rate risk. However, the Greek government went against creditor's interests without prior consultation by passing over a planned VAT increase on Aegean island residents and announced a €617 million bonus for lower-income pensioners. These fiscal expenditures could run in contravention to the country's Economic Adjustment Program, which stipulates the country must achieve fiscal surpluses of 0.5% of GDP in 2016 and 1.8% in 2017.
In the meantime, the debt relief program is suspended until after the new year, by which creditors will analyze the effect of the VAT and pension payments on the fiscal surplus objectives, after which the debt relief suspension can be re-evaluated. While July 2017 is still technically six-plus months away, a few things complicate the negotiation process.
First is the ESM's decision to terminate the debt relief measure outright, which illustrates heightened tensions and a lack of communication between the two parties generally. Further, the EU will undergo major elections in a couple of its major economies (which are also Greek creditors) with France's presidential election (April and May) and Germany's federal election in October. Change in political administrations generally delay political action, create uncertainty with respect to the outcome, and drag out the negotiation resolutions. Financial agencies, such as the International Monetary Fund, European Commission, and Eurogroup are also in disagreement over the situation. The Eurogroup is more buoyant about Greece's circumstances, while the IMF is less so and therefore favors the debt relief program and is more inclined to want to expedite a resolution.
The Greek economy also remains one of the most bedraggled worldwide. Its debt-to-GDP ratio stands at 177%, second-worst only to Japan's 230%. Inflation measures minus-0.9% year-over-year, which incentivizes cash hoarding rather than the consumption necessary for the economy to grow. Year-over-year growth is just 1.8%. The 2015 fiscal budget deficit came to minus-7.2%, one of the worst in the world, only behind Brazil (-10.3%), Egypt (-11.5%), Venezuela (-11.5%), and Saudi Arabia (-15.0%) when considering countries with GDPs of 195 billion or more. The country's jobless rate is the second-worst in the world at minus-23.1%, only behind South Africa's minus-27.1%. Despite the very high unemployment and very low inflation, interest rates are already set to an overnight rate of 0.00%.
Politically it's a very difficult situation to navigate. With a divided parliament, substandard economic institutions, and parliamentary and presidential elections not until 2019 and 2020, respectively, there are plenty of stumbling blocks along the way.
The chief order of business is to get negotiations off the ground in order to meet what is, in effect, a July 2017 deadline to complete the economic adjustment program's second review and the distribution of the ESM's €6.1 billion. By then, Greece will owe €6.2 billion, which is effectively 3% of its GDP. European leaders have nonetheless shown a strong willingness to preserve Greece's EU membership despite its recent anchor-like presence to the region. Greece has successfully enacted reform measures in the past and will likely get past the current imbroglio, but this is a far from optimal scenario for potentially affected bondholders.
Disclosure: I/we have no positions in any stocks mentioned, and no plans to initiate any positions within the next 72 hours.
I wrote this article myself, and it expresses my own opinions. I am not receiving compensation for it (other than from Seeking Alpha). I have no business relationship with any company whose stock is mentioned in this article.