Transocean (NYSE:RIG), which owns the world's largest fleet of offshore drilling rigs, has been on a roll recently. The company's shares have gained almost 57% since the start of November. The company has also received praise from some analysts in December. Sanford C. Bernstein has initiated coverage on the stock with an outperform rating, Capital One Financial has upgraded Transocean stock to equal weight and Evercore ISI has recently given it a buy rating.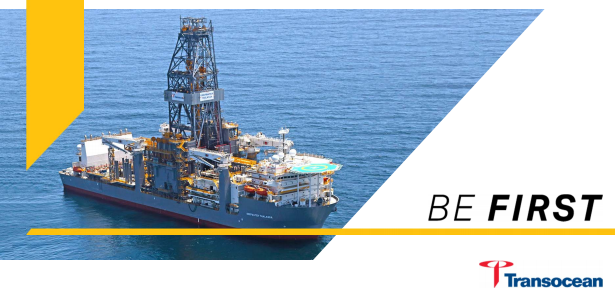 The latest rally has been fueled in large part by the strength in oil prices. The major OPEC and non-OPEC producers, most notably Saudi Arabia and Russia, agreed to curb output by roughly 1.8 million barrels per day from January. That should help in easing the supply glut that pushed crude to as low as under $27 a barrel and has hurt energy companies, particularly offshore drillers who were already struggling with an excess supply of drilling rigs. The announcement has already pushed the US benchmark WTI oil from $45 a barrel in mid-November to $53.32 at the time of this writing.
Note that oil prices have been averaging in the mid-$40s since May. That has already led to an uptake in onshore drilling activity. As per data from Baker Hughes, the US oil drilling rig count has been largely climbing since summer. US shale oil drillers have deployed 194 additional rigs since May 27, which has increased the total rig count to 510 units, the highest level since January. The markets seem to be hoping that if oil prices continue to strengthen in 2016, particularly following the supply cut agreement, then it could even lead to an uptake in offshore drilling activity.
An increase in offshore drilling activity can fuel Transocean's turnaround. Transocean benefits from having a decent balance sheet. Its debt levels are significantly lower than that of its peers, such as Seadrill (NYSE:SDRL) or Ocean Rig (NASDAQ:ORIG). Transocean low debt translates into a total-debt-to-equity ratio of just 55%, lower than the industry's average of more than 62%. The company also has more than $5.5 billion of liquidity, including $2.53 billion of cash reserves.
But its biggest strength is that it has an extensive global footprint. The company owns the world's largest fleet of 41 high-specification ultra-deepwater and harsh-environment floaters, including five ships that are currently under construction. In addition to this, the company is one of the few offshore drillers that has an extensive experience of operating in all the major deepwater markets around the world and prides in maintaining strong relationships with global customers ranging from US oil major Exxon Mobil (NYSE:XOM) to Mumbai, India-based Reliance Industries (OTC:RLNIY). That puts Transocean in a great position to benefit from any uptake in drilling activity that happens anywhere in the world.
But the offshore drilling activity might not turnaround in the short term. In fact, almost every month, we are reminded that demand for offshore drilling remains extremely weak. Even though oil prices have been largely stable at around mid-$40s for the last several months and are expected to sustain at $50s in 2017 by most analysts, oil producers continue to look for ways to early terminate drilling contracts. A few weeks ago, Transocean received an early termination notice for its ultra-deepwater rig, the Discoverer India, which wiped out hundreds of millions from the company's backlog. More recently, In December, Seadrill Partners (NYSE:SDLP) has received a termination notice for one of its semi-submersible rigs. Offshore drillers themselves are also wary of the demand in near future, which is why companies like Atwood Oceanics (NYSE:ATW) and Seadrill have been delaying deliveries of rigs that are currently under construction.
That's likely because while the oil price environment is positioned to improve to $50s in 2017, the price level won't be enough to spark a meaningful increase in contracting activity. Transocean itself has also implied a similar guidance for 2017 during the third quarter earnings call in November. Others, such as Seadrill's management, believe that offshore E&P expenditure could decline in 2017 and we might not see any "signs of life" until 2018, at the earliest.
In this environment, nine Transocean rigs will be rolling off contract in 2017, starting from a high-specification jack-up GSF Constellatio-I. In a challenging environment, Transocean will have difficulty finding additional work for these units. And even if it does manage to win new awards, the dayrates will be likely lower as compared to the previous contract. Either way, it's a negative for revenues, earnings and cash flows.
| | |
| --- | --- |
| Rig name | Exp. date |
| GSF Constellation I | Jan-17 |
| Transocean Spitsbergen | Apr-17 |
| GSF Galaxy I | May-17 |
| Transocean Andaman | May-17 |
| Deepwater Asgard | Jun-17 |
| Paul B. Loyd, Jr. | Jun-17 |
| Deepwater Nautilus | Aug-17 |
| Deepwater Invictus | Nov-17 |
| Dhirubhai Deepwater KG1 | Dec-17 |
Source: Oct. 2016 Fleet Status Report
Bottom-line
Although Transocean is well positioned to take advantage of any uptake in offshore drilling activity, the company will continue to struggle in 2017. I suggest investors stay on the sidelines until there is better clarity around the future of oil prices and offshore contracting activity.
Note from author: Thank you for reading. If you like this article, then please follow me by clicking the "Follow" link at the top of this page.
Disclosure: I/we have no positions in any stocks mentioned, and no plans to initiate any positions within the next 72 hours.
I wrote this article myself, and it expresses my own opinions. I am not receiving compensation for it (other than from Seeking Alpha). I have no business relationship with any company whose stock is mentioned in this article.