TransAtlantic Petroleum Ltd. (NYSEMKT:TAT) is an exploration and production company and it has its headquarters in Texas. Here is some company history: In 2014, TransAtlantic Petroleum acquired 15,000 net acres in Southern Albania that is primarily oil and it also acquired the Delvina Field, which is a proven gas condensate field. The Delvina Field lies on one of the largest gas structures in southeastern Europe and it totals about 60,000 net acres. In November of 2012, TransAtlantic Petroleum was awarded a 35-year onshore production concession in Bulgaria, where a reservoir in the Jurassic-aged Ozirovo formation was discovered, at depths of approximately 13,800 feet.
The bulk of the assets and production for this company are based in Turkey where it has reserves, discoveries, and producing wells in areas like Molla, the Selmo Field (historically its largest producing field), and natural gas in the Thrace Basin. This company and its share price have been impacted by the decline in oil prices over the past 18 months. However, it has taken action to ensure its future and it now appears "derisked" and poised for a significant rebound.
There are a few potential downside risks for investors to consider, but there are also solid reasons why these potential risks appear very limited, especially at current levels. Two of the biggest potential risks for this stock used to be the low price of oil which (earlier this year) was in the $30 per barrel range. However, that is in the rear-view mirror now with Brent Oil trading at roughly $55 per barrel and possibly headed higher in 2017. The other most significant potential risk used to be the balance sheet, but this company has taken a number of steps to pay off debt and also position the company to grow again, even if oil prices stay at current levels.
On October 14, 2016, the company announced it would sell its Thrace Basin natural gas subsidiary to Valeura Energy (OTC:PNWRF) for $22 million. This deal is expected to close either in the fourth quarter of 2016 or the first quarter of 2017, and it will add a significant amount of cash to the company balance sheet. In that same press release, the company said that due to production enhancements in the Bahar Field in Turkey, it was seeing increased output of around 500 barrels per day at that location. Overall, the company said its seven-day production rate averaged 4,632 boe/day which is up from 4,335 boe/day in June. This is some of the most recent news from the company. Now let's take a closer look at why this stock appears poised for a significant rebound: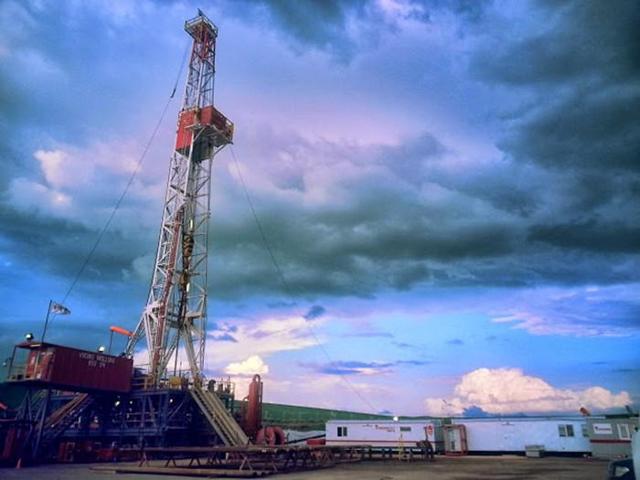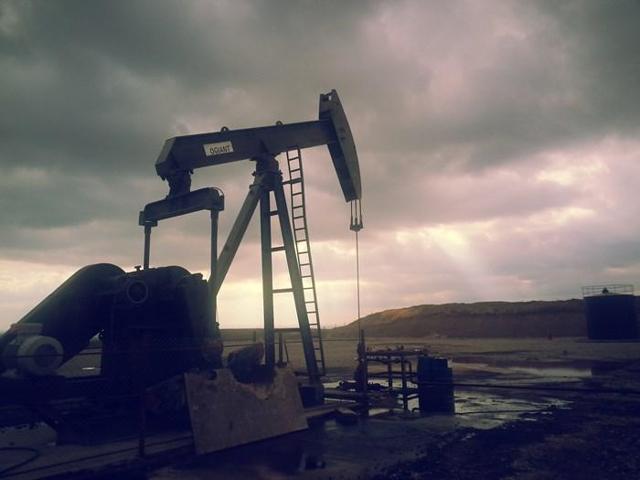 Photo credit: TransAtlantic Petroleum company website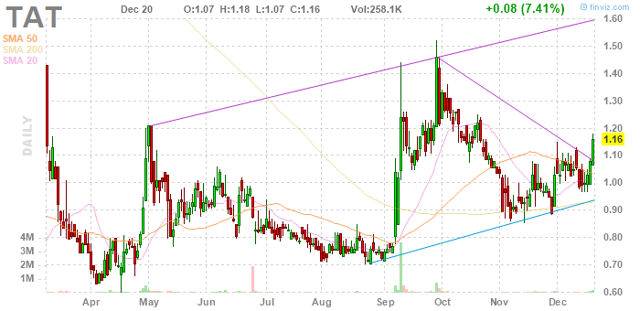 As the chart above shows, this stock spiked up to about $1.50 in late September, but has settled back to about the $1.15 level, which looks to be an ideal buying opportunity. The chart also shows that there is a very bullish "Golden Cross" formation appearing now, with the 200-day moving average at 93 cents per share and with the 50-day moving average at $1.04 per share. The chart shows a wide trading range band that has been trending upwards with the lower end of the trend lines being nearly $1 per share (as indicated by the blue trend line) and the upper trend line being near $1.60 per share (as indicated by the purple trend line). This stock has been edging higher since November, and I believe it could be poised for another move back towards $1.50 per share, which is near the upper limits of these trading bands as well as the highs of September.
Management Has Derisked The Stock, Strengthened The Balance Sheet, And Positioned the Company For Future Growth:
Management has taken action to derisk this company and get it positioned to grow and prosper as oil prices strengthen. In Q2 of 2015, TransAtlantic Petroleum had about $143 million of debt on the balance sheet. However, the company has taken significant action over the past 18 months which, as of November 9, 2016, is resulting in a pro-forma estimate of just around $41 million in debt and about $20 million in cash. As outlined in the most recent investor presentation, here are the actions taken which have resulted in a huge reduction of debt while boosting cash on the balance sheet to levels that enables increased drilling:
• On February 29, 2016, TAT sold all of its equity interests in an Albanian holding company which included the assumption of $29.2 million of liabilities.

• As of June 30, 2016, TAT had $24.2 million due on its Senior Credit Facility.

• On August 23, 2016, the Company refinanced ~$22 million under its existing Senior Credit Facility with proceeds from a new $30.0 million first lien Term Loan.

• On September 1, 2016, the Company completed a joint venture transaction related to DelvinaCo, which owns the Delvina gas field in Albania.

• On October 13, 2016, the Company announced the signing of a SPA for the sale of "Thrace Basin Natural Gas" or "TBNG" for $22.0 million.

• On November 4, 2016, the Company completed a $46.05 million exchange offer and new issuance of Series A Preferred Shares.
(Data above is sourced from the TransAtlantic Petroleum "Investor Presentation")
It is worth noting that TransAtlantic Petroleum has $16.7 million in property insurance and $29 million in business interruption insurance currently in effect. This information is also in the investor presentation.
These balance sheet transforming deals significantly reduce potential downside risks and also position the company to resume prospective drilling in Southeast Turkey. While some of these moves have deleveraged the company and therefore reduce some of the potential upside, it has also taken this stock from being a very speculative investment and turned it into one that I am now comfortable buying into. Furthermore, there is still very significant upside remaining when you consider the reduced cost structure of this company, the proved developed and proved undeveloped reserves, and future growth potential. The company now plans to take advantage of recent advances in 3D seismic processing in order to identify new drilling leads and it has the cash and balance sheet strength to move forward with these plans very soon.
Historically, Investors Who Have Bought This Stock During Past "Bust" Times Have Been Richly Rewarded:
This stock has a history of making big moves in a very short time and it has also paid off to buy (around current levels) during "bust" times and hold out for better days or even for "boom" times. Here is an example of the volatility this stock has seen which can create big opportunities for investors: On March 4, 2016, this stock closed at 89 cents per share, but on March 7 (March 5th and 6th was a weekend), the stock closed at $1.47 per share on volume of just 461,000 shares. That represents a move of about 60% from one trading day to the next. But wait, there's more: the next day on March 8, this stock went up even further hitting a high of $1.86 on volume of just about 276,000 shares. That shows this stock doubled from the closing price of just a couple of trading days before. That is a reminder of the kind of short-term moves this stock has historically made, but let's take a look at a longer term view of the trading history:
In June of 2008, this stock was trading above $13, but by April of 2009 (the Financial Crisis lows), it was down to just $1.80 per share. However, by May of 2014, this stock was trading back above $11 per share. Since then, the plunge in oil prices has taken a toll and currently the stock is back to around the $1.15 level. This appears to be another great "buy low" opportunity, especially since oil prices are seeing a solid recovery that is fueled by significant production cuts from OPEC and non-OPEC member countries. This stock is extremely cheap based on a price to revenues ratio, and based on the historical trading range. It also appears to be derisked since the company has implemented deals to strengthen its balance sheet. It is worth noting that this company has a history of making money. TransAtlantic Petroleum earned 45 cents per share in profit in 2012, and 77 cents per share in 2014.
In September of 2016, when oil prices bounced to about $50 per barrel, this stock jumped to around $1.50 per share. Now the price of Brent Oil is about $55 per barrel, which is even better, so this stock could be poised to make another upward move and retest the $1.50 level, especially if oil prices hold at current levels or head even higher just as analysts at Bank of America (NYSE:BAC) are forecasting.
The Macro Outlook Is Getting Increasingly Bullish For TransAtlantic And Its Stock:
OPEC recently agreed to cut production and that has helped to push the price of oil back over $50 per barrel. However, that could just be the beginning, and now $50 per barrel could be the new floor rather than a high end of the current trading range. A recent Bloomberg article says that a new agreement between non-OPEC members to cut production could take oil to $60. It also says that Bank of America is projecting oil to hit $70 per barrel by mid-2017. The article states:
"Oil may climb to $60 a barrel for the first time in almost a year and a half after Russia and other unaffiliated nations joined an OPEC pledge to reduce production and Saudi Arabia surprised the market by saying it will cut more than previously agreed.

Non-OPEC nations said Saturday they will reduce output by 558,000 barrels a day, adding to a Nov. 30 OPEC commitment to cut 1.2 million starting in January."
It is worth noting that while NYMEX oil prices are currently around $52 per barrel, the price of oil outside the U.S. or "Brent Oil" is now around $55 per barrel. Since TransAtlantic Petroleum sells into the Brent Oil market, it is generally able to get higher prices than it would if it were a U.S. based producer. Take a look below at the chart for Brent Oil and you can see that it is now above the highs set in September and October, which is when TransAtlantic Petroleum shares rallied up to about $1.50. This is one more reason why I believe this stock could be heading back to the $1.50 per share level soon. Management has taken debt reduction and other cost cutting steps which has positioned the company for a $30 per barrel price environment; so by contrast, with Brent Oil at around $55 per barrel, TransAtlantic Petroleum can prosper once again. The big rebound in the price of oil over the past few months makes a huge difference going forward for TransAtlantic Petroleum's profit margins and I believe this will soon be reflected in the stock price.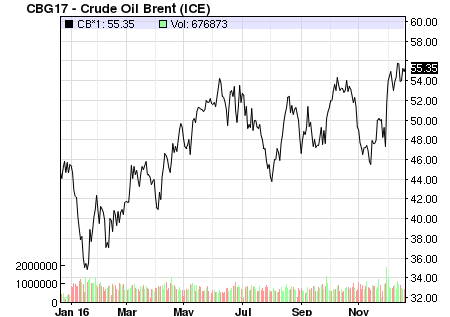 (Brent Oil chart above is sourced from NASDAQ.com)
Peer Valuations Confirm TransAtlantic Petroleum Shares Are Significantly Undervalued:
When we look at other small oil companies, it is clear to see that TransAtlantic Petroleum shares are undervalued. Even with oil prices trading at roughly half of where they were a couple of years ago, TransAtlantic Petroleum still has revenues of nearly $70 million. This is equivalent to roughly $1.55 in revenues, on a per share basis and the market cap is only around $50 million. This means that TransAtlantic Petroleum is trading for less than 1 times revenues. That is an incredibly cheap price to revenues ratio and it indicates this stock could have a lot of potential upside due to multiple expansion. In another recent article I pointed out that Abraxas Petroleum (NASDAQ:AXAS) trades for about 7 times revenues, and that Callon Petroleum (NYSE:CPE) trades for about 17 times revenues. If TransAtlantic Petroleum shares were to be valued like Abraxas Petroleum at 7 times revenues, this stock would trade for just over $10 per share. If it were to trade like Callon Petroleum at 17 times revenues, then TransAtlantic Petroleum shares would be trading for around $26 per share.
While these companies are not a direct apple to apple comparison, and while I don't expect TransAtlantic Petroleum shares to reach the same valuation, this does show that there is considerable upside, even if this stock were to trade for just 2 or 3 times revenues. These valuation numbers show that it would not be unreasonable for this stock to trade back to around $1.50 per share in the short term, and possibly for $2.75 per share, as an analyst at TD Securities has recently suggested.
Management Is Experienced And Very Aligned With Shareholder Interests:
There are some major investors in this company: Nokomis Capital, LLC., owns about 4.4 million shares, which represents about 9.4% of the entire company. Schroder Investment Management Group owns nearly 2.8 million shares, which represents a stake of almost 6% in the company. What I like even more is that Mr. Noah Malone Mitchell III, (Chairman and CEO) beneficially owns about 36% of the entire company. Even at today's low share price, the current market cap is nearly $50 million and that indicates his stake is currently worth around $15 million. That means this Chairman and CEO has his interests aligned with regular shareholders. It's worth noting that when TransAtlantic Petroleum shares were trading for about $11 in 2014, his ownership stake was worth nearly $200 million. I'm sure he is working hard to get the stock price and his net worth back up to 2014 levels.
Drilling Plans That Could Drive Future Growth Are Scheduled For The End Of December:
As the graphic from the investor presentation shows below, TransAtlantic Petroleum's drilling plans are scheduled to pick up significantly at the end of this month. These plans could drive future growth going forward and potentially provide positive news in the coming weeks.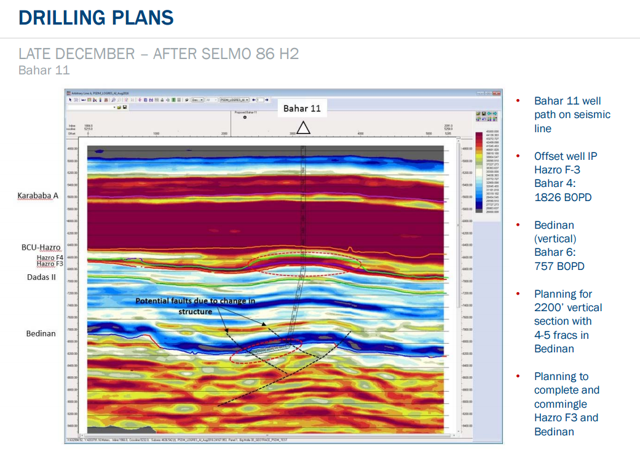 (Graphic shown above is sourced from the TransAtlantic Petroleum "Investor Presentation")
The Short Term and Long Term Upside Potential Is Significant:
At least one analyst is taking notice of the transformation this company been making over the past 18 months and also sees significant upside potential. On September 9, 2016, analysts at TD Securities upgraded this stock from hold to a speculative buy, and set a price target of $2.75 per share. I think that is a reasonable price target if oil trades at around $55 to $70 per barrel in 2017. However, this price target could be too low if the company is able to increase drilling and especially if oil prices climb even higher. In the shorter term, I think this stock could make a move back to about the $1.50 level, which is where it was a couple of months ago. The $1.50 level seems reasonable based on the fact that oil prices are now higher than they were in September and October. The $1.50 per share level also seems reasonable considering the company could announce the closing of the $22 million deal for Thrace Basin which could be imminent, or at the latest, will be closed by Q1 of 2017. That $1.50 level would offer gains of about 35% from current levels, and this stock could offer gains of more than 150%, if it hits the analyst price target of $2.75 per share in the coming year.
Looming Upside Catalysts:
Why is this stock potentially poised to go back up to between the $1.50 to $2.75 level? Here are some solid reasons: Increased investor confidence and appetite to get back into this sector is causing many oil stocks to surge. The recent analyst upgrade with a $2.75 price target, the rise in the price of oil due to OPEC and non-OPEC production cuts, and a sense that the market has truly bottomed out, all support a higher stock price. Another factor that could push this stock back above $1.50 could be positive drilling news and the announcement of the $22 million deal closing for Thrace Basin. The recent deals this company has announced shows that TransAtlantic Petroleum has valuable assets which are easily marketable to other energy firms. With TransAtlantic Petroleum's greatly improved balance sheet and cash position, the company could also be an attractive merger or acquisition target, especially with the rebound in oil prices. Finally, the end of tax loss selling is coming soon and the easing of that selling pressure often results in a "January Effect" rally for stocks that are well below the 52-week highs. This is yet another factor that could push TransAtlantic Petroleum shares higher in the coming days and weeks.
In Summary:
With oil now above $50 per barrel and potentially rising towards the $70 level in 2017 due to significant production cuts, the outlook for small cap oil stocks has greatly improved. The management at TransAtlantic Petroleum has significantly strengthened the balance sheet and reduced potential downside risks. Management has also positioned the company for growth in the coming years. This stock appears deeply undervalued and it has a history of making big moves to the upside, especially in times of rising oil prices. I believe this stock is poised to get back to the September highs of nearly $1.50 per share soon, and then potentially head towards the analyst price target of $2.75 per share in 2017, if oil rises to $70 per barrel. From the current level of just about $1.15 per share, a move to $1.50 would offer gains of about 35%. That would make me perfectly happy; however, the price target of $2.75 as set by TD securities would offer potential gains of more than 150%.
Data is sourced from Yahoo Finance. No guarantees or representations
are made. Hawkinvest is not a registered investment advisor and does
not provide specific investment advice. The information is for
informational purposes only. You should always consult a financial
advisor.
Disclosure: I am/we are long TAT.
I wrote this article myself, and it expresses my own opinions. I am not receiving compensation for it (other than from Seeking Alpha). I have no business relationship with any company whose stock is mentioned in this article.
Editor's Note: This article covers one or more stocks trading at less than $1 per share and/or with less than a $100 million market cap. Please be aware of the risks associated with these stocks.