General
This is the 3rd in what will be a series of articles on mispriced (underpriced) preferred stocks as they emerge. The first 2 in the series were written recently on the preferred stocks of Felcor Lodging (NYSE:FCH) and CHS (NASDAQ:CHSCL) with links here to those articles for those who want to catch up in the series.
Newcastle Investment Corp
Newcastle Investment (NCT) has made the decision to convert from a REIT to a C Corporation and change the name of the company to Drive Shack. This will take effect on January 1st, 2017. What was once a financial REIT will now be a leisure company with its focus on golf course ownership and a new concept called Drive Shack - an entertainment center featuring a technology enhanced driving range, a bar, a restaurant, shops and a rentable event center. Drive Shack will be developing this concept in partnership with the well known Taylor Made golf company. Newcastle will be selling off all of its loan and mortgage portfolio.
Drive Shack In Orlando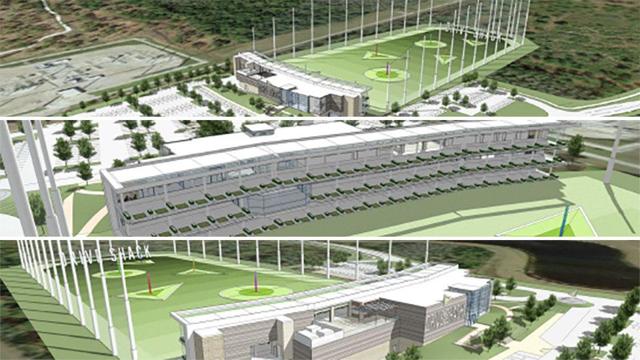 Newcastle is managed by Fortress Group, and although they were primarily a mortgage REIT, they were very successful in developing new concepts and spinning them off creating significant shareholder value, and they feel very positive about this new concept. Past successful NCT spinoffs include New Senior Investment Group (NYSE:SNR), New Residential (NYSE:NRZ) and New Media Investment Group (NYSE:NEWM).
The Preferred Stocks of NCT and Their Yields
NCT has 3 cumulative preferred stocks that trade on the NYSE. They are small issues so they trade at low volumes and you should use limit orders when trading these stocks. There are 1.34 million NCT-B shares, 496,000 NCT-C shares and 620,000 NCT-D shares. Here are the details on these preferred stocks as they currently exist under a REIT structure:
Symbol Recent Price Call Date Dividend Pre-Tax Yield
NCT-B.....$25.10..........Anytime...$2.4375 ..... 9.71%
NCT-C.... $24.10..........Anytime...$2.0125 ..... 8.35%
NCT-D.....$24.30......... Anytime...$2.094 ....... 8.62%
As you can see, NCT-B has a significantly higher yield due to the fact that it is trading above the call price (has call risk) which keeps its price artificially low. The preferred stocks that aren't immediately affected by call risk tend to yield around 8.5%.
Now, as a C corporation, the dividends will be categorized as either "qualified" or "return of capital" (also known as non-taxable distributions) which can provide you with a 15% tax rate for all tax brackets except the top 39.6% bracket which pays a 20% tax rate. Below is a chart showing what will be the effective pre-tax yields in varying tax brackets once NCT becomes a C corp as compared to the old pre-tax REIT preferred stock yields that we saw in the above chart:

As you can see, the effective pre-tax yields of the NCT preferred stocks will experience a very large increase from what they were under the REIT structure, especially for those in higher tax brackets.
NCT has a large amount of NOLs (Net Operating Losses) from 2008 when they were a mortgage REIT, and they are now planning on using these losses to offset current taxes. Although I can't find a definitive answer, the fact that NCT won't be paying taxes may mean that rather than their dividends being "qualified" they will be classified as "non-taxable distributions" (i.e. return of capital). If this is the case, you have the advantage of deferring any taxes on the dividends until you sell the preferred stock. Instead you reduce the cost basis of your preferred stock by the amount of the dividends, and if you hold the preferred stock for more than 1 year, you will pay tax on the deferred dividends as if they are long term capital gains. So you will still only have to pay a 15% tax rate but you can possibly hold the shares for years before having to pay any taxes at all.
The Mispricing
The mispricing story is simple. The deleveraging of this company's balance sheet along with the change from a REIT to a C corp is a huge win for NCT preferred stockholders, providing safer and much higher after tax yields (with the possibility of deferring taxes completely for years), and yet the price of the NCT preferred stocks have not budged on this big news. The fact that NCT will also be cutting the common dividend, as a result of the C corp conversion, is also a plus for the preferred stockholders as the company will retain this cash. In relation to the level of credit risk in NCT, the preferred stocks provide extremely generous low-taxed yields.
Credit Risk
Because NCT is planning on completing the liquidation of its mortgage and loan portfolio during the first quarter of 2017 and have not issued a pro forma balance sheet (nor returned my calls to IR), it is difficult to provide a completely accurate picture of what the future balance sheet will look like, but huge amounts of assets and liabilities will be removed from the balance sheet and the company expects to receive net cash from this liquidation of $125 million. Add that to the $135 million of cash already on their books and you get $260 million or $3.90 per share of cash on a $4.10 stock. The loans and mortgages on their books are undervalued and an activist investor named Charles Frischer bought a 5.2% stake last year valuing the common stock at $6.65 per share and called for a share buyback. Given what I see on the balance sheet, I believe NCT will have more cash than debt after the mortgage/loan liquidation. I believe the current pre-loan portfolio-liquidation balance sheet is misleading investors into thinking that NCT is highly leveraged when it is just the opposite.
Currently the dividends paid annually on the common stock are around $30 million while only $5.6 million are paid out on the 3 preferred stocks, providing excellent protection for preferred stockholders. The expected reduction in common dividends associated with the business model change alone will more than cover the cost of the preferred dividends. I estimate interest on NCT debt to be around $10.4 million annually after the portfolio liquidation, so using the company's EBITDA estimate, and further subtracting out interest expense, gives NCT $23 million of cash flow to cover $5.6 million of annual preferred dividends while NCT also has $260 million in cash against annual interest expense plus preferred dividend payments totaling only $16 million. Therefore this company's preferred stocks have after tax yields way beyond what are justified by any risk of preferred stock dividend suspensions. The small size of outstanding preferred stock also adds a layer of safety as dividend payments are small and little would be gained be gained by suspending dividends.
Interest Rate Risk
I believe that interest rate risk for NCT preferred stocks is minimal to nonexistent. I've traded preferred stocks for many years, and when treasury yields rise due to the expectation of a stronger economy, the very safe and low yielding preferreds are the ones to be hit (the Public Storage (NYSE:PSA) preferred stocks for example) because they are more like treasuries; low yielding with little credit risk. Those preferred stocks where credit risk is primary, such as the preferred stocks of (NYSE:RSO) and (NYSE:RAS) often hold up well and even move higher due to their business risk being mitigated by a stronger economy. PSA-D has dropped 5 points (almost 20%) from the beginning of October while the RSA and RSO preferred stocks have been completely immune to the rise in treasury rates or moved higher. High yield securities often trade more like equities than bonds, and NCT certainly qualifies as high yield.
Golf You Say?
1) NCT has seen quite nice annual EBITDA growth in their golf business.
2) A Seeking Alpha acquaintance of mine tells me "Drive Shack is competing with Top Golf. A superficial analysis of Top Golf's revenue is that it looks great. The Top Golf locations in Dallas and San Antonio are constantly full of non golfers. Waiting times are often 1 hour". This certainly bodes well for their new golf type entertainment concept.
3) NCT director Wesley Edens just purchased 3 million shares of NCT a week ago, probably as much as he is allowed without going over a 5% company stake; a huge vote of confidence in NCT's future.
3) NCT has grown shareholder value by an astounding 3.8 times since 2011 with their new concepts and spinoffs. Management seems to know what they are doing
Conclusion
I believe the preferred stocks of NCT were already undervalued before the switch to a C corp, due to the misunderstanding of credit risk, and I was already a large holder of NCT preferred stocks before this "C corp" conversion news came out. Now the after tax yields are just outstanding relative to risk. I follow quite a large number of preferred stocks including all REIT preferred stocks and, with this conversion news, the NCT preferreds are now my top pick for taxable accounts, especially with their lack of sensitivity to interest rate rises. Additionally the C and D shares sell below par so they have some price upside while the very high yielding B shares sell at only a small premium to par and have been callable for years so a call is unlikely on these shares.
Note: Panick Value Research Report members received an advance look at this article. The Panick Report is focused on high yield preferred stocks, baby bonds and other opportunities in the high yield sector. The author is an active participant on the chat board.
Disclosure: I am/we are long NCT, NCT-B, NCT-C AND NCT-D.
I wrote this article myself, and it expresses my own opinions. I am not receiving compensation for it (other than from Seeking Alpha). I have no business relationship with any company whose stock is mentioned in this article.