When we first reviewed USD Partners LP (NYSE:USDP), their historical price chart demonstrated something unique is going on with this company. Despite a strong top and bottom line, USD Partners LP's stock price tanked in the start of 2016, then promptly recovered over the course of the year.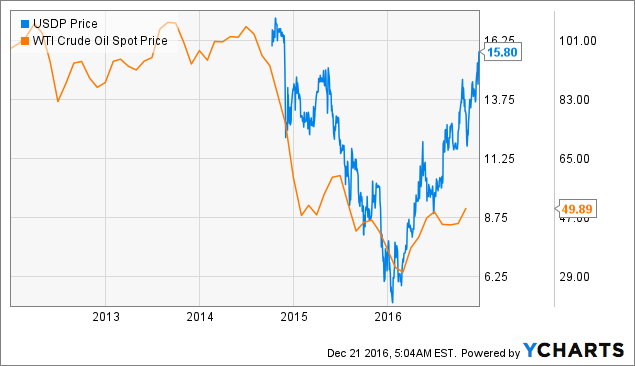 Figure 1: USD Partners LP Stock Has High Correlation with Crude Oil Price
USD Partners LP's stock price had a strong positive correlation to the WTI spot crude oil price during 2015.
In fact, their stock price is currently trading above the high of 2015, but crude oil price is still trading below $50, which indicates that there are other factors at play here behind the recent bullish momentum of USD Partners LP, besides the correlation to the crude oil price.
As readers can see in figure 1, their stock price tanked in synch with the crude oil price, but a strong operational performance of the company and rising oil prices in 2016 has made investors optimistic that USD Partners LP's stock price will continue to deliver stellar growth in the coming months in 2017.
USD Partners LP currently has a high price target of $17 per share, which offers secondary investors an additional 7.25% upside potential. However, based on the operational performance of USD Partners LP over the past several years, we are confident that their stock price in the long term will outperform this target price.
Takeaway from Recent Financial Performance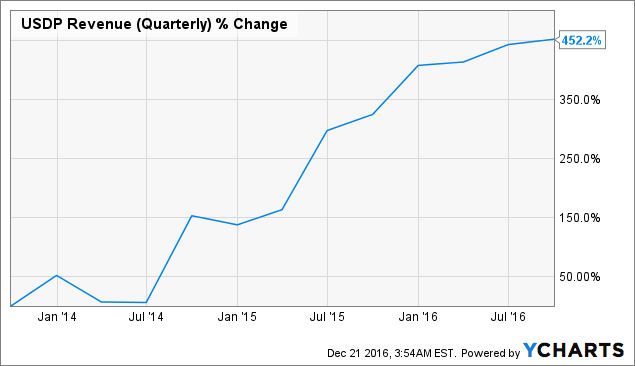 Figure 2: USD Partners LP's Revenue Has Grown by Around 452.2% Over the Past Five Years.
Over the last five years, USD Partners LP has managed to continuously grow their top line by 452.2%, as in Q3 2016, their quarterly revenue came out at $28.34 million. Compared to the $21.8 million revenue same quarter last year, this year's Q3 revenue increased by around 30%.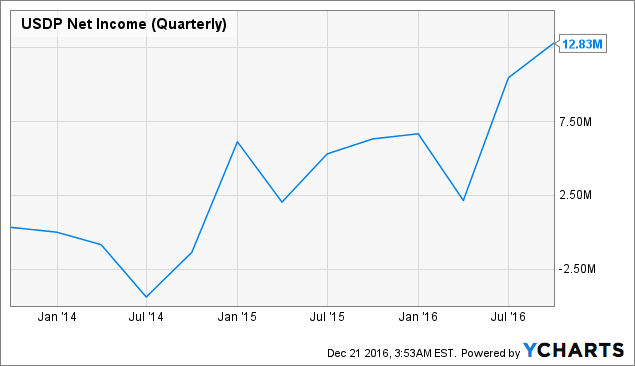 Figure 3: Over the Last Year, USD Partners LP's Net Income Increased by 102.69%
It was not only the revenue, but USD Partners LP's net income has also gone up substantially over the past five years, especially over the last few quarters. Compared to only $6.33 million net income in Q3 2015, this year the company posted a $12.83 million net income, which represents a massive 102.69% increase in the bottom line.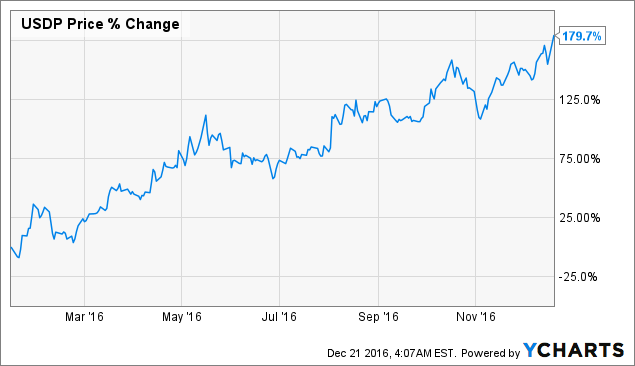 Figure 4: USD Partners LP's Stock Price Has Gone Up by 179.7% Since January 15, 2016
Although USD Partners LP's top and bottom line continued to outperform its peers, concerns over low oil prices in 2015 had pushed its stock price as low as $5.65 per share on January 15, 2016.
However, as the company continued to deliver solid financial performance, over the last 12-month period, investors have renewed their confidence in the future of the enterprise. As a result, since January 15, USD Partners LP's stock price has gone up by around 179.7%, and currently, it is trading at $15.85 per share.
Conclusion
During Q3 2016 earnings call, the CEO of USD Partners LP, Dan Borgen, mentioned that their Casper terminal acquisition really paid off regarding highly contracted cash flows from primarily investment-grade customers.
We also learned that third parties are increasingly endorsing their strategic business plan that rail will play a significant role in the takeaway solution for growing volumes from long planned and large scale oil sand projects.
Furthermore, the CEO of USD Partners LP pointed out that their Hardisty Hub now has the potential carry around 750,000 barrels of production. Since the cancellation of Keystone XL pipeline last year, it opened up a major growth opportunity for USD Partners LP as their Hardisty facility has become an essential route for crude by rail transportation.
The good news for investors is that both the Casper and Hardisty terminals are scalable, and these facilities would be able to meet any growing demand in the near future, which would likely ensure the current growth momentum of the company.
As the oil demands in the US are likely to grow, we are optimistic that USD Partners LP will have ample opportunity to continue top-line growth momentum and its stock price would reflect such development. Hence, we strongly recommend that secondary investors consider increasing their exposure to USD Partners LP in the coming months.
Disclosure: I/we have no positions in any stocks mentioned, and no plans to initiate any positions within the next 72 hours.
I wrote this article myself, and it expresses my own opinions. I am not receiving compensation for it. I have no business relationship with any company whose stock is mentioned in this article.