Quite remarkable how the natural gas (NYSEARCA:UNG) can turn on just a dime overnight.
The originally warm forecast to start January dissipated as we wrote to premium subscribers yesterday that there's a possible cold bomb risk seen for mid-January. The recent colder trends seen across the different models for the start of Jan looks to be very supportive, and natural gas prices have responded accordingly with an eye ripping 8% rise.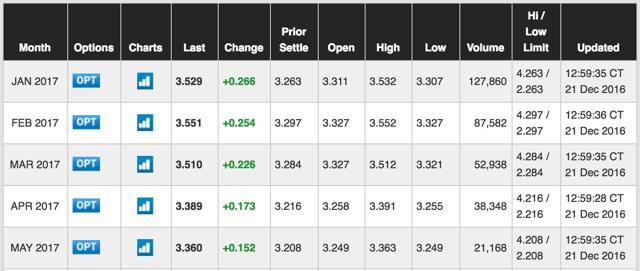 The more important thing to gauge of the recent weather update is not that January won't start off warm (it's still projected to have lower HDDs than the norm), but more so that the warm risk we are currently seeing across the US won't likely to last very long.
That is why we believe the natural gas market is rebounding so fiercely. In addition, now it's a 100% certainty that natural gas storage by next week's EIA storage report will fall below the five-year average putting a solid floor beneath natural gas prices. Price sell-off yesterday met the $3.25 level and bounced off, and it looks like that level will hold. The current range for natural gas is between $3.25-$3.75/MMBtu, and storage will need to go into a material deficit before we see $4 gas.
As we approach closer and closer to month-end, US natural gas production is starting to make a rebound but currently remains below 70 Bcf/d. The structural deficit we are currently observing continues to widen and our team is projecting it to further widen for January. The risk of extreme weather throughout this winter could continue to put a break on natural gas production, and the longer the delay, the higher the structural imbalance. That's something to pay attention to.
We will be posting daily material updates on the natural gas market as weather volatility remains high. We post our findings first thing to premium subscribers, so if you enjoy our natural gas daily updates, we think you will enjoy the premium service even more. You can sign up here.
8-14-Day Outlook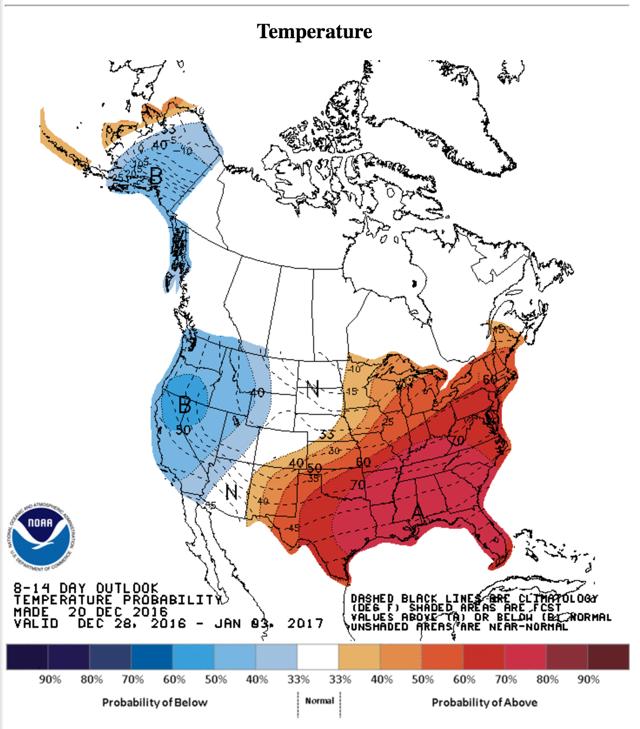 Disclosure: I/we have no positions in any stocks mentioned, and no plans to initiate any positions within the next 72 hours.
I wrote this article myself, and it expresses my own opinions. I am not receiving compensation for it (other than from Seeking Alpha). I have no business relationship with any company whose stock is mentioned in this article.