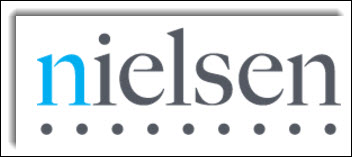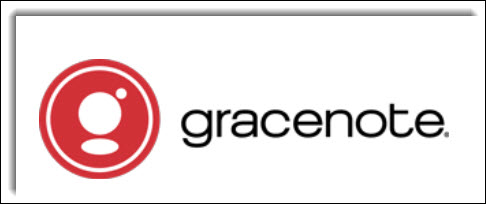 Quick Take
Audience measurement company Nielsen Holdings (NYSE:NLSN) has acquired Gracenote from its parent company Tribune Media (NYSE:TRCO) for $560 million in cash.
Tribune's divestiture was to streamline the company and issue a special dividend.
Nielsen will add Gracenote to its Nielsen Total Audience framework as part of its 'Watch' business segment.
The price wasn't cheap, but gives Nielsen a unique metadata set to cross-sell its clients.
Target Company
Emeryville, California-based Gracenote was founded in 1998 as CDDB by Ti Kan, Steve Scherf, Graham Toal, Scott Jones, Ty Roberts and Ann Greenberg.
The company originally developed the ability to identify individual CD music tracks from user input and label-provided data, creating a large database of music information.
It has since expanded its reach to cover video, auto, and sports and provides digital media metadata to major entertainment platforms to help 'people connect to the music, TV shows, movies and sports they love.'
The company provides metadata for more than 200 million songs, 12 million movie and television listings and connected technology systems in over 75 million automobiles.
Gracenote was acquired from Sony by Tribune Media in February 2014 for $170 million. Tribune wanted to 'expand our metadata capabilities by extending the business into new areas of music and automotive.'
Apparently, it succeeded in some part and in the process made a tidy $390 million gross profit on the disposition of Gracenote, although I doubt that's what Tribune had in mind when it acquired Gracenote.
Acquisition Terms and Rationale
Tribune says that it sold Gracenote in an all-cash deal, and announced it will issue a special dividend of approximately $500 million when the transaction closes, which is expected to occur in 1Q 2017.
Another reason for Tribune unloading Gracenote was for increased company focus.
Tribune CEO Peter Liguori said of the deal, "We are pleased to be streamlining our company so that we can focus even more intently on seizing future opportunities for our local television and entertainment business."
For Nielsen, the addition of Gracenote 'extends Nielsen's footprint with major clients by including Gracenote's global content database which spans across platforms including multichannel video programming distributors (MVPDs), smart televisions, streaming music services, connected devices, media players and in-car infotainment systems.'
Commentary
Nielsen wants Gracenote to fill out its 'Nielsen Total Audience' measurement framework, which helps advertisers to better target potential customers and optimize their campaigns in real time.
Gracenote's content recognition data will help in that regard by providing more data to Nielsen about customer listening and watching habits.
Understanding more aspects of consumer behavior will assist marketers to more tightly focus their messaging and receive a higher ROI as a result.
Gracenote will be in situated in Nielsen's 'Watch' business segment and will continue to operate as a business unit out of its current headquarters.
Earlier in 2016, Nielsen acquired REPUCOM, a Stamford, Connecticut-based analytics firm that provides research services in sports marketing, sponsorship, and media.
Additionally in 2016, Nielsen acquired Informate Mobile for its mobile measurement capabilities, and it acquired Pointlogic, a marketing decision support system providing analytics to marketers to predict the impact of their marketing plans on sales and brand equity before launching the campaign.
So, Nielsen is continuing to acquire companies that will build out its Watch and Buy segments, whether through improving media measurement or media planning capabilities for its clients.
Expect Nielsen to take some time to digest the Gracenote acquisition and integrate it into its Watch segment offering. Its sales reps will be busy cross-selling the new metadata capabilities to Nielsen's existing clients as well as providing Nielsen an entree into Gracenote's client base.
But with the digital media space constantly evolving with new forms of media coming online such as Virtual Reality, expect Nielsen to continue to make opportunistic and technological acquisitions to remain relevant to advertisers.
I write about IPOs, follow-ons, secondaries, and M&A. If you want to receive future articles automatically, click the +Follow link next to my name at the top of this article.
Disclosure: I/we have no positions in any stocks mentioned, and no plans to initiate any positions within the next 72 hours.
I wrote this article myself, and it expresses my own opinions. I am not receiving compensation for it (other than from Seeking Alpha). I have no business relationship with any company whose stock is mentioned in this article.