Since Nike (NYSE:NKE) released its earnings report, investors have been struggling to decipher whether the numbers reported are a positive or a negative for the stock. The stock initially popped upwards of 5% upon release of the report, but has since then returned and hovered just above positive territory. I believe the tug-of-war between bulls and bears has to do with a couple of talking points management presented during the call. The tonality of the call was certainly more bullish than the last ER. However, the prudent investor should always read between the lines to make sure they're not being sold smoke.
"Expanding the Pie"
Something that was stressed in the most recent ER was Nike's strategy toward "growing the overall market." This is essentially code for "stop noticing that Under Armour (NYSE:UA) and Adidas (OTCQX:ADDYY) are taking our market share in the U.S." Later in the call, the company directly addressed the issue, saying "... nor is our growth solely a function of market share."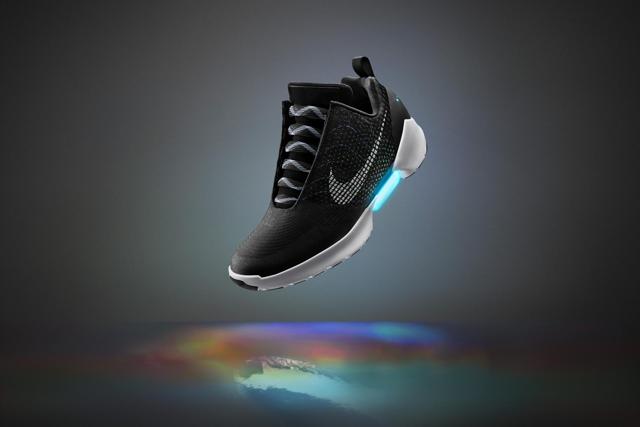 It's worth researching to see if Nike has a point here. It seems like the company's best hope of "expanding the pie" will be to achieve international growth. While it is domestically reaching more women, its competitors are aggressively vying for this group of consumers as well. Besides, if anyone is expanding the pie in the U.S., it would be Adidas. The company is growing its reach by placing a larger emphasis on fashion. This attracts those consumers who may not have as much interest in the athletic nature of these products. Adidas' Kanye-inspired Yeezy line has been more successful than anyone could have imagined, and its Stan Smith style is experiencing great popularity. As a result, the company's previous quarter sales (in the U.S.) grew an incredible 23%. Not to mention the fact that it's accelerating!
While this may be disappointing to Nike shareholders, Nike has the right idea in focusing on international prospects. Why spend lots of money and resources on a relatively mature and competitive market only to gain a small uptick in market share, when you can spend those same resources on China and Western Europe to achieve double-digit growth?
Athletic participation in China is growing quickly. Basketball, one of the categories Nike is focusing its marketing on in China, is the largest sport by participation in the country. Management referenced that the Shanghai Marathon had to turn away 114,000 applicants. During Alibaba's (NYSE:BABA) Singles Day, Nike witnessed a Y/Y 300% growth in sales. China's revenues now consistently contribute over $1 billion each quarter, joining Western Europe in this regard. Double-digit growth in these regions will begin to matter much more, as their increased weighting will impact the overall growth rate to a higher extent. It may take some time, but international growth will pick up any slack in Nike's home market.
Basketball Momentum
"Our basketball business is much healthier today than it's ever been over the past 18 months." That's certainly pleasing to hear as an investor, as Nike's management seems exceptionally bullish about the company's prospects in basketball. This may have to do with a variety of factors. I already mentioned the strength of basketball in China. The fading excitement around Steph Curry could also be a factor, as Kyrie Irving and Russel Westbrook have been jostling for the spotlight. Projected star Ben Simmons could boost its arsenal of players when he returns. Nike is also set to take over the NBA's apparel deal in 2017, which means Adidas' James Harden and UA's Steph Curry will both be sporting the Swoosh.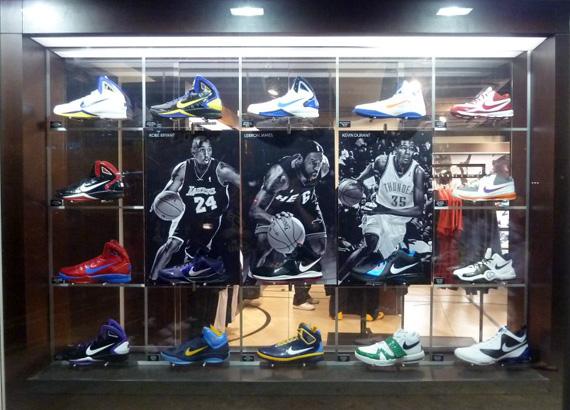 My only concern in basketball is Adidas' shifting strategy. While no longer sponsoring the NBA's apparel, the company has snagged a majority of the younger upcoming stars; Brandon Ingram, Jaylen Brown, Jamal Murray, Dragan Bender, Joel Embiid and Kris Dunn are all potential catalysts for Adidas. Nike may be overly bullish on basketball because it has the jersey deal and the current stars, but the future of basketball could tip towards Adidas if certain players breakout.
The Future
As mentioned, Nike's management seemed exuberant about the latter half of the year. But then, management seemed to contradict this tone by announcing less than appetizing guidance. Growth for the third quarter would be around mid-single digits, and not 8%. Gross margins are set to contract 100-125 basis points. What gives?
Management cited currency headwinds as the primary factor for decreasing margins. This makes sense due to the company's rapidly growing international division, and fortunately doesn't reflect poor management on its part. Furthermore, management believes its long-term margin expansion catalysts remain intact, referencing "higher average selling prices, product cost optimization through our manufacturing revolution efforts, and the positive mix-benefit associated with our fast growing DTC businesses."
Investor Takeaway
Nike stock is embarking on a growth story that focuses on international prospects. The main conclusion I took away from the call is that the Q3 earnings report could power the stock much higher. Although the quarter itself isn't projected to be exceptional, I believe the stock could shoot upwards. Here's why. After earnings reports, Nike stock is controlled almost entirely by its future guidance, not its current performance. We saw in this instance that the stock erased a 5% gain after the company released its guidance for Q3. If Nike is so bullish about its second half but not exactly the third quarter, we can deduce that the fourth quarter should be pretty stellar. Guidance for that period will obviously come at Q3's earnings report and should cause Nike stock to enjoy a nice boost. Barring a significant rise up to earnings or major news from the company, I plan on investing before Q3's release as an earnings play.
Author's Note: I encourage you to "Follow" me as I cover a wide variety of current topics, with a special interest in the technology, retail, and entertainment industries.
Disclosure: I am/we are long NKE, BABA.
I wrote this article myself, and it expresses my own opinions. I am not receiving compensation for it (other than from Seeking Alpha). I have no business relationship with any company whose stock is mentioned in this article.
Editor's Note: This article discusses one or more securities that do not trade on a major U.S. exchange. Please be aware of the risks associated with these stocks.