Stocks discussed on the in-depth session of Jim Cramer's Mad Money TV Program, Wednesday, December 21.
Is it too late to participate in the rally? Cramer doesn't think so. "If you want to understand how this market has been able to run so much since the election, you have to stop thinking of the stock market as some kind of unified whole, and start viewing it as a market of stocks," he said.
The stocks that are leading the Dow to hit 20,000 are less vulnerable and are justified to be at the current levels, in Cramer's opinion. Most of the gains in the Dow are from stocks that are up more than 10% since the election, and don't have a lot of overhead supply.
The stocks always had sellers and profit taking, but that rhetoric has changed since the election. "The biggest winners here are a host of stocks that simply don't have a lot of flippers; there is not much profit-taking because at least so far there isn't much profit to take," he said. Some of those names are American Express (NYSE:AXP), Travelers (NYSE:TRV), UnitedHealth (NYSE:UNH), Boeing (NYSE:BA), Disney (NYSE:DIS), Verizon (NYSE:VZ), Chevron (NYSE:CVX), Caterpillar (NYSE:CAT), Goldman Sachs (NYSE:GS) and JP Morgan (NYSE:JPM).
"The generals that have led the Dow are only very recently promoted. They have few profit takers, and, more important, very little overhead resistance. That is why these winners are still the place to be, and that's why it makes sense that we have run this much," said Cramer.
Pipeline stocks
Cramer had asked investors to stay away from pipeline stocks for the past year due to the fall in energy prices and the drop in pricing power of the group and slashed dividends. However, with Donald Trump, there is a shift in the pipeline stocks.
"With oil prices back in the $50s and U.S. production set to rise dramatically next year, it is time to circle back to the pipeline plays, and right now my favorite one is Magellan Midstream Partners (NYSE:MMP)," said Cramer.
As the MLPs were considered bond market equivalents, they were hammered when they slashed their dividends after the fall in energy prices. Now, President-elect Trump looks to be pro-petroleum and pro-pipeline. "Needless to say, this is a tectonic shift versus the Obama administration, which has been a lot more focused on fighting climate change and protecting the environment," added Cramer. Another event that is beneficial for the pipeline stocks is the production freeze by OPEC that led to oil's rise to the $50s from the $40s.
Magellan Midstream Partners is Cramer's top pick in the space as it made many acquisitions and now it has 9,700 miles of pipelines for refined products and 2,100 miles of crude pipelines, along with storage facilities that could hold 23M barrels and five marine terminals for imports and exports. 85% of its revenue comes from services that do not rely on the price of crude or derivatives.
The stock yields 4.5% and has a history of raising distributions. It is up 12% since the election, and the stock has room to move higher.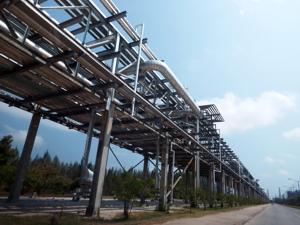 Costco (NASDAQ:COST)
Cramer is a big fan of Costco and owns it for his trust and shops there too. The stock did not do well in 2016, but has been rising since the election. "Costco seems poised for a major turnaround in its same-store sales, and when you throw in the potential for higher membership fees and a possible special dividend, this stock gets too attractive to ignore," he said.
Their transition from American Express (AXP) to Visa (NYSE:V) was tough on Costco but it's over. More than 1M cards have been issued and they'll also benefit from the end of deflationary food and gasoline prices. Costco's tax rate is 34% and they'll be a huge beneficiary of Trump's lower tax rate agenda.
Costco stopped selling tobacco a year ago and so now the prior year comparisons will be easier. There are major positives ahead for Costco in Cramer's opinion and their management indicated that same-store sales were very strong in the beginning of December.
The company is also expected to raise its membership fees and trades at 27 times earnings but Cramer thinks the estimates are low for them.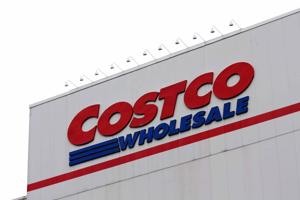 CEO interview - Paychex (NASDAQ:PAYX)
Cramer calls Paychex a Trump stock. They reported an earnings beat and weaker than expected revenues and maintained guidance for 2017. Cramer interviewed CEO Martin Mucci to hear what lies ahead.
Mucci said that some regulation will always be there but he expects that to change in the coming two years. "When there is change, especially the amount of change I think we are going to see under the Trump administration, clients are going to need someone like Paychex to help them through what is changing and when is it happening and what do they need to do," he added.
He said that every 0.25% rate hike translates to $4M in annual profit for them. The business optimism is high and there is most growth in the Southeast. He also said that a repeal of the Affordable Care Act will hurt Paychex as they help companies manage healthcare plans, but there will always be something else to replace it.
Watch the data
Cramer advised investors to keep an eye on the data and the fundamentals of companies. Since the existing home sales number was strong, it makes the housing stocks worth owning.
As e-commerce continues to drive growth, this means the logistics companies will see an improvement in earnings. There was weakness in athletic apparel which means the companies selling that clothing will see a dip in their earnings.
Viewer calls taken by Cramer
Lockheed Martin (NYSE:LMT): It's a stock in the crosshairs of the President-elect. Wait till it cools down.
Nutanix (NASDAQ:NTNX): It's a speculative stock but Cramer likes it.
Dow Chemical (DOW): Cramer's trust owns the stock and he likes Dupont (DD) as well.
Constellation Brands (NYSE:STZ): The Mexico Peso has been a problem for them. Cramer still likes the stock although there could be hiccups.
Chipotle Mexican (NYSE:CMG): Wait until August before buying as it takes 18 months for a company to recover from a health scare.
::::::::::::::::::::::::::::::::::::::::::::::::::::::::::::::::::::
Jim Cramer's Action Alerts PLUS: Check out Cramer's multi-million dollar charitable trust portfolio and uncover the stocks he thinks could be HUGE winners. Start your FREE 14-day trial now!
Get Cramer's Picks by email - it's free and takes only a few seconds to sign up.