This is a quick update piece, as I wrote my first Seeking Alpha article on March 10, 2014 about Weight Watchers (NYSE:WTW). I owned the stock during 2014 and eventually sold for a decent profit. We haven't had a position in the stock since then.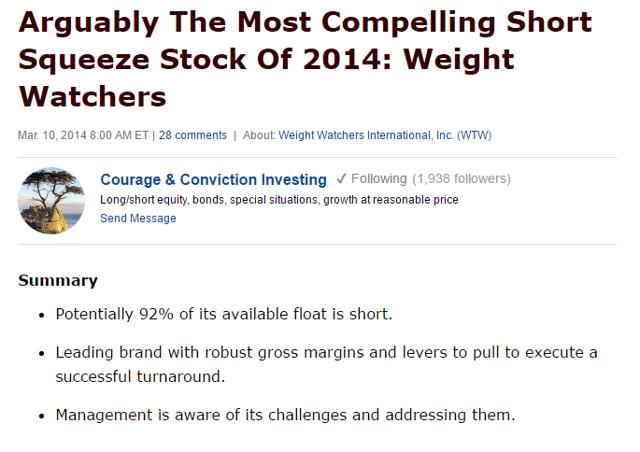 However, I am writing today to state we got long the name agan this morning at $11.50 based on the news that Oprah lost 40 lbs. We view this as a huge catalyst, as this is diet season and there is tangible proof that the program had some concrete efficacy, at least for Oprah.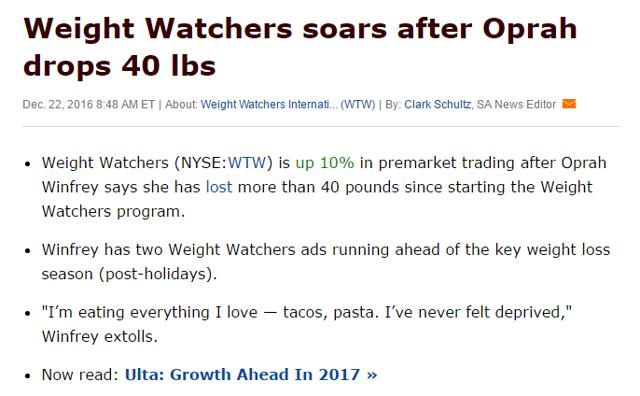 The other compelling reason is that there are 13.9 million shares short. At face value this would appear to represent a short interest 22%.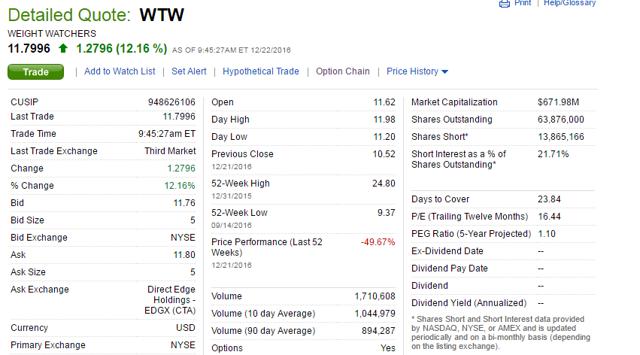 Source: Fidelity
However, in the reality, the short interest is closer to 87% if we assume that Artal Group, Fidelity, Vanguard, and Oprah are long term holders. If you look at history, Artal and Fidelity have held shares for years. Oprah definitely isn't selling, and Vanguard is long term oriented.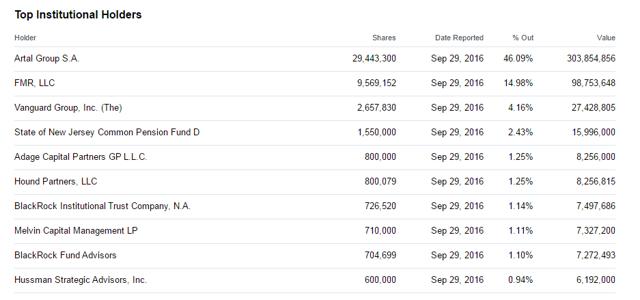 Source: Yahoo Finance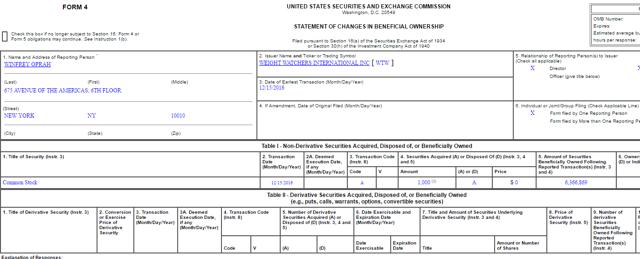 Source: Fidelity / Form 4
Here is the latest 10-Q showing the 63.8 million shares outstanding.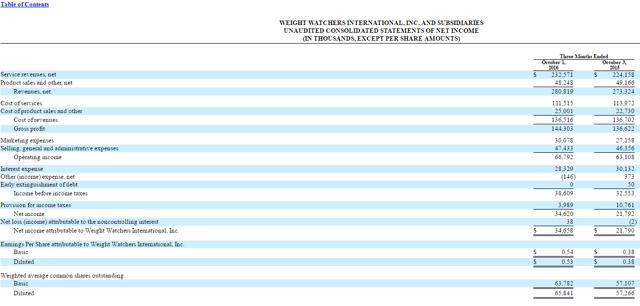 Given the significance of this news, at $11.50, the market is under reacting to this news. It is possible, we may witness an epic short squeeze.
Disclosure: I am/we are long WTW.
I wrote this article myself, and it expresses my own opinions. I am not receiving compensation for it (other than from Seeking Alpha). I have no business relationship with any company whose stock is mentioned in this article.