If I had to put a number on it, I'd say at least six months.
I'm referring to how long it takes markets to recognize important trends.
Time isn't always the deciding factor. Sometimes it takes a veritable cataclysm to break the spell of willful ignorance. Of course, if it takes a catastrophe to stir sleeping markets, then those markets will by very definition be unprepared (and thus unhedged) when things do finally take a turn for the worst.
We got a fantastic example of this dynamic in August of 2015 when China devalued the yuan (NYSEARCA:CYB) or, as Beijing would put it, "transitioned to a new FX regime."
You didn't have to be Punxsutawney Phil (the "seer of seers, and prognosticator of prognosticators") to predict what was about to happen. All you had to do was look at the difference between the "new" Chinese FX regime and the "old" FX regime. I always feel compelled to quote BNP's Mole Hau when I discuss this:
...whereas the daily fix was previously used to fix the spot rate, the PBoC now seemingly fixes the spot rate to determine the daily fix, [thus] the role of the market in determining the exchange rate has, if anything, been reduced in the short term.
In other words, manipulating the spot actually entails more state control of the exchange rate, not less. Of course, intervening in the spot market means liquidating FX reserves. Once you grasped those two concepts, it was easy to predict where things were headed.
Chinese, expecting further RMB depreciation, would seek to move their money out of the country, and the market, anticipating the same, would test the PBoC's willingness to burn through its reserves in defense of the yuan. The inescapable conclusion: China's mammoth stash of US Treasuries was about to be raided to ensure that the devaluation effort proceeded in a controlled manner and didn't turn into a rout.
Those of us who hadn't been asleep at the wheel for the preceding seven months had grown quite accustomed to the notion of foreign governments liquidating their UST war chests. Back in November of 2014, the Saudis moved to effectively tank (no pun intended) crude prices - an effort to gain geopolitical leverage and preserve precious market share lost to the US shale complex.
Of course, sharply lower oil prices translates directly to sharply lower oil revenue which in turn means dipping into rainy day funds to plug yawning budget gaps and defend currency pegs (incidentally, Riyadh said on Thursday that its deficit is now "manageable," whatever that means). Once the Saudi's stash of US paper began to dwindle, the next logical question was whether the ongoing liquidation would effectively amount to QE in reverse. That is, some speculated that the selling of core paper would offset purchases made by developed market central banks.
No one was talking about this until the end of August 2015 when suddenly, all at once, everyone woke up, thanks to China. Shortly thereafter, Deutsche Bank coined the term "quantitative tightening." Here's what the bank had to say early in September of last year:
The implications of our conclusions are profound. Central banks have accumulated 10 trillion USD of assets since the start of the century, heavily concentrated in global fixed income. Less reserve accumulation should put secular upward pressure on both global fixed income yields and the USD. Many studies have found that reserve buying has reduced both bund and US treasury yields by more than 100bps. Declining FX reserves should place upward pressure on developed market yields given that the bulk of reserves are allocated to fixed income. On the short-term impact, one recent paper estimates that "if foreign official inflows into U.S. Treasuries were to decrease in a given month by $100 billion, 5-year Treasury rates would rise by about 40-60 basis points in the short run", consistent with our estimates above. China and oil exporting countries played an important role in these flows.
As you're no doubt aware, markets have been hypersensitive to changes in China's FX reserves from that point forward. And for good reason. Since August of 2015, Beijing has burned through some $1.1 trillion as outflows have accelerated and as the central bank continues to try and "manage" the yuan's path lower against the greenback.
Now, as the dollar hits 14-year highs and as capital continues to flow out of the country, the market has a number of questions about China, its currency, and its reserves. Here are a few of those questions: 1) What will the trajectory of the USD/CNY look like going forward?; 2) what's "adequate" when it comes to China's reserves?; and 3) is it possible that China will strategically deplete its reserves to "punish" the US for any punitive trade measures imposed by the Trump administration?
FT is out with an interesting piece that seeks to provide some context for these questions. Here are a few excerpts:
The trading days just before or after Christmas, which falls on Sunday, could be an opportune time to let China's currency break through the key threshold of Rmb7 to the dollar.

Seven is one of two prime numbers that party and government officials in Beijing have been obsessing about lately. The other is three, as in China's end-of-November foreign exchange holdings of just over $3tn, and the two numbers are closely linked.

Since August 2015, when China's central bank gave the market a greater role in determining the renminbi's value, the currency has been falling steadily against the dollar. During that period it has fallen from 6.20 against the dollar to 6.96, an eight-year low.

It would have fallen even further, faster, if not for the willingness of the People's Bank of China to sell dollars from its foreign exchange hoardings to cushion the renminbi's decline. This has contributed to the steady drain on China's forex reserves, which peaked at $4tn in 2014.

Economically literate officials in Beijing argue that China's forex stockpile is both an embarrassment of riches and a problem to manage. On the other side of the debate are the mercantilists who equate large forex holdings with national strength and prestige. Others, more reasonably, simply say that the holdings are a resource that should be spent wisely. According to these cadres, the PBoC should simply let the renminbi fall where it will in order to keep China's forex reserves above $3tn. Surrender seven, in other words, to hold the line at three.
And here's a USD/CNY chart which shows the one-way move since August of 2015:

This even as the Politburo assures us that a "one-way move for dollar is unlikely in the future" and that China will "keep [the] yuan basically stable."
FT also notes that "the International Monetary Fund reckons that countries need to hold only enough forex to pay for three months' worth of imports and honour their international short-term debt obligations." Speaking of the IMF, SocGen is out with an analysis of China's piggybank based on the IMF's framework for reserve adequacy. I won't go into the details here (because I'd rather you stay awake), but I would note that the extent to which China's reserves are adequate depends a great deal on the extent to which its capital controls are effective. Here's SocGen:
Domestic resident capital flow management measures are in place (and are being strengthened) but large resident outflows suggest they have only been partially effective. Channels such as the China-HK stock connects provide additional avenues for money to leave the country, while large and persistent outflows in the errors and omissions category of the balance of payments indicate capital controls are only partially effective.

China's reserve adequacy peaked in 2009, well before the absolute level of reserves started to fall in 2014, and deteriorated sharply over the ensuing years before falling precipitously in 2015 and 2016 as the absolute stockpile of reserves plunged from $3.99tn to $3.15tn. By the end of 2016, based on IMF estimates and assuming no capital flow management measures, China's reserve position is set to reach the lower end of the adequacy range (Chart 1). Assuming that China's capital flow management measures have been effective, reserve adequacy has also been deteriorating sharply but continues to be well above the top end of the recommended range (Chart 2).

Fixed exchange rate, no/ineffective CFMs (Chart 9): Under this set of policies, reserves adequacy will be below the IMF recommended level in 2016 and continue to fall further below the recommended range through to 2019.

Fixed exchange rate, effective CFMs (Chart 10): Effective capital controls can maintain reserve adequacy above the minimum recommended level, but if reserves are falling and macroeconomic variables grow strongly (high scenario), reserve adequacy will fall short of recommended levels beyond 2019.

Flexible exchange rate, no/ineffective CFMs (Chart 11): The evolution of reserve adequacy is very similar to a fixed exchange rate and effective capital controls. Reserves should be sufficient over the coming three years but if macroeconomic variables grow in the medium-to-high scenario range, reserve adequacy could become insufficient beyond 2019.

Flexible exchange rate, effective CFMs (Chart 12): This set of policies indicates that reserves (under various scenarios) would be ample for many years in the future.
As SocGen goes on to say, China's current policy is somewhere in between a fixed exchange rate with no CFM and a fixed exchange rate with effective CFM. Blending the two shows China's reserves will be adequate to 2019.
There's quite a bit more in the way of color in the actual note, but rather than dive so deep that everyone (including me) gets lost, let's just skip to the inevitable conclusion:
We believe that Beijing's ultimate goal for the renminbi is to let it reach a market-clearing price sooner rather than later. Chinese policymakers will tighten capital controls further, which may be enough for the PBoC to manage the depreciation pace for a while longer.

However, we do not believe that capital controls can have a lasting effectiveness for an economy of China's size and complexity. We see the probability of free floating RMB to rise steeply over the course of the next three years and become almost a near-certainty by the end of 2019. Specifically, we assign a 20% chance of a free float in 2017 (but if the US took trade actions against China the probability rises to 50%), a 50% chance in 2018 and an 80% chance in 2019.
In short, there's no way out of this for China. Eventually, it'll have to move to a free float. There are simply too many backdoor (and front door) channels for people to move their money out of the country to effectively police, and sooner or later, they're going to have to stop drawing down their piggybank lest they should find what's left of the funds inadequate.
So that's a bit on the first two questions posed above. As to the third (whether China might seek to strategically sell off US paper), an official at the State Administration of Foreign Exchange told reporters on Thursday in no uncertain terms that Beijing would not be going down that road. Here are the bullets (via Bloomberg):
Is China strategically cutting US treasury? Absolutely not.
It's difficult to forecast value of U.S. dollar and U.S. Treasuries.
There is no barrier for foreign companies to transfer investment returns out of China as long as they comply with relevant rules.
China to step up enforcement of existing policies to ensure forex market stability.
Forex reserve fluctuating around a certain level will be the norm.
It's uncertain if China's forex reserves will increase or drop.
Guidance is needed on China's outbound M&A deals.
SAFE to cooperate with customs, tax authorities and police to crack down underground banks and fake trade.
It's good timing to push ahead reforms on inflows, such as allowing foreign investors to access bond market.
Clearly, there are far more questions than answers here, and as I outlined in a piece that garnered quite a bit of spirited discussion earlier this week, when you have a lot of good questions and no good answers, you have in fact discovered something quite valuable.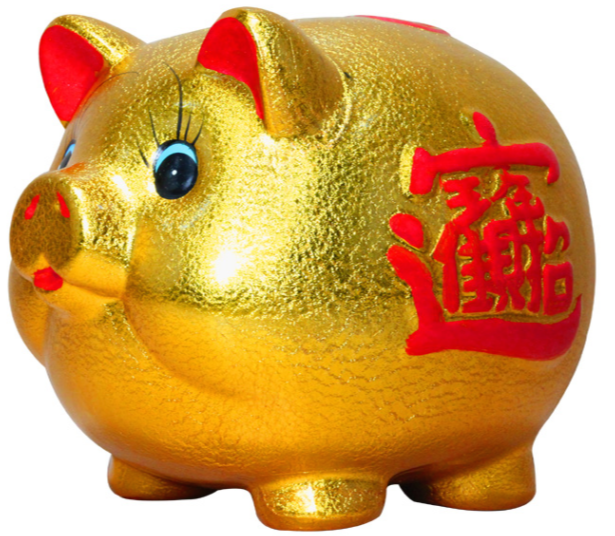 Disclosure: I/we have no positions in any stocks mentioned, and no plans to initiate any positions within the next 72 hours.
I wrote this article myself, and it expresses my own opinions. I am not receiving compensation for it (other than from Seeking Alpha). I have no business relationship with any company whose stock is mentioned in this article.