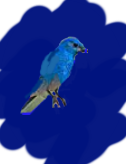 bluebird bio, (NASDAQ:BLUE) is one of the oncology immunotherapy stocks I mentioned recently as worth a good look, (article titled 'Immunotherapy Over Reaction', a basic primer to the immunotherapy subsector and its ETF). BLUE is also a recent Cramer pick. Immunotherapy stocks have been hit hard over the summer but BLUE is a relatively highly valued genetic specialist, with some interesting early results.
Early-stage biotech stocks are generally more likely to be recognized for their high risk than any material value, (Biotech notoriously hard to value). However, depending on available funding from their partners, pipeline maturity compared to burn rate, and management experience, it could well be that there's an overlooked opportunity here, also since BLUE has recently announced a funding initiative, the dilution expectation could create an opportunity for interested future "bluebirds".
The folks in the nest over at bluebird bio are interested in genetic engineering to enhance the efficiency of a patient's own immune system. In their own words:
..Integrated product platforms encompass gene therapy, cancer immunotherapy and genome editing - providing us with the potential to treat, and hopefully cure, a broad range of serious diseases.
The various products and therapies currently in testing are described below, along with a generic illustration of the pharmaceutical development process. It's normally long and very expensive as well as risky; investors demand huge valuations as a reward from those that hit the home front running: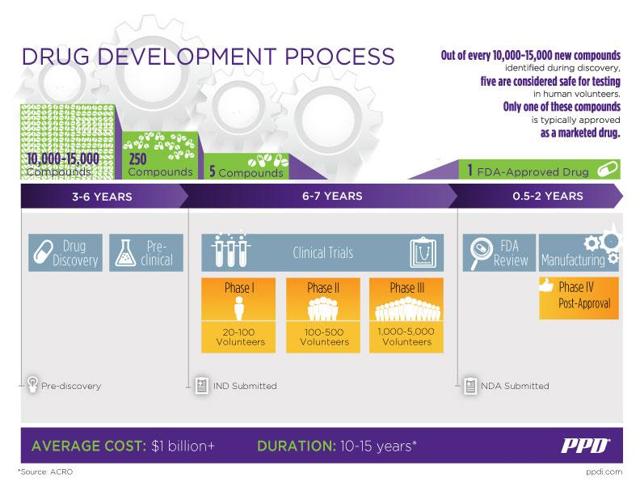 Image: PPD
bluebird bio's gene therapy clinical programs include its Lenti-D™ product candidate, currently in a Phase 2/3 called the Starbeam Study, for the treatment of cerebral adrenoleukodystrophy, and its LentiGlobin™ BB305 product candidate, (HGB-205 & 206 studies) currently in four clinical studies for the treatment of transfusion-dependent β-thalassemia and severe sickle cell disease. Some results highlights are below, I'll describe its CAR T candidate, Phase 1, in detail, as CAR T is creating such interest and trading momentum elsewhere. The following product candidate descriptions are from the company's website:
Starbeam study (ALD-102), in cerebral adrenoleukodystrophy.

Phase 2/3 clinical research study evaluating Lenti-D product candidate in patients with cerebral adrenoleukodystrophy (CALD) at sites in the United States. Interim data will be presented at the American Academy of Neurology (AAN) Annual Meeting April 22 - 28, 2017.The study is assessing the efficacy and safety of an investigational gene therapy approach known as gene transfer. The study involves transplantation with a patient's own stem cells, which are modified by gene transfer to contain a functioning copy of the ABCD-1 gene. The copy of the gene is intended to allow the body to produce ALDP, a protein critical for the breakdown of very long chain fatty acids.

Primary end point: the percentage of boys with MFDs
Secondary end point: NFS, GAD+/-, Loes score, safety

Northstar Study (HGB-204) in transfusion-dependent β-thalassemia.

The Northstar Study, an ongoing, open-label, single-dose, international, multi-center Phase 1/2 study started August 2013, (final data collection for primary outcome measure March 2018), is evaluating the safety and efficacy of LentiGlobin BB305 drug product (fast-tracked) for the treatment of patients with transfusion-dependent β-thalassemia. BLUE reported data on nine patients at the 57th American Society of Hematology (ASH) 2015 Annual Meeting:

All of the patients with non-β0/β0 genotypes with at least six months follow-up (n=5) have achieved sustained transfusion independence as of the data cutoff, ranging from 7.1 to 16.4 months of ongoing transfusion independence; total hemoglobin at the last follow-up for these patients ranged from 9.1 to 12.2 g/dL.

All patients with the β0/β0 genotype (n=4) demonstrated reductions in transfusion volume ranging from 33 percent to 100 percent.

Subject 1201 with transfusion-dependent β-thalassemia has 23.4 months of transfusion independence with total hemoglobin of 10.8 g/dL, of which 7.9 g/dL was HbAT87Q.
Subject 1202 with transfusion-dependent β-thalassemia has 20.1 months of transfusion independence with total hemoglobin of 13.1 g/dL, of which 10.3 g/dL was HbAT87Q.
Subjects 1203 and 1206 with transfusion-dependent β-thalassemia have been infused, though it is too early to draw any meaningful efficacy conclusions.

At their most recent follow-ups, three months and one month, respectively, these patients were producing and steadily increasing.

HGB-205 study in transfusion-dependent β-thalassemia and severe sickle cell disease is an ongoing, open-label, single-center Phase 1/2 study for the treatment of patients with transfusion-dependent β-thalassemia and severe sickle cell disease (SCD). As of November 10, 2015, four patients with transfusion-dependent β-thalassemia and one patient with severe SCD have undergone infusion with LentiGlobin BB305, with two patients, Subject 1201 and 1202, having at least six months of follow up.

HGB-206 is an ongoing, open-label Phase 1 study designed to evaluate the safety and efficacy of LentiGlobin BB305 product candidate in the treatment of subjects with severe sickle cell disease. BLUE recently expanded this study from 8 to 20 subjects. The study is evaluating safety and efficacy. As of November 17, BLUE has manufactured drug product for four patients with severe SCD and three have been infused.

Early data on Subjects 1301 and 1303 with greater than three months of follow-up show a gradual increase in HbAT87Q levels:

At the six-month post-infusion follow-up for Subject 1303, the proportion of anti-sickling hemoglobin accounted for 16 percent of all hemoglobin production (12 percent HbAT87Q + 4 percent HbF).

At the three-month post-infusion follow-up for Subject 1301, the proportion of anti-sickling hemoglobin accounted for 17 percent of all hemoglobin production (4 percent HbAT87Q + 13 percent HbF).
Longer follow-up data and additional subjects are required to determine the extent of HbAT87Q production and clinical impact of LentiGlobin BB305 in severe SCD.
The safety profile in the infused patients is consistent with autologous transplantation and no drug product-related grade >3 adverse events have been reported.

Study start date December 2013, study final data collection December 2020

CRB-401 Study In Multiple Myeloma

bluebird bio's oncology pipeline is built upon the company's leadership in lentiviral gene delivery and T cell engineering, with a focus on developing novel T cell-based immunotherapies, including chimeric antigen receptor (CAR T) and T cell receptor (TCR) therapies. bluebird bio's lead oncology program, bb2121 (orphan status), is an anti-BCMA CAR T program partnered with Celgene (NASDAQ:CELG). bb2121 is currently being studied in a Phase 1 trial for the treatment of relapsed/refractory multiple myeloma. bluebird bio also has discovery research programs utilizing megaTALs/homing endonuclease gene-editing technologies with the potential for use across the company's pipeline.
CAR T Cell Immunotherapy
A sector within immunotherapy, 'chimeric antigen receptor T cells', has been garnering huge interest (and valuations) for several years now, because of the potential to replace chemotherapy as a basic treatment for cancer. A space heavy with lucrative IPO valuations:
CAR T Cell Deals
| Institution/Company | Date | Partner | Terms |
| --- | --- | --- | --- |
| University of Pennsylvania | August 2012 | Novartis (NYSE:NVS) | Undisclosed |
| Celgene | March 2013 | bluebird bio, Baylor College of Medicine | Unspecified upfront payment plus up to $225 million per product in option fees and milestone payments |
| Cellectis (NASDAQ:CLLS) | June 2014 | Pfizer (NYSE:PFE) | $80 million upfront plus up to $185 million per product and royalties |
| Cellectis | January 2015 | Ohio State University | Undisclosed |
| Kite Pharma (NASDAQ:KITE) | January 2015 | Amgen (NASDAQ:AMGN) | $60 million upfront and up to $525 million per product in milestone payments, plus royalties on sales and IP licensing |
| MD Anderson | January 2015 | ZIOPHARM (NASDAQ:ZIOP), Intrexon (NYSE:XON) | $100 million in stock and $15-20 million/year for three years |
bluebird was recruiting a sizeable Phase 1 study group of 50 from January 2016. It's a non-randomized study, (no placebo allowance and not expected in Phase 1 anyway), which is being extended for a number of years to confirm safety. All participants have multiple myeloma, and their treatment will be in two stages: a leukapheresis collection of tumorous cells, manufacture of the drug product bb2121, reintroduction following lymphodepletion, and a two-year follow-up in study CRB-401. Long-term follow-up in another companion study LTF-305 is for up to 15 years after its last bb2121 infusion, with a focus on long-term safety and efficacy.
T cells And The Immune System
This is the natural process by which the T cells of the immune system recognize cell mutations as potential cancers and kill them like a virus.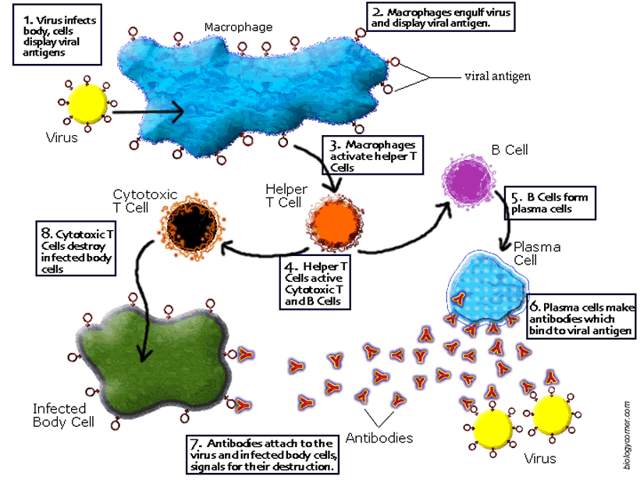 Study description:
...autologous T cells transduced ex-vivo with anti-BCMA02 CAR lentiviral vector encoding the chimeric antigen receptor (CAR) targeted to human BCMA, suspended in cryopreservative solution.

To make BB2121, bluebird extracts immune T cells from multiple myeloma patients, and in a lab, genetically engineers them to recognize a protein known as B-cell maturation antigen (BCMA). The BCMA protein is found on malignant and healthy plasma cells. Once injected back into the patient, the altered T cells seek out and kill BCMA-containing cells."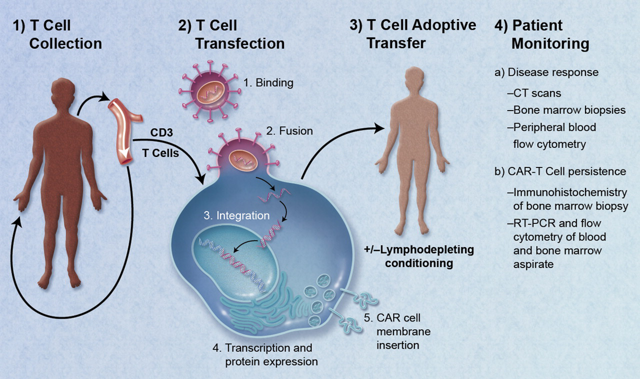 Images: cancer commons, biology corner commons (monitoring statements are options and can't be assumed part of BLUE therapy)
Phase 1 of BB2121, has an approximate end date in December 2018, (with first data availability in the first half of 2017), outcomes measure safety and efficacy, with the intention of establishing a recommended dose for Phase 2. Patient response is measured using the International Myeloma Working Group (IMWG) response criteria for multiple myeloma.
CAR T Treatment Origins
The first CAR T cells were developed at the Weizmann Institute of Science in Israel in the late 1980s by chemist and immunologist Zelig Eshhar. Eshhar and Rosenberg constructed a design which included a cancer-targeting antibody, later adding a domain to amplify cell activation, producing a stronger signal to multiply and kill cancer cells. Since then, other researchers have modified or enhanced their work. This isn't completely new. It's a very long-term scientific development; already 20 years in the making.
It isn't clear how much of an issue the placebo effect risk is for approval of this form of therapy. It's so new in terms of FDA approval, there's very little published research covering placebo and genome editing for immunotherapy. However, a double-blind, placebo-controlled, Phase 3 study of Itolizumab, (trade name ALZUMAb, a monoclonal antibody developed by Biocon (OTC:BCNQY)), did. Placebo risk is rarely introduced even in Phase 2 anyway, most often in Phase 3.
CAR T cell therapy testing is mostly still in clinical trials, but Imatinib (Gleevec®) and trastuzumab (Herceptin®) drugs that target cancer cells by homing in on specific molecular changes seen primarily in those cells are approved, and a form of oncolytic virus therapy has been FDA approved. In October 2015, the FDA approved the first oncolytic virus therapy to treat melanoma. The virus used in the treatment is called talimogene laherparepvec (IMLYGIC), or T-VEC. The virus is a genetically modified version of the herpes simplex virus that causes cold sores. The doctor can inject T-VEC directly into areas of melanoma that a surgeon cannot remove. Patients receive a series of injections until there are no areas of melanoma left. Side effects can include:
Fatigue
Fever
Chills
Nausea
Flu-like symptoms
Pain at the injection site
Scientists at bluebird are generally focusing on a single injection therapy.
As reported in The Scientist, this form of therapy can have serious risks, which are largely being ignored by the market, but the FDA is reacting to it. Safety measures from bluebird have so far been generally adequate, with no major concerns flagged, (although first CAR T data won't be released until after first half of 2017).
In one recent trial from Juno Therapeutics (NASDAQ:JUNO), for example, five of 68 patients receiving the therapy died during the study. Three patients died after developing cerebral edema-excessive fluid accumulation in the brain; two others succumbed to similar neurotoxicities.

In 2014, there were also deaths associated with the infusion of CAR T cells in lymphoma patients receiving treatment at Memorial Sloan Kettering Cancer Center.

While it isn't clear whether the CAR T cells caused the deaths in any of these cases, the FDA recently announced plans to establish a pilot database to evaluate CAR T-cell safety and identified specific safety-related factors associated with the conduct of clinical trials.
There are also a number of side effects associated with CAR T-cell therapy. The most serious is:
Cytokine Release Syndrome (CRS)
B-cell aplasia, or loss of B cells
Toxicities associated with non C19 CARs because the same target is expressed on healthy cells as well as cancerous ones
Mutations that can occur over time within the CAR construct
Treating solid tumors is not as straightforward as for blood.
The modified T cells require good molecular targets, currently lacking
Dense stromal tissue limits immune cell infiltration, while the tumor microenvironment is notoriously immunosuppressive
As 'The Scientist' continues:
But there is reason for optimism. There are exciting new developments in target discovery with the identification of neoantigens that arise as a consequence of tumor-specific mutations and the identification of a new class of glycosylated Tn/sTn epitopes. Meanwhile, a variety of strategies have been developed to enhance the activity of CARs and counteract the suppressive tumor microenvironment. Not surprisingly, efforts are underway to evaluate the safety and efficacy of CAR T cells in combination with checkpoint inhibition or targeted therapies and initial results suggest this approach has the potential to significantly improve therapeutic responses.
bluebird Financials (Recent Q3 Filing- September 30th)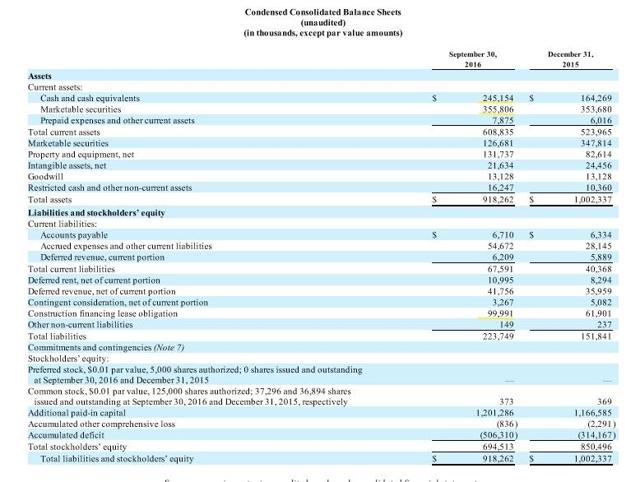 Some comments/items from the 10-Q (to September 30th, 2016)
$727.6 million cash and equivalent
$192.1 million loss (three quarters), or about $256 million p.a. rounded
$147.6 million R&D cost (three quarters), or about $196 million p.a. rounded
The company expects current reported cash/equivalent to last through 2018 (equates about two years of its current spending pattern).
Excerpts from bluebird's last filing:
We have never been profitable and have incurred net losses in each year since inception. Our net loss was $192.1 million for the nine months ended September 30, 2016, and our accumulated deficit was $506.3 million as of September 30, 2016. Substantially, all of our net losses resulted from costs incurred in connection with our research and development programs and from general and administrative costs associated with our operations. We expect to continue to incur significant expenses and increasing operating losses for at least the next several years. We expect our expenses will increase substantially in connection with our ongoing and planned activities

As of September 30, 2016, cash and cash equivalents comprise funds in cash, money market accounts, and federally insured deposits.

The Company may be required to make up to $129.0 million in remaining future contingent cash payments to the former equity holders of Pregenen upon the achievement of certain milestones related to the Pregenen technology, of which $9.0 million relates to preclinical milestones, $20.1 million relates to clinical milestones, and $99.9 million relates to commercial milestones. As of September 30, 2016, $3.9 million of the fair value of the Company's total contingent consideration obligations was reflected as a component of accrued expenses and other current liabilities within the condensed consolidated balance sheets, with the remaining balance of $3.3 million reflected as a non-current liability.

Secondary Offering Underway for a Further $250 million cash, December 2016

Is the current R&D spend a good forecast for the planned International multicentre Phase 3 starting in 2017?, Will the planned partnership with Medigene (OTCPK:MDGEF) and the milestone payment that represents be offset from other sources of income? (also see mitigating factors below).
Some Mitigating Factors
One product, LentiGlobin is on FDA fast track, which could help control R&D spending (R&D spend is itemized by product in BLUE's filing)
Another bb2121, (CAR T Cell therapy) is funded by Celgene, and has orphan status.
Reducing cost of Manufacture in R&D
BLUE press release: By incorporating manufacturing Process 2 into our LentiGlobin clinical trials, we believe we can achieve our ultimate goal of increasing hemoglobin production in patients treated with LentiGlobin drug product..Process 2

bluebird bio has recently modified the process by which the patient's cells are transduced in LentiGlobin clinical studies with the addition of enhancers during the manufacturing process. The goal of manufacturing Process 2 is to increase the percentage of cells successfully transduced, thereby increasing vector copy number (VCN) in the drug product that is given to the patient.

Using retained samples of CD34+ stem cells collected from patients in the HGB-204 (Northstar) and HGB-206 studies, the company was able to demonstrate in a head-to-head in vitro comparison that manufacturing Process 2 substantially increased the percentage of cells transduced and VCN as compared to manufacturing Process 1.

This in vitro data from Process 2 showed an average increase of approximately threefold in vector-positive cells and VCN across all patient samples tested. Process 2 has been successfully scaled up for clinical manufacturing, and all LentiGlobin clinical trials moving forward will use manufacturing Process 2, including the Phase 3 HGB-207 (Northstar-2) trial and the Phase 1 HGB-206 clinical trial.
Local Manufacture In Overseas Testing Studies
This agreement means European markets will be supported by local manufacture. As stated in bluebird's release:
It follows a successful multi-year manufacturing relationship and provides bluebird bio with European commercial manufacturing capabilities, including dedicated production suites within apceth Biopharma's state-of-the-art GMP facility.

Under this multi-year agreement, apceth Biopharma will perform clinical manufacturing, process validation activities and commercial manufacturing for LentiGlobin and Lenti-D drug product to support the treatment of European patients with transfusion-dependent beta thalassemia and cerebral adrenoleukodystrophy, respectively.
Binney Street construction and refurb costs are one off
Construction in progress as of September 30, 2016 includes $109.7 million related to construction costs at 60 Binney Street in Cambridge, Massachusetts, of which $100.0 million was incurred by the landlord (see the filing, which infers this is actually the company during reconstruction/furbishment etc.). Please refer to Note 7, "Commitments and contingencies," for further information.
So there are some potential cost reductions to be accounted for, although phase three studies are normally quite large and progress over a lengthy period of time.
Visual Financial Summaries
Financial strength summary: GuruFocus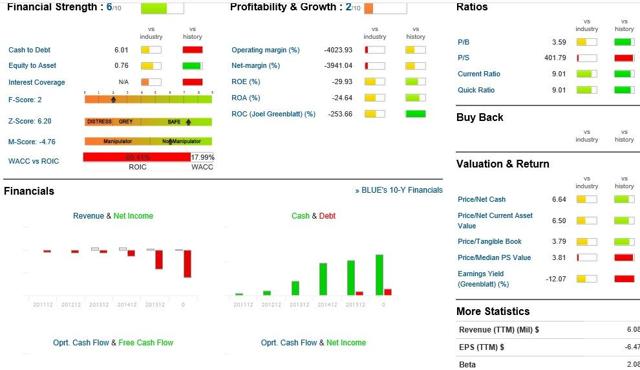 Profit and operating margin: Google Finance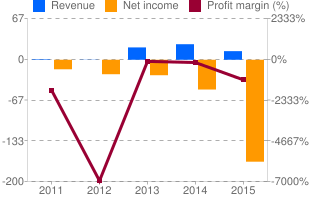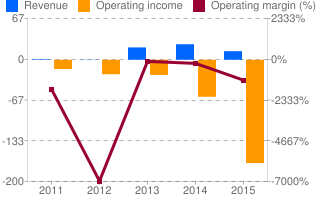 Number and volume of insider trades: GuruFocus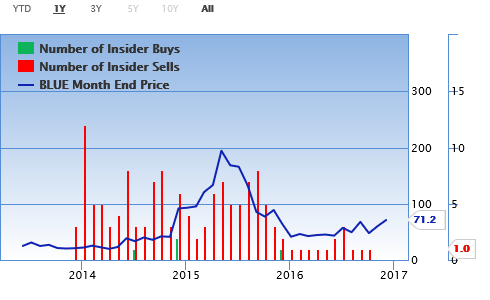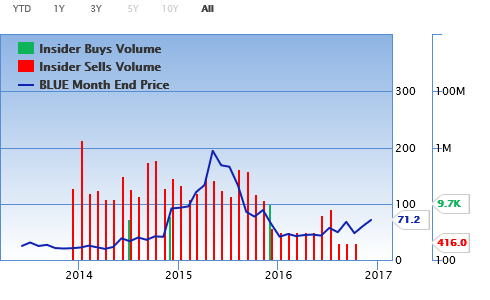 Stock Profile:
Common Shares: 125,000 shares authorized, (37,296 issued and outstanding) at December 31, 2015. (Source: last company 10-Q).
Insider Ownership: Amazingly, the Nasdaq website reports institutions own more than 100% of BLUE stock: at 111%, however, see GuruFocus summary below:
Float: 34,945,000
Percentage of float short: 25.59 %
Short position: 8,943,700 (Nasdaq, GuruFocus agree)
Average trading volume: (1m): 1,515,769
Short and float data: shortsqueeze.com
Insider trades: GuruFocus
Graphic from GuruFocus below: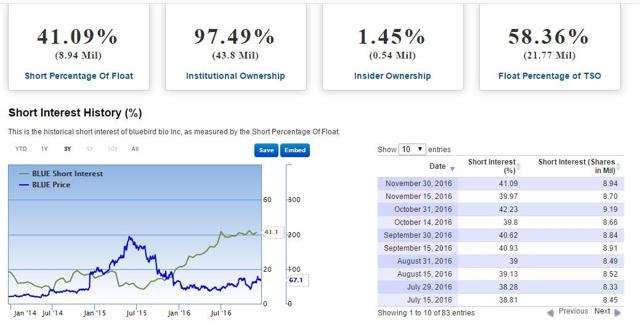 Secondary Offering: December 6, 2016, - bluebird announced the pricing of an underwritten public offering of 3,289,473 shares of its common stock at a public offering price of $76.00 per share, before underwriting discounts. In addition, bluebird granted the underwriters a 30-day option to purchase up to an additional 493,420 shares of common stock. All of the shares in the offering are to be sold by bluebird bio.
Sentiment:
1. Analysts
Nasdaq reports analysts mostly hold strong buy recommendations
Yahoo Finance reports further variables
Analyst summary from the Street.com

BLUE Rating Summary
BLUE Price Target Summary
Article of December 10th summarizes individual recommendations
2. Institutions/Hedge Funds:
Yahoo Finance Holders Summary
Nasdaq updates its data every six months

Graphic Source: GuruFocus
3. Retail:
StockTwits records a following of 5,204 watchers. Sentiment is bullish as below, and on a contrarian basis, could be a warning of developing weakness.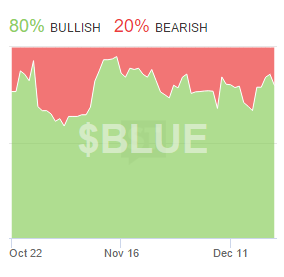 Chart - Technical Analysis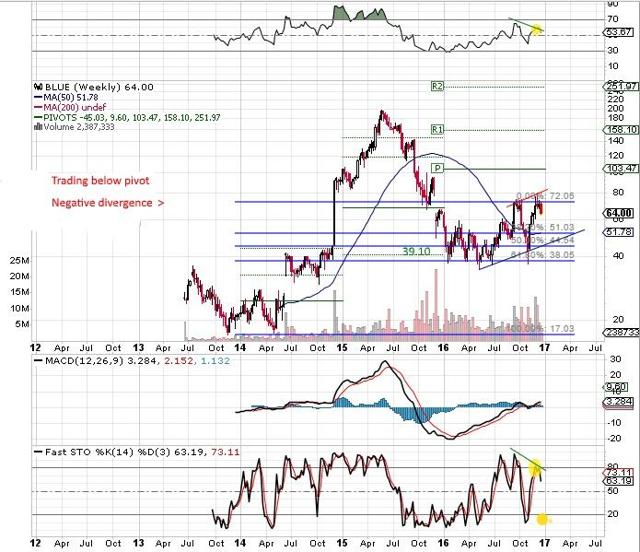 On a longer-term weekly level, BLUE looks weak, easing away from an overbought oscillator position. There are also rising prices with increased selling volume apparent from the RSI oscillator at the top, and the fast stochastic below, (negative divergence). Trading is below the long-term pivot, but maintaining and building 'higher lows' from the bottoms built in 2016.
The rising trend line created from those lows delivers a potential bullish reversal point further up the same trend line, (once the oscillators develop into a more oversold position) while another less bullish one arises from horizontal support (illustrated green) at about $39 maybe $40. (We should note that Cantor Fitzgerald analysts hold a $37.00 sell-side target, while others are more bullish). Further downside to the current level is certainly achievable with the recently announced secondary offering and expected dilution.
Summary
There are risks associated with investing in this technology - and any increasing FDA control of safety could add to the cost of R&D or possibly just add to the testing time line. However, as reported so far and for data available to date, safety concerns appear to be low.
There are also risks associated with the company's additional funding, and its supporting industry partners for technology, and so stock dilution, in which case the technical chart provides some assistance with a possible entry point, (for those not participating in the current stock offering), although the company may still expand stock offerings and dilution in the future.
You will note from the chart above that the stock price continued to trend sideways with occasional weakness after the oscillators pointed to an absolute low and reversal, price weakness combined with increased buying is 'positive divergence'. To reduce risk, the cross of the black ADX line over the DMI (MACD chart) points to an important juncture when combined with positive daily candlestick patterns.
Disclosure: I/we have no positions in any stocks mentioned, and no plans to initiate any positions within the next 72 hours.
I wrote this article myself, and it expresses my own opinions. I am not receiving compensation for it (other than from Seeking Alpha). I have no business relationship with any company whose stock is mentioned in this article.