Valeant (NYSE:VRX) will not be able to pay down its debts without selling assets. And the drugs in its near-term pipeline will be unable to negate the reduced EBITDA resulting from the loss of several patent exclusivities in 2017.
I reiterate my position on Brodaludab. Valeant overpaid for the drug; it is unsafe, and its cash flow will not defray the costs of bringing it to market for at least eight quarters. Brodalumab is competing in a crowded field and will most likely have a black box warning due to its risk of suicide and suicidal ideation.
It's Not Joe Papa's Fault.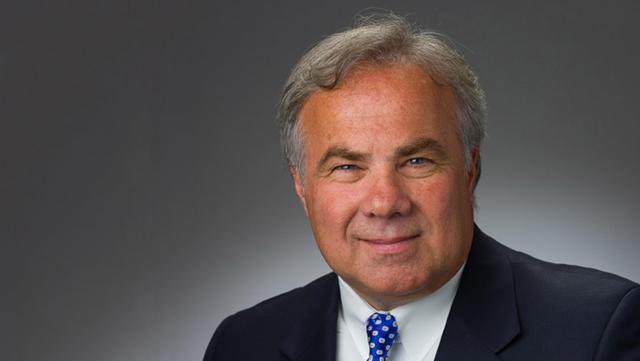 Source: Investors.com
In Joe Papa's interview at the BMO Healthcare Conference he mentioned headline risk as one of the biggest challenges facing Valeant. Specifically, he mentioned writers constantly bashing the stock in search of 'clicks.' This sounds suspiciously like Seeking Alpha.
Seeing as my primary activity on Seeking Alpha is to cover Valeant, I decided to look at my behavior and ask myself if I have been fair to Joe Papa and the new management team at Valeant.
The answer to this question is no, especially in regards to my article "Joe Papa: Problem or Solution."
The substantial decline in Valeant's stock price over the past seven months is not Joe Papa's fault, and it probably would have occurred no matter who was running the company.
What is the problem with Valeant?
Valeant is still suffering from legacy issues stemming from a business model that is fundamentally broken. The company's pipeline will not save it and may end up doing more harm than good in regards to short term solvency,
Valeant acquired assets like Addyi and Brodalumab under two assumptions that no longer are true.
1. Valeant assumed It would be able to raise prices exponentially on the drugs.
2. Valeant assumed it would be able to improve price elasticity with Philidor.
Now that Valeant's relationship with Philidor is over, and regulatory scrutiny prevents the company from raising prices substantially, the value of its acquisitions are worth dramatically less than what was paid for them.
In the case of Brodalumab and Addyi, I believe they are worth less (in the short-term) than what it would cost to advertise them and bring them to market.
$300 million in Brodalumab sales, as Starfish Investing suggested, is impossible. Joe Papa himself seemed to indicate that the drug would receive a black box warning based on its suicide link.
Doctors and patients would have to be educated on Brodalumab's risks, and since the risk of depression and suicide is already elevated in plaque psoriasis patients, doctors are unlikely to choose this drug when safer drugs like Stelara exist.
Also, Brodalumab has a financial consideration that makes it a further disaster for Valeant. Quote from ir.valeant.com September 1st, 2015:
"Under the terms of the agreement, Valeant will make an upfront payment to AstraZeneca of $100 million, as well as additional pre-launch milestones of up to $170 million and further sales-related milestone payments of up to $175 million following launch. After approval, AstraZeneca and Valeant will share profits."
Just like with Addyi, Valeant got ripped off. Seeing as Brodalumab sales will probably be unable to top $170 million in EBITDA for least eight quarters (cumulative), Valeant will most likely lose money on this drug - putting further strain on its solvency in 2017.
Conclusion
The problem with Valeant is not Joe Papa, and I would like to retract any such insinuations in my previous article. Valeant suffers from legacy issues. I don't believe any CEO, good or bad, will be able to prevent bankruptcy without selling assets or increasing prices to a ludicrous degree.
Brodalumab, far from being Valeant's savior, will cost more cash than it will generate for 4-10 quarters after its approval due to milestone payments to AstraZeneca.
Valeant's pipeline is weak, and the drugs within it were bought based on the assumption that Valeant would be able to price gouge with them through the now defunct Philidor. Without Philidor, many of these assets are worth less than what it would cost to develop and market them in the near-term.
In light of all these challenges, a Valeant bankruptcy is still on the table if assets are not sold.
Disclosure: I/we have no positions in any stocks mentioned, and no plans to initiate any positions within the next 72 hours.
I wrote this article myself, and it expresses my own opinions. I am not receiving compensation for it (other than from Seeking Alpha). I have no business relationship with any company whose stock is mentioned in this article.