Craft Brew Alliance (NASDAQ:BREW) is the sixth largest craft brewing company that started out as a merger between Redhook Brewery and Widmer Brothers Brewing in 2008. Since its inception, the company has acquired several major breweries across the United States. In addition to the brewing side of its business, the company operates several pub restaurants where brewers can test out some of their newest batches of beer before going into full production. Despite the positive sentiment in recent years, I believe that the company has limited long-term growth potential due to the nature of the craft brewery industry and the competition from both smaller craft breweries and larger, multinational brewing companies.
The craft brewing industry has exploded in the past few years. It has experienced an 8% compound growth rate since 2011 and the number of craft breweries in the United States reached over 4200 in 2015 (compared to around 200 in the mid-90s). Despite the overall decrease in shipment in the beer industry, craft breweries have experienced an increase in shipment by 13% in the same time period. It is no surprise that large brewing companies such as AB Inbev (NYSE:BUD) and Molson Coors (NYSE:TAP) are trying to get in on the action by buying up craft breweries and adding them to their own inventories of beer.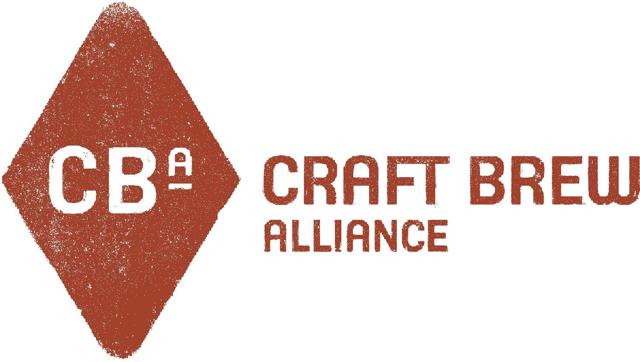 Source: brewbound.com
The Positives
Initially, the company looks like a sound investment. The company won 3 medals at this year's Great American Beer Festival (compared to just one in 2015) and recently acquired a 24.5% stake in Wynwood Brewing in Miami to help expand its market share within Florida. In addition, significant capital has been reinvested into its existing breweries to expand capacity and the company has partnered up with companies like Costco, Buffalo Wild Wings, and Safeway to create more distribution channels.
One of the biggest news for the company in 3Q16 were the contract extensions and amendment with Annhauser-Busch, a subsidiary of AB InBev. CBA was able to extend its distribution contract to December 31, 2028 and maintain its $0.25 per case margin fee structure. Instead of the planned increase in the margin fee structure to $0.75 on January 1, 2019, CBA will be required to reinvest $0.25 per case in sales and marketing efforts for its products starting on that date. Furthermore, AB will become the sole distributor of CBA's products in foreign markets and gain the right to brew, bottle and package their mutually agreed products.
The Negatives
With so many good news, why is CBA a questionable investment? The biggest factor is the growing craft beer industry. As the industry grows and price of ingredients decreases, breweries will be able to reduce their cost of production. However, it also means more entrants into the market, creating an even more competitive environment. In the craft brew industry, bigger isn't always better. There's been a general trend for smaller breweries to fend off acquisition efforts from larger breweries and craft beer consumers favor microbreweries over their large conglomerate counterparts. Sure, benefits may come in the form of top supply chains and logistics, but partnership deals enable smaller companies to take advantage of the system that's already in place.
Another problem is the company's appeal to consumers. As mentioned in CBA's 10K, the three current consumer trends in the craft beer industry are local relevance, environmental sustainability, and innovative products/flavors. Environmental sustainability and innovation usually follow as breweries grow in size, but that doesn't always lead to favorable attention. As mentioned earlier, the growing size causes the company to lose its appeal as a "local craft brewery." Oftentimes, rather than traditional marketing and advertisement efforts, small craft breweries sponsor and participate in local events in order to gain exposure and popularity among locals.
Furthermore, there aren't many driving factors when it comes to selecting a beer to drink. If you've ever been to a store that specializes in beer, you'll know that there is an endless selection of beers to try out. Most consumers will continue drinking the beer they like or try out a new beer by recommendations through word of mouth (whether it be from friends, the internet, or store staff). More investment into marketing the products may help, but retaining brand loyalty among consumers is a key to success.
It's hard to categorize a company like CBA, since it's much larger than a typical microbrewery, but hasn't achieved the size and purchasing power of larger breweries like AB InBev and Coors. Nonetheless, CBA continues to experience pressure from both sides of the spectrum.
Disappointing 3rd Quarter
The company experienced stagnant growth in the 3rd quarter of 2016 and sales to AB for the 9 month period ending on September 30th decreased YOY due to a decrease in domestic shipment. The company posted 3Q16 revenue of only $55.2 million, missing estimates by $3.89 million, and gross margins continue to decrease YOY. In addition, half of the production workforce at its Woodinville brewery had to be laid off and most of the company's breweries, with the exception of Kona Brewing, have been underperforming. The greatest driving factor for this year's growth was CBA's contract brewing agreement with other breweries.
Conclusion
Craft Brew Alliance continues to expand in North America through contracts with AB InBev and smaller local breweries. Rather than relying on organic growth through new products that attract more customers, Craft Brew Alliance is betting on the growth of its established line of beers through increased market presence. I could see the possibility of the company posting better 4Q16 numbers, but the long-term outlook is grim. Unless you are betting on an acquisition by bigger companies, I would avoid this stock and other companies that rely heavily on the craft beer industry.
Disclosure: I/we have no positions in any stocks mentioned, and no plans to initiate any positions within the next 72 hours. I wrote this article myself, and it expresses my own opinions. I am not receiving compensation for it (other than from Seeking Alpha). I have no business relationship with any company whose stock is mentioned in this article.