"When CEOs or investment bankers tout pre-depreciation figures such as EBITDA as a valuation guide, watch their noses lengthen while they speak." - Warren Buffett
In my last article in September, I highlighted some industries - REITs, utilities, and consumer staples that I believed were overvalued and due for a correction. We pinpointed several stocks to make the case. Now after a substantial drop for many REITs, we're circling back around to see if valuations have reached more attractive levels.
Analyzing several companies in the same sector but across varying industries often provides a clearer sense about valuation comparison. Included in the four REITs below are one apartment REIT, one technology data center REIT, and two senior care REITs - one with skilled nursing homes with a large percentage of government pay risk, and the other a REIT with assisted living and independent living private pay facilities. Even though these companies are all structured as REITs, their individual fundamental drivers could not be more different.
Mid-America Apartment Communities, Inc. (NYSE:MAA)
Sell
MAA is a real estate investment trust (REIT) that focuses primarily on the acquisition, development, redevelopment and management of multifamily homes throughout the Southeast and Southwest regions of the United States. As of December 1, 2016, MAA owned or had ownership interest in 101,207 apartment homes, including communities currently in development.
Positive Drivers: The company has strong experienced management and a sound philosophy towards upgrading its apartment holdings. Management actively buys and sells to upgrade the portfolio of holdings and has had some profitable sales over the past couple years, which have added value for shareholders. The company focuses on two of the best growth regions of the country, the Southeast and Southwest. MAA has good dividend coverage and is yielding 3.56%.
Threats: I believe the apartment construction category is starting to get "long in the tooth" after years of expansion. The market still believes there is room to grow and this optimism shows in the price of the stock, yet rent growth is starting to slow. There are projected to be around 600,000 units to be completed in the U.S. during the next 18 months. This far exceeds the previous couple of years' pace. Supply could catch up with demand quickly.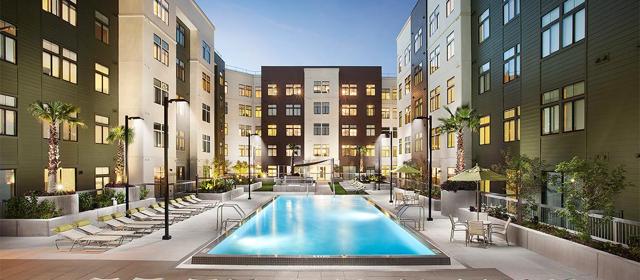 Valuation
Kudos to MAA management for providing very valuable Funds Available for Distribution ("FAD") and Core Adjusted Funds from Operations ("FFO") numbers in its earnings reports. FAD is an accurate reflection of free cash flow and a good way to value the company as opposed to typical capital expenditure, excluding FFO number that most REITs provide. The Core Adjusted FFO number the company provides excludes redevelopment capital expenditures ("Capex") but deducts recurring Capex. It's up to you to decide whether redevelopment of apartment complexes should be included in how to derive the true cash flows of the company. I think we can agree that it is a necessary part of the business. Since some of the benefits of redevelopment are included in the calculation by way of growth in rental revenue and net income, I choose to deduct most of this capex from my cash flow valuation calculation.
FAD will be around $334M for the year. With the stock at $7.2B market cap, that puts it trading at 21X FAD for a 4.77X free cash flow earnings yield. If we use the company's provided Core FFO, which deducts only recurring capital expenditures, we calculate $412M annualized or 17X Core FFO.
The growth rate of the company is best found in revenue and continuing operations. As of the end of Q3, YoY revenue growth was 3.7% with 10% increase in income from continuing operations. Using the 10% growth number puts MAA trading at ~twice its growth rate. Peter Lynch often warned in his books One Up on Wall Street and Beating the Street that a company trading for twice its growth rate or more is not an attractive value scenario.
Based on another valuation metric, the Price/Tangible Book Ratio of 2.4X is not cheap. But I like to add back accumulated depreciation to certain REITs since the apartments are likely worth as much today as when they were purchased with all that capital spending on them. So, we get $7.2B in Market Cap/$4.6B in Shareholders' equity plus accumulated depreciation = 1.54X the replacement value of the assets. The stock is neither expensive nor cheap by that metric.
Balance Sheet Strength
MAA has a strong balance sheet with a Debt/Real Assets (Real estate + accumulated depreciation) ratio of 35%. This is conservative among REITs. The Net Debt (Debt - Cash)/Adjusted EBITDA ratio is less compelling but not bad at 5.6X. The net debt to EBITDA ratio is a leverage ratio that shows how many years it hypothetically would take for a company to pay back its debt if the net debt and EBITDA are held constant and all earnings went to pay off debt. So in MAA's case, that would be 5.6 years.
Summary
MAA management has been perceptive in taking profits by selling some of its holdings. My thoughts are that if the company is taking profits in some of its apartment complex holdings, maybe it's also time to take profits in the stock. Although this stock is not valued well enough for me to purchase it, I am impressed by the management and strategy and will keep it on my radar.
Following is a quote from RENTCafé about apartment construction reaching a 10-year high.
"The rental market is firing on all cylinders, with over 1,400 large-scale projects under construction in the country's biggest metros, our recent survey on the US apartment market shows. In the largest construction boom we've seen over the last decade, approx. 320,000 new apartments in 50+ unit buildings alone are expected to hit the market this year. That's a whopping 50% increase from 2015 when approx. 200,000 units came online - and the highest point in five years of relentless inventory growth. While apartment construction was rather tame in the aftermath of the Great Recession, 2012 saw rental markets across the country shooting up again - prompted by an ever-growing renter pool as well as vigorous job growth - with completions reaching a peak in 2015 and then an all-time high in 2016."
CoreSite Realty Corporation (NYSE:COR)
Sell
CoreSite offers cloud-enabled, network-rich high-performance data center campuses. Across 17 operating data centers in eight key North American markets, the company leases space to enterprises through multiple sub-verticals such as financial, healthcare, education, government, manufacturing, and professional services.
Positive Drivers: The company's growth numbers are impressive, but are based on huge capital expenditure deployment. Reported third quarter funds from operations ("FFO") of $0.90 per diluted share and unit, representing 21.6% growth year over year. The company raised the dividend 50.9% to $3.20 per share. Perception of big demand and a long runway in the high-performance data center space. The company has increased the occupancy rate of its data centers to 87.6%.
Threats: In my opinion, the company's earnings releases are sorely lacking in information. I explain below. The company's shares are expensive when deducting non-controlling shareholder interests and including some obvious capital expenditures. The data center space requires large ongoing capital expenditure infusions to keep current on necessary technological enhancements. The company had negative free cash flow of $130M in the first nine months of 2016. Short-term and long-term interest rate increases are a headwind for a variety of reasons, including funding future capital expenditure growth capital as well as refinancing debt.
Problems with CoreSite's Reported NI and FFO calculations
First off, we, as common shareholders, do not care about how much money the company is earning for its operating partners. We care about our share of the profits. The company's FFO calculation includes the NI figure for both common shareholders and operating partners. Operating partners own a significant 29.3% of the shares, so we need to back out the operating partners' share before proceeding with the calculation. Next, the FFO calculation adds back all of the depreciation from assets, but does not deduct any capital expenditures. This is standard in FFO calculations and is why FFO is a poor number to use in a company-to-company comparison. There is no Adjusted FFO nor Funds Available for Distribution calculation included with CoreSite's earnings release information - very poor form. Nor is there a cash flow statement to provide insight on Capex. As we attempt to derive an applicable multiple of earnings or cash flow for the company, we need to deduct at least those capital expenditures that are recurring. This information is listed on the 10-Q and 10-K SEC filings. This is necessary because obviously, the company incurs a real expense to keep the buildings updated.
In 2014 and 2015, the company had $21M and $24M, respectively in non-new revenue-generating capital expenditures. For the first nine months of 2016, non-new revenue-generating Capex was $17M. So, we see a recurring theme of what the true maintenance cost is. I wonder if some of the new revenue-producing Capex is also not related to keeping the buildings up to date with the latest in technology. For example, the company includes power and cooling system upgrades in the new revenue-generating category. I think of updating power and cooling systems as essential, and therefore, not growth Capex. The company's 2015 10-K sheds some light on this area as a key risk consideration as follows:
"Additionally, our data center infrastructure could become obsolete as a result of the development of new technology that requires levels of power and cooling that our facilities are not designed to provide. Our power and cooling systems are also difficult and expensive to upgrade. Accordingly, we may not be able to efficiently upgrade or change these systems to meet new demands without incurring significant costs that we may not be able to pass on to our customers. The obsolescence of our power and cooling systems would have a material adverse effect on our business."
Based on this comment, do you believe all of the Capex spending to update these systems should be excluded when deriving free cash flow? I do not. Constant technological advancements create the need to update and make this a less desirable business. CoreSite's leases are not triple net, so tenants are not responsible for upgrades.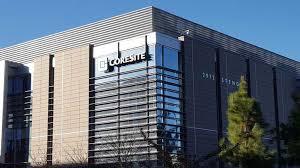 Valuation
Using an averaged recurring Capex of $22.5M, for 2016, I calculate an estimated Adjusted FFO of $107M. The company currently has a market cap of around $2.6B, so that gives us a multiple of 24X my Adjusted FFO estimate after deducting a recurring Capex amount and including only the net income attributable to common shareholders. That's a 4.1% owners earnings yield and that's not enough of a risk premium for a stock in a fast-changing technology industry. The dividend yield is 4.2%, so CoreSite is just covering its dividend according to my adjusted FFO figure.
I would go further and believe that much of the money spent on cooling systems should be included with recurring capital expenditures. If we take half of capital expenditures averaged over the past two years, that's $153M for just nine months. That would put CoreSite at a negative free cash flow rate. In Funds Available for Distribution, there are negative Funds Available for Distribution and no distribution coverage. The dividend must currently be paid from share issuance or debt. The cost of that growth capital just got more expensive with interest rate hikes.
Lastly, the current Price/Tangible Book of 4.4X and Price/Tangible Book Value Common Shareholders of 6.2X are very expensive.
Balance Sheet Strength
My Net Debt/Adjusted EBITDA (common shareholders) estimate for the year comes to 3.7X - which is low. I calculate a Debt/Real Assets ratio of 36%, which is also low. The balance sheet appears to be in very good shape as long as the value of the properties is as stated. As stated above, it may take much more capital to keep these properties updated.
Summary
As long as the market continues to rally, I believe CoreSite's shares will do well due to the stated growth rate. But the company's earnings reporting is insufficient and shares are expensive by my calculations, especially considering its negative free cash flow. In a correction or downturn, when folks stop and take a closer look under the hood, I believe they will discover the engine to be in constant need of repair.
Care Capital Properties, Inc. (CCP)
Buy
Care Capital Properties is a REIT with more than 340 properties, primarily skilled nursing facilities (SNFs) for senior citizens. The company maintains relationships with over 38 operators that pay to rent the facilities. The company actively buys and sells facilities in order to strengthen the portfolio in collaboration with its operators.
Positive Drivers: The regulatory environment could get a welcome break which would help operator costs. Senior nursing facility demand is expected to rise with increased insured population and demographic tailwinds. However, since 2008, SNF supply is down slightly due to limits on new nursing home construction as construction moratoriums restrict new facility supply. Valuations for CCP are very compelling. Debt restructuring earlier in the year to longer-term fixed rate debt and a stretched out debt maturity schedule is timely given the rise in interest rates. The 9%+ dividend has good coverage. Lastly, the company has an experienced management team.
Threats: Recently, one of CCP's largest operators requested rent concessions to the current agreement. CCP expects operating margin challenges for operators due to increased labor costs and regulation. This is a major factor that has been weighing on the share price along with general uncertainty in the healthcare space. Another drag on the stock is large facility impairment charges in 2015 and again, this year ($18M). This is an issue to watch closely going forward.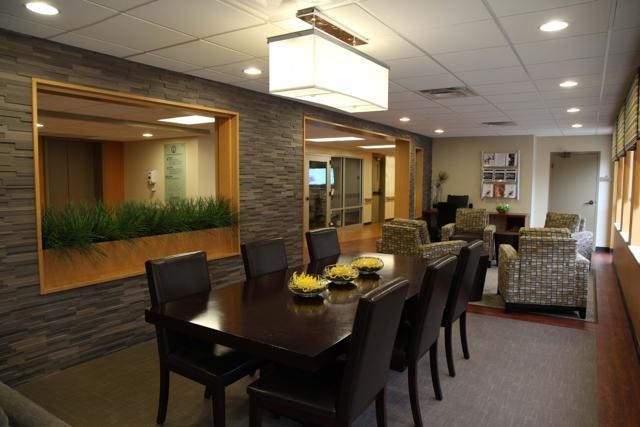 Valuation
Price/Tangible Book of 2X but only 1.2X when adding back accumulated depreciation. We like to look at that as the replacement cost since it's doubtful these retirement facilities have really declined in value. $180M is my revised and normalized funds from operations (FFO) for nine months or $240M estimated for the year. That puts the company trading at around 8.6X estimated free cash flow or 11.7% owner's earnings. There are not many places in the U.S. market today that you can find an 11% owners earnings yield. My calculation includes deducting $11M in recurring Capex, which excludes new development project Capex. I added back debt restructuring charges as a one-off.
The rent-reduction request from an operator and impairment charges from the last two years are definite risks to keep a close eye on. However, at a 9%+ dividend yield with good coverage, I'm being paid well to take that risk.
Balance Sheet Strength
Net Debt/Adjusted EBITDA estimate for the year comes to 4.8X - which I think is manageable. The company reduced debt by more than $80M over the last year. I calculate a Debt/Real Assets ratio of 47%, which is reasonable for a REIT. As mentioned above, most all of the debt has been refinanced to fixed rate, which is very positive.
New Senior Investment Group, Inc. (NYSE:SNR)
Hold
New Senior is a REIT primarily focused on investing in private pay senior housing properties both assisted living (AL) and independent living (IL). As of September 30, 2016, New Senior owned a diversified portfolio of 154, primarily private-pay senior housing properties located across 37 states.
The company is truly just an investment manager in these facilities and does not manage them.
Positive Drivers: SNR's target market of age 70+ seniors is the fastest growing part of the U.S. population. The company has an attractive valuation, especially from a Price/Replacement Value standpoint. The higher margin independent living facility portion of the portfolio is a bright spot. And SNR caters to the private pay market and therefore, does not have government pay risk.
Threats: SNR has high debt ratios and rises in interest rates are very negative for this stock. Variable rate debt will see immediate increases while fixed rate debt will be refinanced at higher rates in the future. SNR's properties are externally managed by Newcastle (NCT) at a 1.5% per annum fee of gross equity. Not only is this extra fee negative, but conflicts of interest can arise from outside managers. There is increased competition in the assisted living facility space, which is just under 40% of SNR's portfolio and pressure for incentives.
Other drivers: The company is focused on growing the IL portion of its holdings as the AL portion has lower margins and more competition. It recently acquired 28 IL properties that will provide some operating leverage, but increase debt.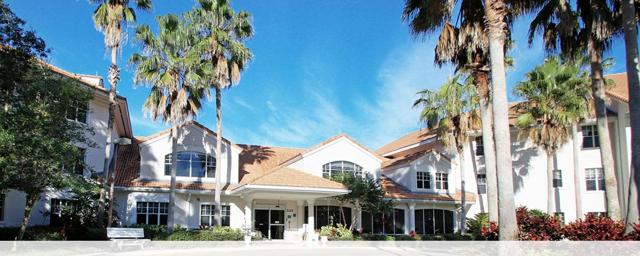 Valuation
SNR currently trades for an attractive 1.15X Replacement Value, which I calculate as $830M Market Cap/$603M equity - Intangibles $321M + Accumulated Depreciation and Amortization $439M = $721M. This is close to the 1.25X Price/Book value. If you consider a couple of recent profitable sales SNR made, you could easily believe the real estate assets are worth a good bit more than what they are booked for on the balance sheet.
On a free cash flow basis, from the company's third quarter 10-Q filing, there is $62M in free cash flow generated. This is taken from a simple calculation of NI + Depreciation - Capital Expenditures. Annualized, that's ~82.6M. That puts the stock trading at exactly 10X free cash flow, which is also attractive.
Balance Sheet Strength
After adding back depreciation, I calculate a 77% debt/real assets ratio, which is higher than I like and much higher than the other REITs referenced in this article. I calculate a Net debt/EBITDA leverage ratio of 7.3X, also high. SNR's variable rate debt is around 47% of the total and is based on one and three-month LIBOR rates. The fixed portion will have to refinance its debt and at higher rates in the future.
Summary
While the dividend is attractive, it represents 100% of free cash flow generation, so future acquisitions will have to be financed from stock issuance, debt or sales of properties. 10% free cash flow generation is attractive, but the company's debt levels, size, and exterior management are major concerns. If you believe the value of the company's properties will increase substantially in the future, it may be a buy.
Note: Images and charts from company presentations
Additional Disclosure: If you have gained some valuable insights from this article and would like notice when I write others, please click the "follow" button at the top of the page. The opinions expressed in this article are my own. Please do your own due diligence and consult with a financial advisor before making any investment decisions. The author's opinions expressed in this article address only limited aspects of the companies mentioned, and are not a substitute for comprehensive analysis. Please excuse any grammatical errors in this article.
Disclosure: I am/we are long CCP.
I wrote this article myself, and it expresses my own opinions. I am not receiving compensation for it (other than from Seeking Alpha). I have no business relationship with any company whose stock is mentioned in this article.