Now the situation on the AUD/USD looks very technical on a monthly time frame. We have drawn an ascending demand line starting 9-03-01, tagging '08 low, as well as slicing through congestion in '15 to present date. FOMC Hawkish dot plot in recent years has crushed the Australian dollar. In early '16, the FED reversed course enabling the currency to counter trend. This has quickly faded in the 2h16 as the Fed raised rates inducing an extension in the dollar shortage >103. Nevertheless, the FED has added a more hawkish tone for '17 time-period which dims the currency's outlook. Downside break of the major demand line (labeled in red) increases the probability of a liquidation unless the FED reverses course.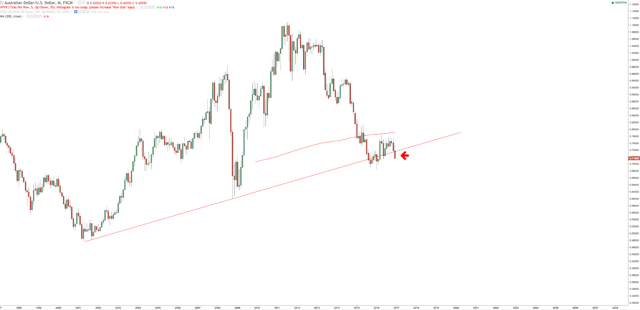 Downside projections include a -1200bps liquidation to the .764-Fib or .62 handle.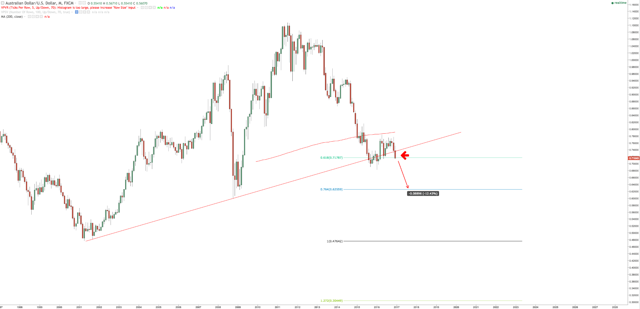 Disclosure: I/we have no positions in any stocks mentioned, and no plans to initiate any positions within the next 72 hours.
I wrote this article myself, and it expresses my own opinions. I am not receiving compensation for it (other than from Seeking Alpha). I have no business relationship with any company whose stock is mentioned in this article.