...He's making a list, he's checking it twice

He's gonna find out whose naughty or nice

Santa Claus is coming to town...

...He sees you when you're sleeping

He knows when you're awake

He knows if you've been bad or good

You'd better be good for goodness sake...

- Excerpt from Santa Claus is Coming to Town
It's that time of year again. For more than a month, Sirius XM Holdings (NASDAQ:SIRI) has been playing holiday music on nine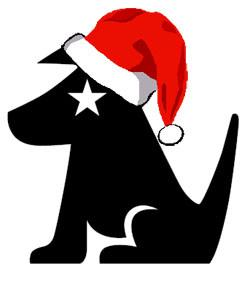 different channels. I would guess Bruce Springsteen's version of Santa Claus Is Coming To Town has been getting its share of air time.
Do you know what hasn't been available from Sirius? Howard Stern - or anyone else - on video. Earlier this year, Sirius CEO Jim Meyer was quite excited about the video offering, and probably still is.
The new agreement also provides for Sirius XM to offer Howard Stern Video. We are working closely with Howard and his team in this area, and we will announce firm plans later this year....

...Obviously, the creative experience for how this will be presented to customers will be curated and controlled by Howard. And we're in the process of working with him to make sure his vision is exactly what we want. But you'll hear from us this year, that's for sure on this one. And again, I want to tell you, I'm really excited about this. This was kind of when we did the Howard Stern agreement. I couldn't be more pleased with where we are. And when Howard and his agent approached me this summer about - I actually approached them first and then when they came back and engaged on video, I'm really excited about that part and we'll have more to say later.
In mid-year, the company was still talking about announcing more about video and Howard Stern in 2016. CFO David Frear talked about this at an analyst conference in early June:
You know that we are still working with Howard and his team on exactly what kind of product that Howard wants to bring to market. We would expect to get through that over the course of the next few months, we are busily working away at the technology platform that [indiscernible], but once we've nailed down the product definition with Howard, then we will have a lot of discussion about it later in the year.
While there may have been a lot of discussion over the course of the year, not much else has been revealed. It's a topic that won't go away, and there appears to be much less progress than anticipated. During the Q3 conference call, Meyer was again asked a question about Stern and video:
Number one, we don't have that date lined up yet. We are deep into it and I think I mentioned, Jessica, at your conference that we've signed a strategic agreement with a company called Whalerock that's working with us to both architect and help us plot out not just what we want to launch short-term but where we might want to be mid-term and long-term using video to enhance our service. We're also getting that in a position where we can begin to have more conversations with Howard himself and clearly we will launch our video service with Howard. There is no question there. I hope I have more to say about this in the next couple months, but you should assume it's sometime next year.
The company hasn't produced much better results with its Connected Vehicle Services ("CVS") which still shows minimal revenues, and has renamed SXM17 to 360L. There was also some good news for Sirius investors. My contacts at the company managed to obtain this important Sirius memo written by Meyer that provides a look at 2016:
Start of Letter
December 23, 2016
Mr. S. Claus
North Pole
Dear Santa,
Let me begin by thanking you for giving all of us a fine year as far as growth in subscribers, revenue, Adjusted EBITDA and free cash flow, all of which will exceed the targets we gave to analysts. You actually gave me a bit of a bonus since the share price set new post merger highs. That peak of $4.65 was sweet, but was it really necessary to scare me with the $3.29 low back in February? Still, since we are up about 10% for the year, I'm happy.
Now, if you could just get my boss, Mr. Maffei, to stop talking about us buying Pandora (NYSE:P), I would be much happier. It's not so much about me, but it seems every time he opens his mouth something bad happens to the stock. How could he do this to all those shareholders that bought our stock? Shouldn't we both want the investors in Sirius to be happy at Christmas? Perhaps you should mark Mr. Maffei as "bad" or "naughty" on that Christmas list of yours.
And, speaking of your bad and naughty list, put Howard Stern at the top. It's been a year since we gave him that great contract, and I still haven't got a clue about when he will deliver video to our subscribers. Again, this isn't about me, but all those fanatics that listen to his show must be sad because they don't get to see him. Even the analysts that make a living writing about our company could get in trouble if they planned on a higher stock price because of a video offering. Howard - and I want you to know that he's never been better and I really love the guy - should get a lump of coal because of the way he disappointed his listeners, the investors and the analysts.
Back to the share price. Hopefully all those ingrates at Seeking Alpha who said they were going to sell if it ever got back to $4.18 remembered to sell. Now that it has been above that price for almost two months, will you please keep it there? That might stop some of the incessant complaining by a lot of folks at Seeking Alpha and shut up that guy Crunching Numbers once and for all.
And while I'm writing about Seeking Alpha... Are you ever going to give that gift of inspiration to Stephen Faulkner? I asked you for this one last year, but nothing happened. Are you mad at me, or did you simply forget? I know you're very busy, but Stephen was the one guy that was always writing something positive about my company and the share price. He even had all these great charts showing everyone that it was a good time to buy the stock. Now all he does is write comments here and there and saying "No dividend."
I won't deny that I always felt a bit better after reading his articles, and I'm sure many other investors felt better too. Don't you see that these are gifts I'm asking you to give to others so that they can have some peace and joy this season? Many of the readers at Seeking Alpha miss his articles, and he could use the extra few extra bucks to buy the broken Christmas candy from the outlet store near him.
At the other end of the spectrum there's that guy I mentioned above, Crunching Numbers. Last year I told you about him. He ruins everything! I asked you to give him writer's block. You remember, don't you? In case you forgot, here's what I told you last year:
He won't even show his face or tell me his name, and he hides behind a picture of a turkey vulture. He says he owns shares, but he keeps telling everyone about all these things that are going on at my company that concern him. He's just an old worry wart, and I think he is short. He's such a downer, especially this time of year.
Why are you still letting him rant about all things I'm trying to keep quiet, like the slow pace of CVS revenues, or falling conversion rates or millions of cancellations or changes churn rate calculations or lawsuits by those Turtles. Not only did you ignore that wish, but you gave him the opportunity to write more articles about the lawsuits against me. I didn't even do anything wrong! I just played a bunch of "oldies" so some of my senior citizen subscribers could smile and remember the good times from their youth.
I think you must be mad at me for some reason. When I asked you to make the lawsuits go away to make my shareholders happy, I wound up paying $210 million and now it looks like I may have to pay close to another $100 million. It wasn't quite what I had in mind. Maybe you decided to help the Turtles because they are a bunch of old guys like you. But that's not fair because I'm an old guy too. Is this what I get for trying to make folks happy?
Once again you forgot to send me the instructions about how to make the connected vehicle services division grow faster. Crunching Numbers keeps pointing out how slowly it's growing, and is really annoying me. Can't you get him to stop? It doesn't help that you let my boss, Mr. Maffei, make this comment in January:
I think we made great traction in building partnerships and good traction in building a platform and we have no business model yet for how we're going to get paid, or what it will ultimately mean.
I tell everyone this is a marathon. That it's a march, not a sprint. Look Santa, we both know that those OEMs are going to love the product, right? I'm telling you, everyone will be thrilled when it finally starts generating revenue. The shareholders, the OEMs, the subscribers and the drivers of vehicles made safer by CVS - all of them will be happy. Well, maybe not that Crunching Numbers guy, but as I already told you, he deserves coal in his stocking.
And speaking of instructions, what am I supposed to do when we get the video offering from Howard? Back Seat TV was a failure. People keep saying how video will be a new revenue stream and Howard let me put rights to it in his contract... But let's face it - I'm an automobile focused radio guy. What do I know about video?
I don't want you to think that I'm shouting or pouting or crying. I appreciate you giving us some indirect help by having people continue buying lots of new cars this year and for keeping the price of gas to levels not seen in more than a decade. That will allow folks to spend more time in their cars at less cost... plus they'll have more money in their pockets to pay for the service and become subscribers. We both know that if they are subscribing to all that wonderful content, they'll be happier.
And, if it's not too much trouble, could you have those OPEC guys cheat on their production? Most of them don't believe in you, and if they cheat, gas prices will stay low. That way people will have more money to pay for their Sirius subscriptions and listen to songs about you. And, of course, if they're happy and subscribing, the shareholders will also be happy and my bosses will be happy. Good stuff, right? We get to spread peace and joy.
You can see that very little of this is for us. I'm just trying to make investors happy. I tell you, I want to help spread happiness and joy to those that like listening to commercial free music while driving safer vehicles. And if I can make them happy, well, that's enough of a gift for me.
Thanking you in advance,
Jim Meyer,
CEO, Sirius XM
P.S. I don't know why my secretary keeps asking why I never wear that tie she thinks you gave to me, something about a dog wearing a hat just like the one you wear. She refuses to believe that you forgot to put it in my stocking. Maybe I should thank you since I hate wearing ties, even when I give interviews on television.
P.P.S. Please don't send me any more gifts that will cost my company and shareholders $100 million.
End of Letter
I doubt Meyer believes in Santa. There's as much chance of that as there is that he cares about what I write on Seeking Alpha. In fact, he probably doesn't care too much about what anyone thinks other than Greg Maffei, the chairman at Sirius and the CEO at Liberty Media (LMCA) (NASDAQ:LSXMA), or John Malone, Liberty Media's chairman. With Liberty owning two thirds of the stock in Sirius, the only ones that really matter are Maffei and Malone, especially Malone since he controls close to half the votes at Liberty.
For long investors, the only thing that matters is whether the Sirius share price increases. In that regard, if the history of the past few years is any indication, we are only a couple of weeks away from knowing the preliminary subscriber figures and 2017 guidance for net subscriber additions, revenue, Adjusted EBITDA and free cash flow. The latter three guidance figures should all be record figures.
Now, if only the CVS business finally shows some decent growth, or the company manages to put out a video offering that drives incremental revenue, or... In the meantime, a Merry Christmas or a Happy Chanukah, which both begin Saturday evening, or a Happy Kwanzaa to those that celebrate those events. And for Seinfeld fans, a Happy Festivus for the rest of us.
Disclosure: I am/we are long SIRI.
I wrote this article myself, and it expresses my own opinions. I am not receiving compensation for it (other than from Seeking Alpha). I have no business relationship with any company whose stock is mentioned in this article.
Additional disclosure: In addition to my long positions, I have January 2017 $4 covered calls written against a portion of my long positions. I also DRIP shares of Sirius and continue to make frequent short term trades on large blocks of Sirius. I have no positions in any of the other companies mentioned in this article.