With 2016 coming to a close and with tax loss harvesting season amongst us, I thought now would be an ideal time for an ATLAS SandDance Index stress-data update. As with prior stress-data updates, December's ATLAS SandDance Index update will present a data-first approach to identifying Energy Complex risk - specifically Energy Complex bankruptcy risk - while making commentary as to the "human element of analysis". Within this special year-end data update, I provide secondary and tertiary levels of stress-data filtration in an effort to provide a more granular level of context (per ticker).
Those who've followed this now long-running series know just how predictive both 12-Month Default Probability and Credit Default Swap data - when combined with the human element of analysis - can be; and just how protective of investor capital this stress-data can be. Prior editions of this screencast have been able to identify, time and time again, firms that ultimately defaulted - wiping out junior investors (almost entirely comprised of retail investors) in historic size. Please view prior editions for further context. In addition to this screencast, I've provided static frames (with explanation of filtration process) of the data in an effort to allow for deeper breakouts of the stress-data itself.
Enjoy:
[NOTE: because of platform constraints not allowing for full-screen, high-definition viewing of this screencast (via Seeking Alpha) - I've provided the following LINK to an off-platform, free to view, third-party hosted (via Wistia) screencast that will allow the above.]
Data-Visuals:
NOTE: all data visuals were created by ATLAS Consulting. All data was sourced from ATLAS Consulting, Kamakura Corporation, SEC filings, Reuters Fundamentals, Thomson Reuters I/B/E/S, and/or market consensus data provided by covering analysts.
December 2016 [12-Month Default Probability vs. Credit Default Swap]: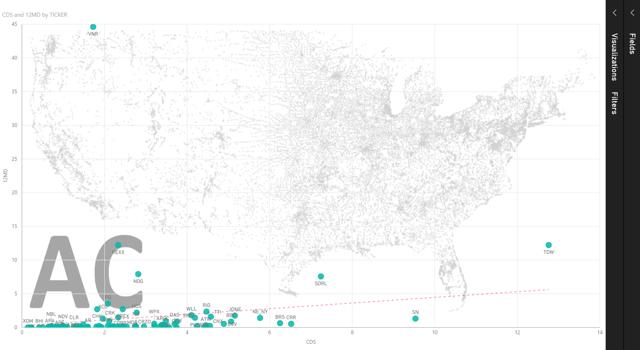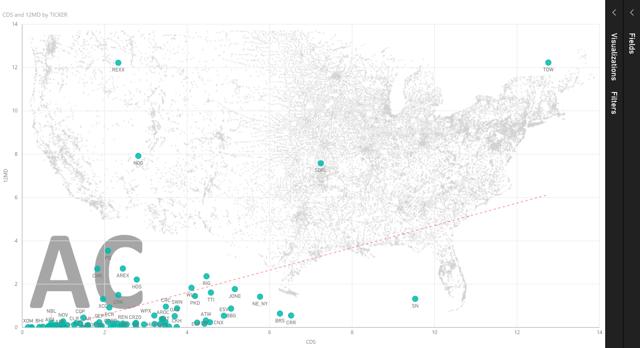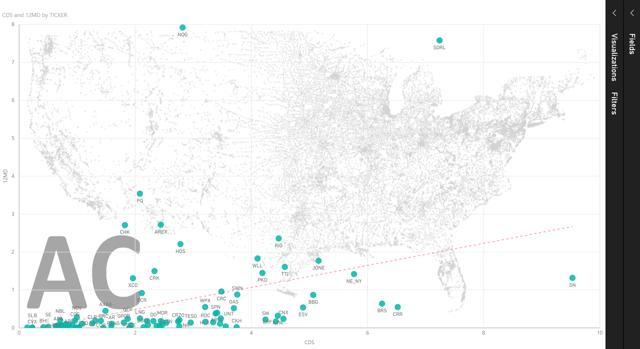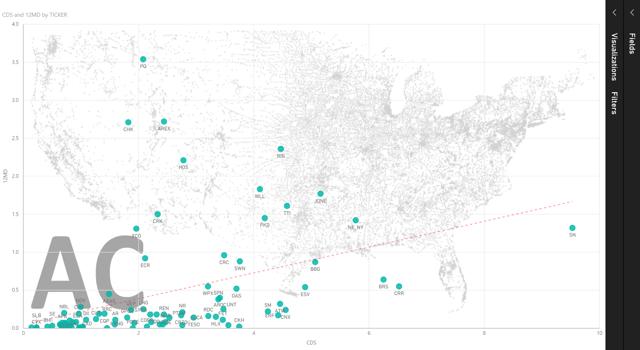 December 2016 [12-Month Default Probability vs. Peer-Adjusted Risk]: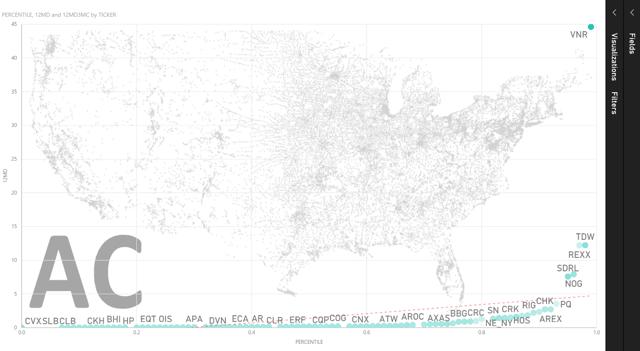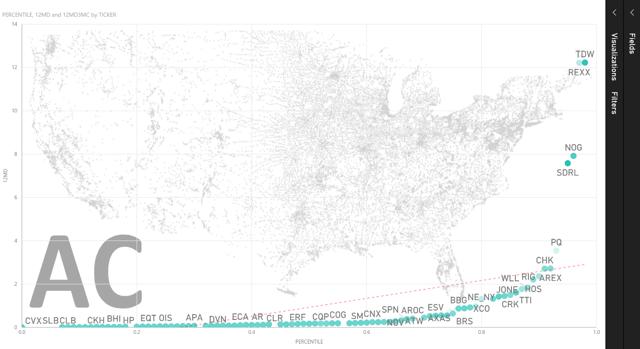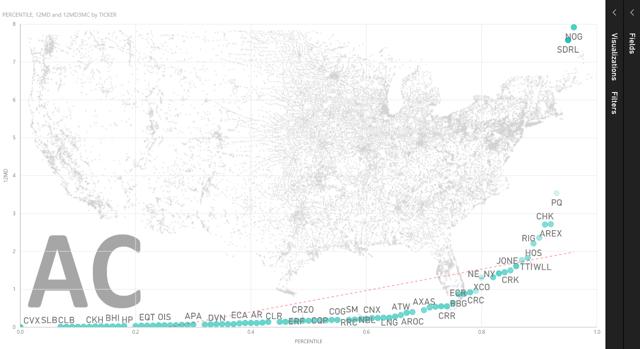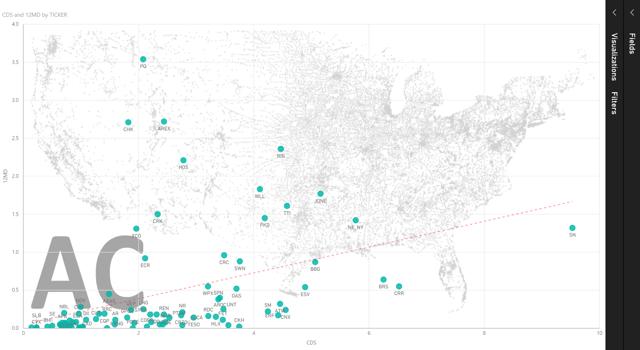 Disclosure: I/we have no positions in any stocks mentioned, and no plans to initiate any positions within the next 72 hours. I wrote this article myself, and it expresses my own opinions. I am not receiving compensation for it (other than from Seeking Alpha). I have no business relationship with any company whose stock is mentioned in this article.