American Express (NYSE: AXP) is a bank holding company and one of the world's largest financial services companies, and is known for its affluent customer base, high-spending customers, and premium network pricing. AXP provides credit, prepaid, and gift card products to customers and serves as issuer, card brand, merchant acquirer, and issuer processor on its proprietary closed loop network. Despite lower card penetration (116m as of 4Q 2015) and acceptance (~6m US merchants) vs. its network competitors, AXP ranks as #1 in total card spending and spending per transaction.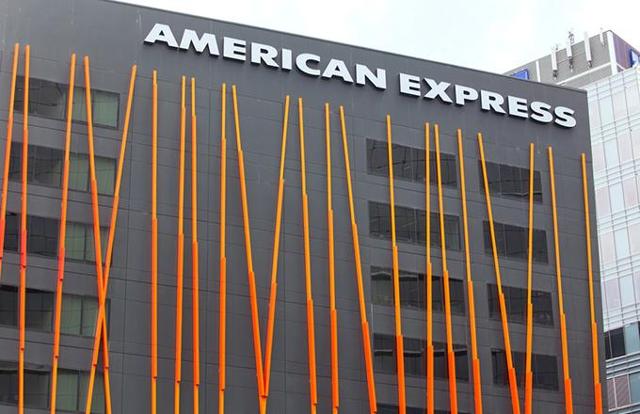 Source: Investopedia
With its unique perspective into the payments landscape, AXP has incubated some valuable assets. In 2014, it sold Concur for a pre-tax gain of $719m. Stripe and iZettle are two interesting, later-stage investments currently in its portfolio.
Worldwide billed business was $251b which contracted 3% y/y. Reported US billed business growth was -9% y/y in the quarter (from 2% in 2Q) and ex-Costco was 6% (from 7% in 2Q and 1Q). Management noted the end of AXP's network relationship with Fidelity was a driver for the decline in billed business (while not significantly affecting revenue). AXP was still on track to capturing 20% of the out-of-store Costco spend (almost $12b). [As I have written before, given the disclosures of spending on the Citi Costco Card, I believe that it will be difficult to maintain this level.] U.S. spending continued to be affected by lower gas and airline ticket prices as in 2Q and spending by large corporations remained weak. International billed business growth was strong, and is expected to remain healthy, though the company indicated that there could be some weakening of the discount rate as a result of competitive pressures. Total loan balances of $61.8b (including HFI and Other loans) grew 12% on an FX-adjusted basis excluding Costco (Nasdaq: COST) and JetBlue (NASDAQ:JBLU) from the prior year's numbers. This growth was solid, and margins on the remaining business were higher than my forecast. New accounts were lower in the quarter than previous periods, as Q2 was the last time the company was able to add accounts from the former Costco portfolio.
I believe core revenue growth may accelerate into next year. Campbell reiterated AXP's recent guidance, which included: for 2016, marketing expense >10% above the 2015 level of $3.1b; and for 2017, operating expenses below $10.9b, partially offset by sustained marketing expense, which I believe will approximate the 2015 level. Importantly, Campbell indicated that much of the marketing investment made in 2H16-17 would likely aid revenues in periods after 2017. Campbell also emphasized that core revenue growth adjusted for the 1H16 loss of two co-brand portfolios has been 4-5% YTD. Based on these trends, I believe this revenue figure could accelerate to 6% in 2018. This level is relevant because AXP provided a scenario analysis in March 2016 that indicated that 6% revenue growth could drive 10-12% EPS growth; however, a key driver of re-accelerating EPS growth will be diminishing growth in marketing and rewards expense.
While AXP's rewards expense was below expectations in 3Q, my analysis indicates that total rewards costs including cashback rewards was in line with billed business growth in the period. Campbell also reiterated that this total rewards expense will likely grow faster than billings in the near term. Hence, 2017 expenses will remain elevated, but 2H17 trends may provide greater visibility on sustainable marketing and rewards cost levels.
The most favorable development of the quarter for American Express was that the company demonstrated it was able to add 1.7m new U.S. cards (and 2.5m cards globally) without paying aggressively on the expense line. On the conference call, Mr. Campbell commented about the effectiveness of AXP's digital marketing efforts. He believes this marketing channel should put downward pressure on customer acquisition costs for several years. However, he also emphasized that AXP will make some near-term investments, including (1) increased marketing for Platinum cards, (2) support for the upcoming Small Business Saturday that highlights expanding merchant acceptance, (3) U.S. card acquisition, (4) acquisition in key international markets, and (5) brand advertising.
Total billed business decreased 6.7% sequentially to $251b. On a YoY basis, it was down 3.0%, reflecting the expiration of the Costco relationship on June 19 and foreign currency headwinds. The Costco relationship represented 9% of worldwide billings. Mr. Campbell commented that AXP is on track to capture at least 20% of out-of-store spending by former Costco co-brand card members.
Volumes

Billed business (card volume) bounced nicely (+7% FX-adjusted) and was aided by very strong card growth that helped offset some of the impacts of the Costco portfolio rolloff. US billings ex-Costco were +8%.
Management mentioned that the corporate spending backdrop is difficult at present, a trend worth watching given that segment's tendency to lead the overall economy and AXP's outsized exposure to T&E spending. Brexit concerns appear to be a minor blip.
Loan growth ex-Costco was +12%, suggesting AXP is being more aggressive, though credit metrics remain strong and provide some flexibility for targeted promotions or pricing concessions to drive growth.
Expense cuts

AXP is ahead of schedule on its expense program, which is a major positive surprise vs. expectations. There was considerable skepticism around management's ability to quickly and aggressively take out costs, and 3Q results at last partially discredit that view. Initial 2017 EPS guidance of >= $5.60 remains conservative and there is no need to raise expectations this early.
Irrational competitive behavior/pricing will continue through the completion of the cycle. AXP appears to have renewed its focus on rebuilding the customer value proposition (a strategic imperative) in an effort to maintain customer loyalty and "share of wallet." The Membership Rewards platform and closed loop network/data are key competitive advantages and underutilized assets. In the short term, AXP should continue to expand acceptance, protect its premium pricing wherever possible, find opportunities to take out costs, grow but maintain underwriting standards, and return capital to shareholders - all of which will generate support for the stock.
My AXP Buy rating is unchanged for the following reasons:
(1) AXP's affluent customer base and spending power are significant competitive advantages that are being overlooked against an irrational competitive backdrop;
(2) AXP will more aggressively leverage its network assets over the next 18-24 months, position to compete more effectively in emerging channels, and move closer to key T&E partners;
(3) Valuation remains attractive: shares trade at ~11x 2017 P/E, downward estimate revisions are complete, and sentiment remains fairly negative;
(4) As Starwood/Marriott do not intend to combine rewards programs until 2018, worries about the potential loss of AXP's Starwood portfolio should also be pushed out - giving AXP some room to breathe in 2H 2016 and into 2017.
Risks
1) Macro pressures impact consumer volume/transaction growth;
2) AXP is 100% exposed to consumer spending;
3) credit quality;
4) competition and disruption (PayPal, MCX, etc.);
5) government has recently shown increased interest in payment system pricing; and
6) legislation and regulation could impact card issuance, pricing, or usage.
Disclosure: I/we have no positions in any stocks mentioned, and no plans to initiate any positions within the next 72 hours.
I wrote this article myself, and it expresses my own opinions. I am not receiving compensation for it (other than from Seeking Alpha). I have no business relationship with any company whose stock is mentioned in this article.