You can't always get what you want.

But if you try sometimes, well, you might find,

You get what you need.

-- The Rolling Stones
Teaching future executives in Mexico, and blessed with a Muslim nuclear family, my vote for she who is not Donald Trump was easy. But there is a substantial bright side to the Trump outcome from my perspective. In my business and academic life, I favor change. Now I've got it.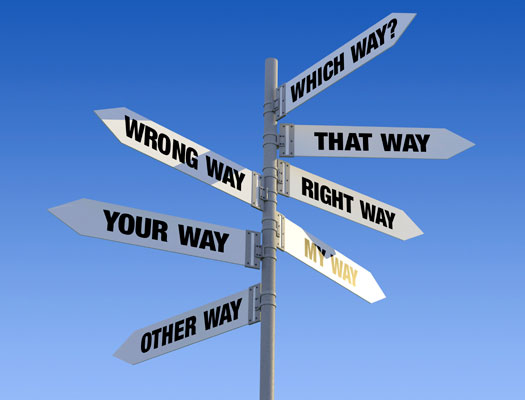 Along with Brexit, the Trump election will produce about as much peaceful change as I could ask for. And my economic forecast falls firmly on the optimistic side of the outcome. Long run and short run, in the economies within the Anglo-Saxon tradition of governance, I am optimistic. In two cases: The United States and the United Kingdom. The reasons for my optimism follow. The reasons for a negative result will come in later posts. It's the holidays.
United States
Fiscal policy. Front and center is a shift from monetary policy to fiscal policy expansion. Expansionary fiscal policy will have a relatively stronger effect on jobs and productivity than would expansionary monetary policy; a much-needed change. It will positively affect the relative performance of real assets (land, labor), compared to claims (stocks, bonds.) This, in turn, will turn around the ratio of the growth of wealth of the few relative to wealth of the many, reversing the decade-long change in the other direction.
Fiscal policy, as described in the proposals of the President-elect, is far too expansionary, and would result in a decade of the dread stagflation of the 80s, if passed as is. But proposals, particularly those of President-elect Trump, are a negotiating position. Some moderation is expected.
Mexico. This issue, post-election, has become an economic one, now that the silly wall has been put behind us. The more realistic way to characterize it is as Latin American-US economic policy. I am pro-trade, as are most economists. I expect to lose this one, to a degree. It is always a tough sell to convince average Americans that jobs, consumer and capital goods prices, and their economic welfare in general, are affected positively by free trade, despite the vast pile of evidence to that effect.
But such anti-trade sentiment is a stick in the wind. When car prices and other consumer goods prices jump, even before legislation; as companies raise prices, rationally, expecting this legislation; there will be rampant reconsideration of trade policy. I expect the incoming Administration to back down, after some cosmetic moves - such as getting Carrier Corp. to keep its Indiana plant open, following Trump's tweet.
And there will be a side effect of protectionist economic policies. Weakening Latin American economies will encourage more illegal immigration to the United States.
China. It is hard to imagine that Trump's China policy could be less effective than Obama's has been. The Trump Taiwan tweet (alliteration will be big during the next administration) has provided some of the bull-in-a-china-shop spectacle that was disastrously missing from Obama's pussy-footing policies. So, now, we can have, at a minimum, more robust, interesting foreign policy disasters.
It would be good to see the Trump Administration put more pressure on Japan to support our joint interests. On the economic front, less Japanese protectionism and more Japanese carrying of the Asian military spending burden would be positive.
Brexit. Trump's support of Brexit fits nicely into my list of druthers. I despise the kind of egotistical, inappropriate, unsolicited, lecturing to British voters provided by President Obama, and every US corporate chief with an overblown self-opinion, that preceded Brexit. Much has been made of the apparent ignorance of the British voting public. (The number of Google searches for a definition of Brexit in the days following the vote is a favorite complaint.) I don't buy the vote-out-of-ignorance argument. I believe British voters understand very well that their vote was against the exaggerated influence of the global elite in many countries, including the US, not simply against the most obvious offenders, those located in Brussels. The vote came from the gut, not the brain.
However, there is voter disappointment with the United States' Trump-driven version of Brexit. The President-elect seems to have been an elitist in Brexit clothing. Unlike Prime Minister Theresa May, Trump has surrounded himself with elite Wall Streeters. As a result, Wall Street did an abrupt about-face following the post-election stock market rally, seeing its interest better served by the Trump administration. The Trump about-face is unlike the May "Brexit is Brexit" attitude.
But, all in all, the Brexit-like position of President-elect Trump will boost the economic position of the United States relative to that of the remainder of the globe.
The United Kingdom
Financial Markets. One theme of Brexit naysayers following the "leave" vote is the loss of London's position of dominance in financial trading during European trading hours, and within European financial markets.
The argument that financial markets will move to the Continent is Eurozonethink on full display. According to Eurozonethink, markets are a pie to be divided in proportion to each economic area's production/consumption share. When London deserted the Continent, the Continent's share of financial markets should follow, goes that think.
This argument violates both the logic of financial markets and financial market history.
The logic of financial markets is that they benefit greatly from economies of scale.
The history of financial markets is that financial dominance precipitates economic dominance; not the reverse.
The effect in financial markets of economies of scale is on display every day. Two dominant financial markets globally in the Western markets, London and New York. Despite constant exchange infighting, one dominant exchange, trading each security and commodity, within each time zone. The exception is US securities and options exchange trading, where, due to SEC interference in inter-market competition, in the name of "fairness," with the SEC's incredibly inefficient National Market System; we have the possibility that dozens of exchanges, SEC-approved and otherwise, will all inefficiently trade the same securities. But Brexit or Trump may well address this disastrous US regulatory failing.
As I have argued in several recent posts, Brexit opens the possibility of US securities trading in the relatively regulatorily-unfettered confines of the London market. The sudden post-Brexit interest in gold/dollar trading in London among American exchange management firms, and the support of this possibility by the British Treasury, validates this possibility.
Former SEC commissioner Paul Atkins, hired by President-elect Trump to help choose the Administration's incoming financial regulators; who opposes the SEC's National Market System, provides reason for optimism on the market's front in the United States as well.
British Economy. The health of the British economy has depended primarily upon the vitality of British financial markets over the past few centuries. There is no possibility that financial markets will migrate to Continental capitals that do not understand the basis for financial market health. Beyond that, the Continental socialist ethos will never support the capitalist basis for financial market health. Thus, the long run health of British markets and thus its economy is assured.
Conclusion
Putting on social blinders for the purposes of this financial analysis, I see a bright future for the economies of the US and the UK. In the US, my optimism is based on a policy shift in the direction of fiscal expansion. In both economies, my optimism springs from greater financial market efficiency, based on Anglo-Saxon principles of law and regulation.
Not so elsewhere. Reaction to bureaucratization, masking itself as democracy, in Continental Europe, has fostered strong opposition there. I anticipate a time of pain on the Continent. North and South Europe will split, ending the Euro, with France hanging in the balance. The European economy can only suffer substantial pain from this splitting as under in the short run, as both government and bank debt is sorted out. But like exfoliation, the long-run health of the European body requires short-run destruction.
Emerging markets will also pay a price, post-Trump/Brexit. The artificial flow of investors' capital funds to these countries, resulting from the zero-to-negative interest rate regimes of developed countries that will soon come to an end, has boosted emerging market economies, but permitted doctrinaire and corrupt governments in Latin America and the Middle East to flourish. A return to normal interest rate regimes, and an investor reaction to risks created by totalitarian, corrupt, emerging market governments, will cause capital to flee these countries throughout 2017, and perhaps longer.
Disclosure: I/we have no positions in any stocks mentioned, and no plans to initiate any positions within the next 72 hours.
I wrote this article myself, and it expresses my own opinions. I am not receiving compensation for it (other than from Seeking Alpha). I have no business relationship with any company whose stock is mentioned in this article.