Nintendo's (OTCPK:NTDOY) Super Mario Run game has a big shadow it must overcome. Pokémon Go set unrealistic expectations for the company. As partners monetize the game through advertising and product sales, the downside outweighs the upside for its shares.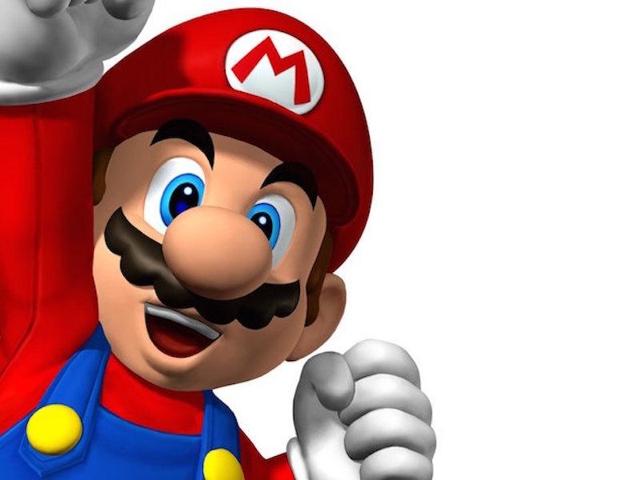 Pokémon Go will likely play out as a one-time fad that will ultimately add a small part to Nintendo's overall revenue. In its second quarter, the company made $100 million in licensing revenue. By paying Niantic Labs for developing the hit, Nintendo gets 19% of revenue overall.
Investors seeking value should look at the revenue contribution of the game over the last three years: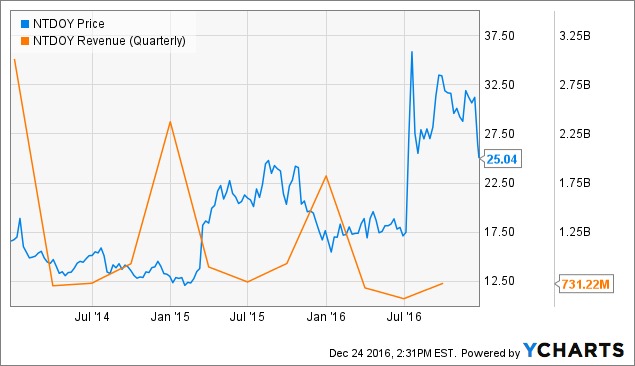 Assuming the game does not lose user engagement, Pokémon Go will add $400 million annually.
Super Mario Run a unique business model
Nintendo benefited from a build-up in hype for Super Mario Run, which led to 40 million downloads within the first four days. This sets a record and gives investors hope the company converted the downloads to sales. Unfortunately, the free version gives limited interaction that players may decide it is not worth the $10 for the full game. Nintendo's risky move of essentially releasing a trial version of the game may work against it. Though the company earns the title of top downloaded "free" game, Super Mario Run gives so little game play here that investors should expect a low sell-through.
2.5 star rating
Though the number of users rating the game is low, Super Mario's low 2.5-star rating should concern shareholders. Nintendo is probably anticipating low sell-through, if rumors of the survey request are accurate.
App highly restrictive
Pricing is not the only issue that plagues Super Mario Run. The game requires an internet connection and requires plenty of data during game play. Nintendo must rectify the criticisms by removing the online-only requirement and cutting the price. The free version gives 3-4 free levels, which players may complete within 2-3 hours at most. Unlike games like Activision's (NASDAQ:ATVI) Candy Crush or Angry Birds, there are too few levels. Replaying the level hardly seems fun. This implies players will not buy the full version.
Analysts estimate 8 percent of downloaders will buy the game. This estimate is too high. Investors should estimate only 2-4 percent will buy the full version.
Alternative investment ideas
Nintendo's stumble will benefit Glu Mobile (NASDAQ:GLUU) and Zynga (NASDAQ:ZNGA). Glu's Design Home game targets the female market. In the last week, the company cut the price of in-app diamonds by over 80 percent. Given the unique game play, daily contests, and growing user base, the price cut may lift total revenues for the game.
Zynga's stock plunged nearly 9 percent last week despite the stock trading at just 1.4 times book. Its latest game, Dawn of Titans, builds strong socially-driven interactions among players. This includes a chat board, private messaging, and building alliances. In the third quarter, Zynga's revenue rose but user activity fell. Dawn of Titans may reverse the drop in user activity.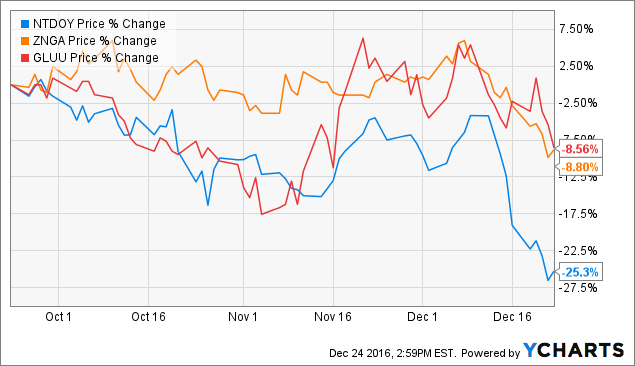 Takeaway
Investors may never see Nintendo's share price spike again for a long time. Even the console refresh, Switch, may not help the share price. Wii U proved underwhelming when it was released, so investors are cautious ahead of Switch's release in 2017. Nintendo's stock is not a buy at this time, but if it drops below $25, it may attract value investors.
Please [+] Follow me for continued coverage on value stocks. Click on my name next to my avatar at the top of the article. Click 'learn more' below for subscription information. Thank you for reading.
Disclosure: I/we have no positions in any stocks mentioned, and no plans to initiate any positions within the next 72 hours.
I wrote this article myself, and it expresses my own opinions. I am not receiving compensation for it (other than from Seeking Alpha). I have no business relationship with any company whose stock is mentioned in this article.
Editor's Note: This article discusses one or more securities that do not trade on a major U.S. exchange. Please be aware of the risks associated with these stocks.