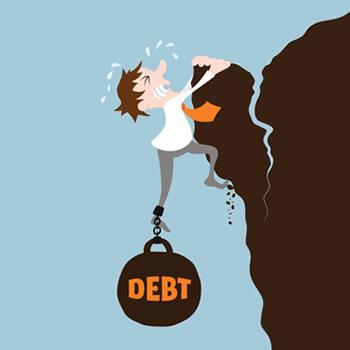 Before I start, I want to make something clear: Short sellers are investors too. Shorting a stock is not immoral or evil, and it doesn't deserve the abuse it gets from longs. Investors who short stocks do so at significant risk because while potential gains cap at 100%; losses are theoretically infinite.
These investors deserve to understand the challenges faced by Valeant Pharmaceuticals (NYSE:VRX) so they can make informed investment decisions.
Bankruptcy is the ultimate prize for a short seller. I want to outline the possible scenarios that could cause Valeant to default on its debt obligations. At the BMO healthcare conference, Joe Papa complained about negative headlines, but these headlines are a reasonable response to the poor condition of his company, and they will not stop until Valeant improves or ceases to exist as a going concern.
Catalysts For a Valeant Bankruptcy
Valeant's debt has provisions that could cause default if the ratio of EBITDA to interest payments falls below a certain multiple. Currently, this ratio is 2x.
Valeant's interest expense sits at $1.5 billion; thus, $3 billion EBITDA is the magic number for triggering these provisions. Valeant's EBITDA is projected to be around $4.3 billion for 2017, and several catalysts can push this number downward. Short sellers have a clear pathway to achieving returns on 100% through bankruptcy if these catalysts trigger.
1. The Sale of Salix
Salix generates around 15 percent of Valeant's revenue but around 20% of its EBITDA. The sale of this asset would significantly reduce the debt but also hamper Valeant's EBITDA and ability to drive growth in the future.
This trade-off may not be worth it, especially if Salix is sold for below $8 billion. With neuro and dermatology sales in freefall, Valeant needs to keep its gastro EBITDA to pay down its interest payments.
2. Loss of Generic Exclusivities in 2017
Valeant is losing patents on several products in 2017 and has already lost some in the later half of 2016: Zegerid, Ziana, and Ofloxacin Otic. In the case of Ofloxacin, revenue jumped from $2 million in Q4 2015 to $20 million in Q3 2016.
Because 10x volume growth is unusual in a product that has been on the market for so long, it is likely that Ofloxacin's revenue contribution was primarily driven by price hikes instead of volume increases, making it harder to compete with cheaper generics.
In addition, Valeant's revenue from Xifaxin will be pressured by Allergan plc's generic.
Nitropress should also face pressure because of a generic competitor approved by the FDA in December.
3. Replacing Maturing Bonds with Higher Coupon Rates
Many investors do not believe Valeant needs to sell assets to pay down its debt obligation. These investors believe the company could manage its debt by issuing new bond debt (at higher coupon rates) as near-term debts come due.
This strategy would lower the amount of total debt but would do little to reduce the interest expense faced by the company. For example, if Valeant had $20 billion in debt ($10 billion less than current numbers) at a 10 percent interest rate, Valeant's interest expense would still be $2 billion annually.
4. Government Regulation
Donald Trump has stated that he intends to bring drug prices down. Such a policy would be disastrous for Valeant because the firm struggles to drive organic growth and may need to rely on price hikes.
For further information, read here and here.
5. Unfavorable Litigation
Valeant faces numerous legal challenges. According to Wells Fargo's David Maris, the company is the victim of "almost a dozen government probes."
These government probes are on top of several shareholder lawsuits including disputes over Valeant's handling of Addyi, the female libido pill.
The costs of these legal actions could number in the hundreds of millions and Valeant may not have the liquidity needed to face these challenges while covering its interest payments and other expenses.
Risks for Short Sellers
Valeant short sellers have two primary risks: asset sales and dilutive equity issuance.
Asset sales are a short-term risk because they have the potential to create significant upward volatility - even if their long-term ramifications are negative for the company.
Dilutive equity issuance is a double edged sword. On the one hand, it is good because it will wash out current equity holders and create a good exit point for short sellers. However, over the long-term, it is bad because this move will make a Valeant bankruptcy much less likely.
I believe short sellers should exit their position when Valeant dilutes equity.
Conclusion
Valeant short sellers have a clear pathway to achieving returns of 100% through the bankruptcy of Valeant Pharmaceuticals within 12-24 months. This bankruptcy can occur whether or not the firm sells assets, and could trigger by any event reducing EBITDA below $3.0 billion.
As with any investment, investors should remain aware of the risks inherent to short selling a volatile and news sensitive stock like VRX.
Disclosure: I/we have no positions in any stocks mentioned, and no plans to initiate any positions within the next 72 hours.
I wrote this article myself, and it expresses my own opinions. I am not receiving compensation for it (other than from Seeking Alpha). I have no business relationship with any company whose stock is mentioned in this article.