2016 has been an eventful year full of contrasts for financial stocks and markets in general.
After witnessing the biggest financials stock market panic since 2008 - fall from the maximums of European indexes Stoxx 50 and Stoxx Banks 500 31% and 47% respectively and decrease of U.S. indexes S&P and KBW Nasdaq Banks of 11% and 24% - the market in America recovered in the second part of the year till reaching new historic highs.
As of today, U.S. banks index is up 17% compared with its historic maximum while its European counterpart has not recovered at the same rate and is still 24% down from the maximum it reached in April 2015.
What can we expect for 2017? As an investment philosophy we are skeptical about the capability of predicting short term price movements on purely technical grounds.
However, the combination of sound and reliable fundamental macro economic and business trends with technical analysis techniques may give us reasonable confidence to make predictions for 2017, always with the caveat of our own fallibility to understand and draw trends from extremely complex dynamics that incorporate an important random element.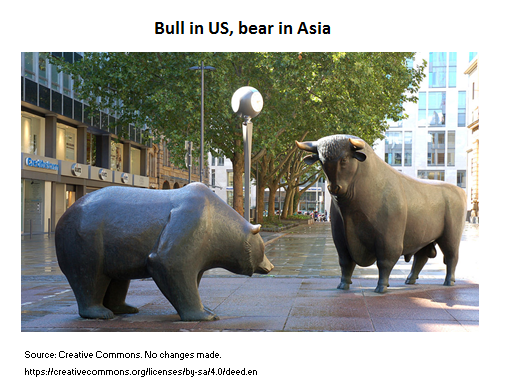 Ten trades…
Fortunately, there are two economic underlying trends on which we can rely: 1) the recovery of the U.S. and European economies - even if in this second case the improvement will be dysfunctional, unequal and prone to political uncertainty - and 2) the sequential decay of China - even if the rate of the slowdown is slower than might have been expected.
The U.S. is, with Trump or no Trump, the best place to invest in the banking industry worldwide. The recovery of the American economy is gaining strength but has not reached yet the mid level of the cycle. Expectations of interest rate increases, economic stimuli and the acceleration of the cycle should fuel bank stock prices in 2017.
Therefore the ideal investment strategy in the U.S. for 2017 should be to stay long and slightly leveraged the best U.S. financial names historically tested over many years; new experiments should be avoided. In commercial banking, a slightly leveraged position at (1) US Bancorp (NYSE:USB), (2) Wells Fargo (NYSE:WFC) and (3) Bank of America (NYSE:BAC) should work well, despite the notable increases in stock prices during the last part of 2016 and the regulatory problems - temporary - at Wells.
Within the pure investment banking space, we should keep long positions in top names that will profit from the 1) increase in interest rates through their FIIC divisions 2) soar of M&A deal making and 3) improvement in the equities business - though this will likely take a bit more time.
Following this logic a slightly leveraged positions at bulge brackets (4) Goldman Sachs (NYSE:GS) and (5) Morgan Stanley (NYSE:MS) should be lucrative during 2017 and beyond.
On the other side of the Atlantic Europe is, as it is widely known, only for the brave.
There are many problems in Europe that might get worse in 2017: the dysfunctional design of the Eurozone and its impact on nearby countries - U.K., Sweden, Switzerland, among others - and a wide array of potentially devastating political events for stock markets - Brexit official negotiations kick off, Italian always deepening economic and political crisis, elections in France with the shadow of Marine Le Pen.
There will be more panics in European banks, maybe in 2017 maybe later on; they will be a challenge for many but a good opportunity for knowledgeable investors to buy at the bottom high quality banks in countries with good macro numbers and - at least on a comparative basis - political stability. Clear cases of this kind are (6) Bankinter (OTCPK:BKNIY) of Spain and (7) ABN Amro (OTCPK:ABN) from the Netherlands.
Finally Asia is likely continue its slow decay following the decline of the Chinese economy.
Even if China stabilizes at some point during 2017 certain countries have generated their own endogenous slowdown processes that are gaining traction after local bubbles have been punctured by the fall in commodities prices - i.e. Australia.
Given this negative context, the recent global bull market has significantly increased shorts opportunities particularly in Australian banks and Hong Kong banks exposed to China; since minimums in early 2016, CBA, Westpac and Standard Chartered shares have increased 19%, 16% and 71% respectively.
Therefore, the combination of a negative macro outlook and high stock prices make short positions in top Australian banks (8) Westpac (NYSE:WBK) (9) Commonwealth Bank of Australia (OTCPK:CBAUF) and Hong Kong based (10) Standard Chartered (OTCPK:SCBFF) highly advisable for 2017.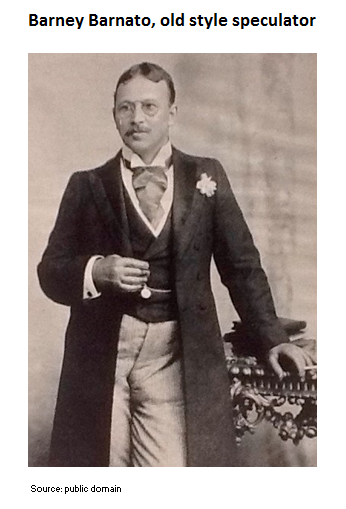 … and 4 books for 2017
Financial literature and financial history is a small part of published books every year but extensive nevertheless; once entering into its depths and secret ways each door opens many others - investment styles, technical analysis, financial history, Academic research, industry analysis - of this arcane and complex discipline.
For 2017, a very interesting book is "The City of London, volume II: The Golden Years 1890 - 1914", by David Kynaston. In this Magna Opus, the British historian raises to the light 600 pages of forgotten booms and busts, IPOs frenzies, Boer and Russo-Japanese wars financial machinations and the great financiers of the time - Natty Rotshchild, Ernst Cassel, John Pierpont Morgan, Lord Revelstoke - together with the unavoidable rogues - Barney Barnato, Horatio Bottomley, Whitaker Wright. It sounds strangely familiar because it is. Great read.
On a more technical level "The Alpha Masters: unlocking the genius of top world hedge funds" by Maneet Ahuja describes as long as it is possible with public information, tips and interviews of managers the investment styles of top hedge fund titans such as David Tepper, Bill Ackmann, Jim Chanos and Dan Loeb.
A third choice would be "Inside the House of Money: top hedge fund traders on profiting in the Global Markets", by Steven Drobny. In a similar fashion to Maneet, Drobny describes in detail the investment techniques of top names Jim Rogers, Scott Bessent, Siva-Jothy, Jim Leitner and Peter Thiel, among others. Very instructive.
Finally a fourth choice for those brave enough to invest in Europe in 2017 would be "Lords of finance: 1929, the Great Depression and the bankers who broke the world", by Liaquat Ahamed. Despite its best-selling style title, the book is very instructive and puts on a wider perspective the interlinks between politics and finance that determined European history during the first part of the XXth Century, as they do today.
2017 will be a year full of surprises and opportunities to profit. However, trends and patterns will be recognizable from the past, for the good and for the bad. In the words of Sir John Templeton: "The four most expensive words in the English language are This Time it's different"; let's not forget it.
All the best for 2017.
Disclosure: I/we have no positions in any stocks mentioned, and no plans to initiate any positions within the next 72 hours.
I wrote this article myself, and it expresses my own opinions. I am not receiving compensation for it (other than from Seeking Alpha). I have no business relationship with any company whose stock is mentioned in this article.
Editor's Note: This article discusses one or more securities that do not trade on a major U.S. exchange. Please be aware of the risks associated with these stocks.