Wall Street, it seems, is excited about the future of Seadrill Ltd (NYSE:SDRL), one of the world's largest offshore drillers, thanks to the recent surge in oil prices to more than $50 a barrel. Mr. Market is hoping that a high oil price environment could solve Seadrill's problems.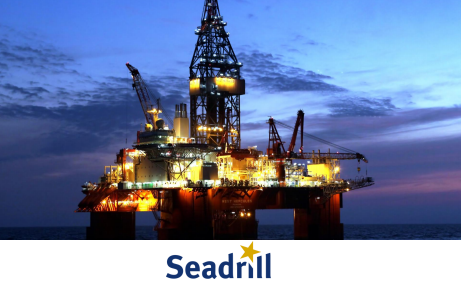 Seadrill is one of the world's largest offshore drillers, commanding the world's second largest floater and fifth largest jack-up fleet of offshore drilling rigs. Like all other offshore drillers, the company has seen its revenues, earnings and cash flows shrink in the downturn. This year, however, Seadrill made some progress on debt reduction and cost cutting front, which softened the blow coming from a tough business environment.
At the end of September, Seadrill had total interest-bearing debt of $10.31 billion and net debt of $8.95 billion, depicting drops of 9.8% and 11% respectively from the end of last year. Seadrill has also lowered its operating costs for rigs in operation, including overhead costs, by 28% for floater fleet and by 29% for jack-up fleet since 2014. G&A costs for 2016 are also projected to fall by 30.2% from 2014 to $220 million. The company has said that it is eyeing further reductions in 2017.
Meanwhile, the oil price environment has improved significantly following OPEC's decision to start reducing output by 1.2 million barrels of oil per day from January. Some non-OPEC members, including Russia, have also agreed to curb production by 558,000 barrels per day. That has pushed oil to north of $50 a barrel. Most analysts and industry experts, including those from the Bank of America, the World Bank and the US Energy Information Administration, believe that the commodity could end up averaging in the $50s a barrel range in 2017. That's significantly higher than the average of less than $45 a barrel likely for this year.
Wall Street seems optimistic that the oil price rally could lead to an uptake in offshore drilling activity, which could fuel Seadrill's turnaround. The company's shares have gained almost 60% since the start of November.
However, I believe the market is getting ahead of itself. The increase in oil prices is a positive development which should improve the sentiment around offshore drilling. In 2017, the offshore drillers could witness fewer rig cancellations, uptake in spot market opportunities and increase in customer conversations regarding long-term contracts. These are all early signs of a rebound. The turnaround itself, however, might not happen in 2017.
Transocean (NYSE:RIG), Seadrill's bigger competitor, has previously implied during a conference call that most of the major oil producing companies would wait until crude climbs to $60 a barrel before sanctioning new deepwater projects. Transocean has said that thanks to weak oil prices, spending in the offshore market will drop in 2017, which could make things difficult for drillers.
Besides, the offshore drilling market is still struggling with an excess supply of drilling rigs, which has had a negative impact on dayrates. Just last month, Seadrill's Chief Commercial Officer Anton Dibowitz admitted that the total number of rigs far exceeds the available jobs. Seadrill has previously predicted that 2017 is going to be "another tough year" for the industry that will continue to struggle with excess supply of drilling rigs.
Weak oil prices and a glut of drilling rigs will remain a major headwind for all offshore drillers, and that's going to hurt Seadrill's revenues, earnings and cash flows in 2017. But the fact that Seadrill has significant exposure to floaters puts the company at a disadvantage as compared to those offshore drillers who have greater exposure to jack-ups.
As per Seadrill's latest fleet status report, it had 17 floaters and 17 jack-ups working in different parts of the world. But floaters have significantly higher dayrates than jack-ups. Not surprisingly, more than 70% of the company's third-quarter revenues came from floaters. Floaters are used on deepwater and ultra-deepwater projects which are capital intensive in nature and could be the slowest to recover. The company, therefore, is exposed to a delayed recovery.
Furthermore, despite reducing its debt levels, Seadrill continues to have a highly levered balance sheet. The company still has $8.9 billion of net debt, which is the largest debt load in the industry. This translates into a net debt ratio of 47%, also the highest in the industry.
What I find particularly alarming is that $3.13 billion of that debt is current portion of long-term debt, meaning this debt will expire within 12 months. This could be a problem for a company that could face declining revenues and cash flows due to the challenging business environment and has just $1.3 billion in cash reserves. The company badly needs to restructure its debt as soon as possible. But it seems like the management is finding it difficult to negotiate with creditors. Earlier this year, the company said that it would refinance the debt by the end of 2016, but recently Per Wullf, Seadrill's CEO, said that it will conclude the overall restructuring plans "by April 2017." The company's weak financial health makes it a high-beta investment.
For these reasons, I believe the rally in Seadrill stock isn't justified. Investors should avoid this stock until we begin to see the first meaningful signs of a turnaround and the company restructures its debt.
Note from author: Thank you for reading. If you like this article, then please follow me by clicking the "Follow" link at the top of this page.
Disclosure: I/we have no positions in any stocks mentioned, and no plans to initiate any positions within the next 72 hours.
I wrote this article myself, and it expresses my own opinions. I am not receiving compensation for it (other than from Seeking Alpha). I have no business relationship with any company whose stock is mentioned in this article.