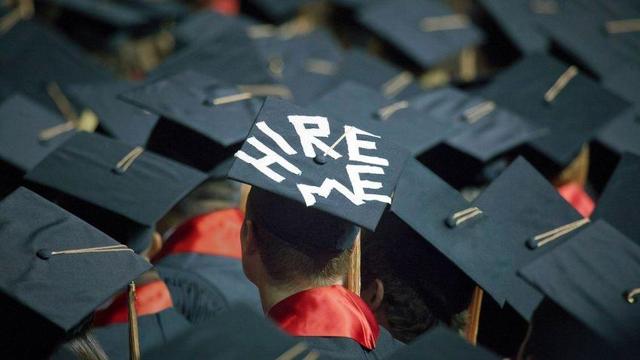 Source: Mashable
The November jobs report was a welcome sign for the economy, but not so much for the stock market; 178,000 jobs were created, surpassing the 175,000 economists had expected:
U.S. nonfarm payrolls increased by 178,000 jobs last month after increasing by 142,000 in October, the Labor Department said on Friday.

"The decline in the unemployment rate and the unambiguous decrease in labor market slack are likely to place further upward pressure on inflation. This report easily clears the bar for a December rate hike," said Michael Gapen, chief economist at Barclays in New York.
The unemployment rate fell to a nine-year low of 4.6%, and was slightly lower than October's 4.9% rate. In October it was initially estimated that 161,000 new jobs were created. The figure was later adjusted down to 142,000 -- much lower than the 175,000 economists were expecting. However, average hourly wages grew by 10 cents, reflecting a 2.8% annualized increase. That seemed to be enough to justify a December rate hike.
The November report was a sea change from the January jobs report which stoked recession fears. Depressed oil prices and declining trade in China sent financial markets into a tailspin. That said, the Fed finally raised rates by 0.25% in mid-December for the first time this year. The financial markets have been buoyed by the election of Donald Trump and seem to have shaken off the rate hike. Experts predict Another two-three rate hikes are expected in 2017. That might not be good for financial markets long-term.
Average Hourly Wages Might Have Peaked
The one downside was that average hourly wages fell 0.1% to $25.89 after rising 0.4% in October. The average work week was flat at 34.4 hours.

Average hourly wages have risen steadily over the past 10 years. Jobs and wages have been buoyed by accommodative monetary policy from the Fed. Hourly wages reached a high of $25.92 in October 2016. The December rate hike could signal the end of accommodative monetary policy. If the Fed continues to hike rates in 2017 before Donald Trump's infrastructure spending kicks it, it could have a negative impact on jobs.
The Red Herring
There is a theory that the Obama administration created low-paying, retail jobs that cater to the wealthy who have benefited most from bailouts and quantitative easing. That theory could be tested once the Fed removes the punch bowl. That said, the red herring in the November report was a labor force participation rate of 62.7%; rates below 63% have not been seen since the late 1970s. Secondly, there were 95.1 million people not in the labor force. An increase of nearly 15 million since President Obama took office. Many of these individuals will not return to the labor force. The Obama administration trumpeted the low unemployment rate; however, the record number of people not in the work force illustrated just how bad the jobs picture is for many Americans.
Disclosure: I/we have no positions in any stocks mentioned, and no plans to initiate any positions within the next 72 hours.
I wrote this article myself, and it expresses my own opinions. I am not receiving compensation for it. I have no business relationship with any company whose stock is mentioned in this article.