Genetic Technology Limited (NASDAQ:GENE) is an Australia-based micro-cap biotech firm. Genetic Tech specializes in oncology (cancer) diagnostics and treatment. The company is most known for its involvement in the detection of breast cancer with its tests BrevaGEN and BrevaGen Plus.
GENE has several significant catalysts coming up. This article will look through them and try and make a call on where this stock is going in the next 12 months.
I believe that GENE has the potential to grow several multiples of its current price, and the stock's risk is lower than most biotech firms of a similar market cap. The company's stable revenue stream and two strong catalysts lead me to this conclusion.
Background
Gene's market cap is around $12 million making it a microcap stock. As with all stocks in this classification, the potential returns are astronomical, but so are the risks.
The company's flagship asset is BrevaGEN, a medical device used to test for non-congenital breast cancer risk. Unlike other screening tests, BrevaGen is a simple oral swap with no blood samples required.
The test analyzes DNA to provide a percentage likelihood of developing breast cancer within the next five years and over the lifetime of the patient. This data gives doctors an easy way to screen for patients who may require more expensive and invasive tests but don't have a genetic predisposition for breast cancer.
This market is around 8.4 million women a year in the U.S, a nation where 234,000 breast cancer diagnoses are made every year - 80% of which are sporadic - occurring in patients with no family history of the disease.
Financial Situation
For the last few years, Genetic Technology Limited has struggled. The stock price has fallen significantly, and revenue dropped by half because of divestitures in Australia.
I divestiture was a good move because it lets Genetic Tech concentrate on the larger and more lucrative U.S market. Nevertheless, margins have become quite low since the divestiture, and the firm is losing money in this transition period.
Genetic tech has an $11 million cash position and seems to prefer equity financing, as it has paid down most of its debts while increasing shares outstanding significantly.
On December 1st, suddenly the market became hopeful about this tiny biotech once again, and the stock doubled within 24 hours. Unsurprisingly, profit taking quickly erased this rally, but has the fundamental situation of the company improved, and more importantly for short term investors, can we see another spike?
The answer to both of these questions is yes.
Short-Term and Long-Term Catalysts.
1. Gene is expanding out of its narrow breast cancer niche, and into other oncological fields. The firm has entered a worldwide licensing agreement with the University of Melbourne to commercialize a new colorectal cancer detection test. Colorectal cancer is the 3rd most common cancer diagnosis, and the current detection tests are extremely invasive (think bowel endoscopy, how much more invasive can it get?)
The University of Melbourne believes it has discovered an efficient and easy to use detection device that could revolutionize the way this cancer is detected. Needless to say, this could be a market worth billions.
Genetic Technologies is expected to post its validation study for the test within six months. The publishing of this test is a huge near-term catalyst that could double the stock if it is successful. A colorectal test will position the company as a market leader in oncological detection across the board instead of just in breast cancer. There is a real synergy here - synergy combined with expansion is a good sign.
2. Genetic Technologies has also decided to revamp its marketing strategy for its breast cancer test. In 2013 and 2014 the company generated substantial interest by sending out samples in the U.S market; however, after 2014 this strategy seems to have stalled
GENE has partnered with Pippa Mann, a female race car driver who is known in the media for promoting breast cancer screening. She will wear the company's logo on her racing gear. Because BrevaGen is so straightforward and easy to understand, I expect advertising to be a uniquely effective way to promote interest in this device.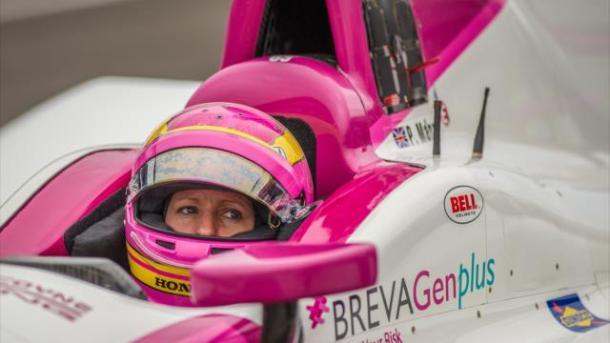 The potential for solid YoY growth is a long-term bullish catalyst for genetic technologies. The good thing here is that unlike many firms of this size, Gene's product is already approved for use. We just have to see how effective they will be at marketing it.
Conclusion
Genetic technology seems to be a strong buy for investors who have the risk tolerance for small-cap biotech stocks. However, a stock like GENE is not for everyone. The upside is tremendous; the downside is also. I don't see any risk of bankruptcy for this company, but share dilution is always a possibility with firms of this size.
The most attractive thing about Genetic Technologies is the simplicity of its products. Unlike most biotechs, we don't have to wait for multiple clinical trials and FDA hurdles before we can see how the products perform in the market.
Right now, Brevagen depends on marketing, and since the device fills a critical need, this should be the easy part.
As for the colorectal detection test, the potential here is massive and has both short-term and long-term ramifications. In the next six months, good news from the company's validation study should boost the stock. When the product eventually hits the market, there should be stable long-term growth.
Disclosure: I am/we are long GENE.
I wrote this article myself, and it expresses my own opinions. I am not receiving compensation for it (other than from Seeking Alpha). I have no business relationship with any company whose stock is mentioned in this article.
Editor's Note: This article covers one or more stocks trading at less than $1 per share and/or with less than a $100 million market cap. Please be aware of the risks associated with these stocks.