Nearly two years ago I started contributing for Seeking Alpha, at the time my best friend told me that I should put my investment thoughts on paper. She told me that it would help me to become more organized in my thought. She told me that it would help me become a better investor. Nearly twenty articles later, I can confirm she was right.
Roughly three months after I started contributing, my best friend moved to Seattle to attend law school. We had been the best of friends for years, albeit living in different states; when she moved up here things changed quickly for the better.
Just under one month ago, my best friend became my wife. When I started thinking about what I wanted to write about as I started contributing, the first choice was easy, Goals. It seems only fitting that the same topic would be where my mind is focused again after our wedding. Upon review, our goals today are roughly the same as the goals I had then. Today they have a bit more focus on the parts that we can control day to day and a bit more structure to the parts that we do not have as much control over to ensure a strong foundation for our future.
The Plan
When I started writing, my goal was fairly simple. I wanted to create an income stream with the equivalent of $50,000 of income in 2015 dollars. It was my belief that with the combination of this income stream, plus Social Security plus any income I was able to extract from my IRA and eventual 401(k) plan, I would be able to retire in comfort. At the time I was single, had no children and owned my own home, which had about 25 years left on the loan. It should be noted that I was looking for a new home at that point, one which I have yet to end up buying as the real estate market in Seattle went crazy.
The way I was going to achieve this was through new investment into my taxable portfolio, reinvestment of all dividends earned by the portfolio and if the opportunity came to make a few selected value opportunity total return purchases I would do so. This plan, I have no doubt works. It has worked as the companies I have chosen to partner with have performed well over the last two years. As of today, my portfolio has only two positions that don't show capital appreciation, Starbucks (NASDAQ:SBUX) and Kinder Morgan Inc (NYSE:KMI). The other 23 positions I have are all in the positive. The income stream on the portfolio has been growing at roughly 8.3% over the last three years. It's met my goals, with one exception: I have had trouble finding companies trading at values I am comfortable establishing new positions in. There will be a time when I will see value present itself, and when it does we will have cash ready to deploy to help reach our goals.
There have been a few subtle changes over time that readers may have noticed. First was the addition of our company 401(k). This allowed me to put more away for retirement using tax deferred methods. Long term this will create a larger pool for income to be derived from, so the amount needed on the taxable side will be smaller than originally believed. The company offers a match that simply can't be passed up, but that has meant that the plans for our individual investment portfolio have been scaled back. Second, is my Learning From The Start Portfolio which recently added Realty Income (NYSE:O). This project is one that we both believe in, and have discussed at length as a tool to teach our own children about investments. We also want to teach their friends and other children that small amounts invested over long periods of time can turn into big things.
Over the last year-plus we've taken a portion of the funds that were to be invested into our taxable portfolio and instead transferred them into those smaller positions. Without this portfolio I wouldn't today own a piece of Amazon (NASDAQ:AMZN) as my income driven portfolio would have kept me from buying a larger stake in a company that doesn't pay a dividend. Because I have had the small stake for nearly a year now, I'm much more comfortable with the idea of opening a larger position in them at some point in the future. This portfolio has also allowed me to analyze Costco (NASDAQ:COST) by looking at future earnings to see if I can find value points to add small stakes along the way into my bigger profile. The value obtained has made these small purchases integral parts of our long term investment strategy.
The third change has been the addition of children. My wife brought three wonderful children to my world. They fill our days with laughter, softball and school work at a level much higher than I did when I was their ages. What they also brought was the opportunity to see investing through their eyes. My first writing about them came early this year regarding the companies that they would choose to invest in. In 2017 they will be making their first additions to investment accounts, with dollars they've earned, that we will be setting up for them. Once the initial account purchases have been made I plan on writing a follow up to help track progress as their portfolios develop as well.
Going Forward
These changes have led to many discussions and new opportunities going forward. My wife has 18 months to go before she's finished with law school, so part of her future earnings will be going to pay back those law school loans. Her plan as of today is to practice either taxation law or property and contract law, both of which there is a strong need for in our area. Once she's done with school and has a job, we will start investing into retirement accounts for her which will continue to build in the background.
We're also looking to buy a new home which keeps the kids in the school district they are in now. Long term this will also keep my work commute to under ten minutes a day each way, and within mass transit systems that will allow my wife to work anywhere in the greater Seattle area. This will free up my condo to be rented out as an income property. Over the course of the last year the condo has seen estimated capital appreciation in the $1500-$2000 a month range, the expected income $500 a month higher than all expenses including mortgage. We will be using a third party management firm so we will not be the ones getting calls in the middle of the night. If this works out well for us, I could see us adding more income property in the future. To start with, these funds will be used to invest into other income producing assets.
We have also committed that we're going to keep funding my retirement accounts exactly as we do today. As stated earlier once she is out of school, hers become added as her new career begins. This leads to 16% of our income being saved pre-tax automatically in the 401(k) accounts. We'll also fully fund our IRAs which should move our savings rate to over 20%. We have also committed to ensuring that the Learning from the Start Portfolio will continue to be funded for as long as it's providing us with a return and enjoyment. We also plan to have at least one more child, so this project may be very useful in the future.
With our taxable investment account we will continue to reinvest current dividends using Scottrade's FRIP program and will drip all shares in our MerrillEdge Accounts. As the market provides value opportunities we will move funds into the investment account to initiate new purchases. However, for at least the next two years I believe it will be less often until her law school is completed.
We will continue to track whether or not we are reaching our goals by looking for 6% organic growth within the portfolio plus funds reinvested into new shares. I will track this using my grandmother's portfolio as a proxy as there are no new funds being added to it.
The other aspect I have no control over, but would like to keep, is the average portfolio yield over the 3% mark. Ideally closer to 3.25%. Today the portfolio has a yield at only 3.01% as the market has continued to soar higher. Over time it will ebb and flow back towards that 3.25% mark. I don't plan on actively managing to focus on a higher yield point. However, if there are two companies in ranges I consider equal value propositions I will give a bit more weight to the one that has the higher yield.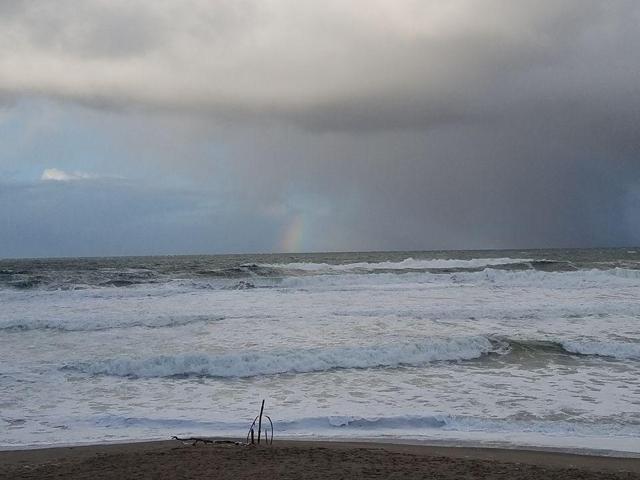 In the very long term, I've stopped looking for how soon I can functionally retire. I had it down to my late 50s with a fair level of certainty. I use the term "functionally retire" because my plan was always to continue to manage both real estate and investment portfolios even when my days of the regular workweek are done. In our discussions we've come to the conclusion that neither of us are going to mentally check out of our professions early. She enjoys the legal field, and I enjoy portfolio management. Instead we've decided that we're best suited finding ways to insert opportunities to enjoy our life throughout, versus putting it off until we hit retirement. We're not fancy people; we spend a few long weekends a year along the Oregon Coast; we play with our dogs and spend lots of time with family. We have agreed that long term we would love to own a place at our favorite beach in Oregon and that we would love to see Thailand with my mother in law as our tour guide.
To get there we are going to have to continue to be smart with our investment dollars. We're going to have to build our investment base as strongly as we can. We're also going to have to continue to teach our children to be smart with money. So far they're showing great promise. We're going to have to make sure that the funds we invest are getting the results that we are seeking. Continuously monitoring our plan and discussing potential issues as they arise should allow us to remain nimble and change course as needs arise.
What goals have you set for the new year? How have major life events changed your investment objectives? As our goals change, or as we reach milestones, I will keep this updated going forward. If you have found value in how we discuss our investment goals, please consider hitting the follow button above, to receive emails on new publications. I enjoy hearing people's commentary and suggestions.
From my family to yours, Happy New Year!
Disclosure: I am/we are long ALL STOCKS MENTIONED.
I wrote this article myself, and it expresses my own opinions. I am not receiving compensation for it (other than from Seeking Alpha). I have no business relationship with any company whose stock is mentioned in this article.