At the press conference following the meeting between non-OPEC producers and OPEC, Russian Energy Minister Alexander Novak said that Russia would "gradually" cut 300,000 b/d of oil production, with 200,000 occurring in the first three months and additional 100,000 b/d over the next three months of 2017.
But TASS recently reported that Deputy Energy Minister Kirill Molodtsov said:
This year we plan (to export) around 253.5 million tons of oil...In 2017, there will be an increase."
According to Molodtsov, Russia may cut production by about 4.5-5 million tons next year to meet the global deal to cut output. Over the course of a year, that works out to be under 100,000 b/d, not the 300,000 b/d agreed to.
Russia's oil giant Gazprom Neft may temporarily stop production at several oil wells but the main bulk of output cuts will be due to lower production growth rates, the firm's chief executive said.
And Russian Finance Minister Anton Siluanov said a price of $45 per barrel of oil was "balanced" for both suppliers and consumers. "The key variable that determines oil production in Russia is not the oil price but the fiscal terms," Rosneft chief executive officer Igor Sechin said.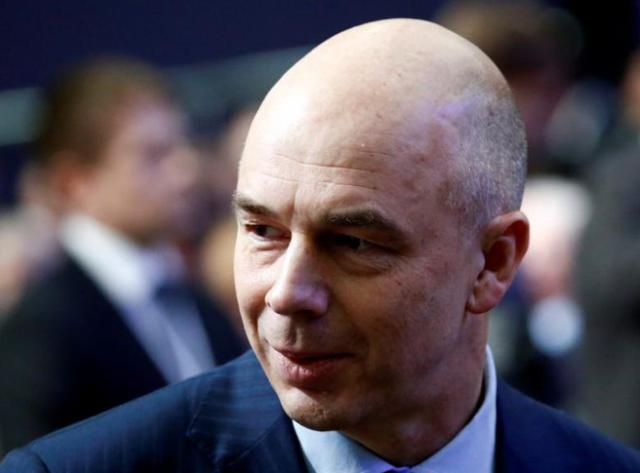 Russian Finance Minister Anton Siluanov. Source: Reuters.
Such conflicting statements give rise to doubts Russia will actually cut its production. Novak had said at the press conference following the OPEC/non-OPEC meeting that the non-OPEC cuts were "voluntary."
Earlier in December, former Saudi oil minister Ali Al-Naimi expressed skepticism that Russia would follow through on its promise to reduce its output by 300,000 barrels a day. "Will Russia cut?" Al-Naimi asked. "I don't know. In the past, they didn't."
Conclusions
It appears almost certain that Russia will not be cutting its output by 300,000 b/d in January. On the contrary, it plans to increase oil exports in 2017, which goes against the primary objective of the cuts, reducing world oil inventories.
From various articles, it also appears likely that Russian oil companies may consider a cut in production growth, and normal seasonal declines for maintenance in the spring, as counting towards its agreement. Such "cuts" do not amount to real reductions. I imagine the Saudis will not be pleased.
Disclosure: I/we have no positions in any stocks mentioned, and no plans to initiate any positions within the next 72 hours.
I wrote this article myself, and it expresses my own opinions. I am not receiving compensation for it (other than from Seeking Alpha). I have no business relationship with any company whose stock is mentioned in this article.