So much for a day off.
I was hoping to take a day or two off, but thanks to some hungry bears, I had to debunk two separate Seeking Alpha articles.
Before I start, I want to make it clear that I am not personally attacking these writers, I am simply providing my "side of the story" and hopefully my opinions will provide clarity.
There is certainly no law against shorting REITs (or betting against them), but it takes a certain skillset that most investors don't have.
First off, it takes money. REITs pay out dividends and that's the primary reason most investors own them. However, when shorting a REIT, the short seller must consider the dividend payment as a cost of doing business, and if the trade is not consummated within a reasonable time frame, the short seller can be left holding the bag.
Second, REITs payout consistent earnings since the underlying properties are generally leased for years at a time. The short seller must understand that the income being generated is predictable and unless there is a significant economic catalyst (i.e. the Great Recession), REITs are generally steady dividend payers.
Obviously, there are outliers, and some short sellers have made millions from shorting REITs.
Needless to say, I don't consider these two REITs in question outliers, and in fact, I believe the short sellers are throwing good money out the window. Let me tell you why…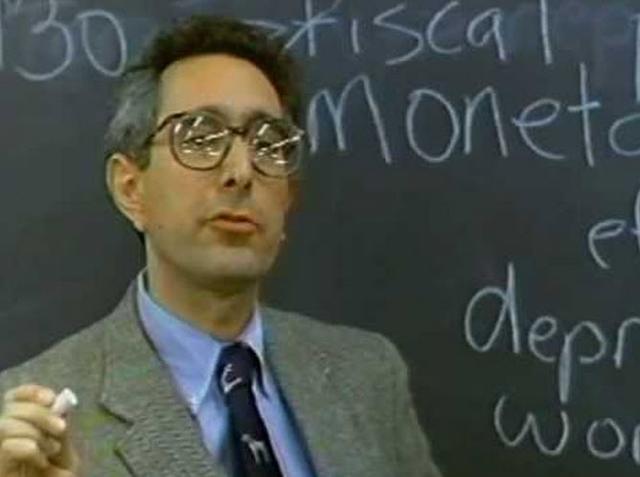 New Senior Investment Group: Don't Walk, Run Away
Michael Boyd recently published a PRO article and he stated that for "investors looking for stable, high-yield investments" New Senior (NYSE:SNR) is "certainly isn't one of them." He centers his arguments on three so-called catalysts:
Aggressive Estimates Of Cash Available For Distribution: Boyd explains that SNR's maintenance CapEx is light, he estimates an annual run rate (for CapEx) of $8 million annually. He states:
If you assume $30M as normalized straight line maintenance on this segment of assets (and I feel I am being kind), normalized FAD falls from $66M to $50M. The $64M in dividends paid out this year then goes from marginally covered to woefully under-covered and unsustainable.
Keep in mind, SNR deducts both routine (recurring) and non-routine (non-recurring) and most all REITs disclose and deduct routine CapEx. Boyd apparently does not understand that the $8 million run rate he is using is for routine CapEx. To get a complete picture of SNR's CapEx, you must look at the "all-in" CapEx costs that are roughly double the $8 million that Boyd states.
More importantly, SNR is not trying to be cute, all REITs, including Ventas (NYSE:VTR) report the same way.
My back-of-the-napkin calculation suggests that SNR spends around $1,400 per door per year on CapEx. SNR's portfolio is somewhat lower quality than VTR's (average expense of ~$3,000/door), but that's really a function of affordable housing vs. high-end housing.
Also, appraisers generally use $500 to $750/door for underwriting senior housing properties, and I do not consider SNR's ~$20 million in annual CapEx (see page 3 of the 10-Q) to be unreasonable, especially since Boyd points out "the company's assets are relatively refreshed and new."
Recent Covenant Breach: Boyd points out that "(debt) violations are a firm reminder that creditors hold much more sway than common stockholders." Specifically, he is suggesting that SNR breached a project yield covenants.
This is really the only "new" information that Boyd brings to the table. It's true that SNR did not discuss the one piece of debt on the earnings call, but this issue - in my view - is meaningless to investors.
The performance ratio (NOI/debt) was light for the quarter, but SNR can simply pay down debt of around $1.3 million to cure the breach. This is not a material breach, and SNR provided ample disclosure in the 10-Q (page 13):
The Project Yield covenant referenced above measures the leased portfolio's trailing 12-month operating results relative to the outstanding unpaid principal balance of the debt. Under the terms of the debt, the Company is entitled to cure non-compliance with this covenant by paying down the debt to the extent necessary to achieve the required project yield threshold.

With respect to the September 30, 2016 test date, a prepayment of approximately $1,300 would be required to achieve compliance. The prepayment is not yet due and, prior to the due date, the Company expects to finalize an amendment to the Project Yield covenant that would reduce the threshold beginning with the September 30, 2016 test date and continuing for the remaining term of the loan.

The amendment would eliminate the need to exercise a cure with respect to the September 30, 2016 test date, provided that the tenant's security deposit and other amounts posted by the tenant pursuant to the lease are escrowed with the lender.
To be blunt, I find Boyd's "major red flag" argument weak (at best). SNR is externally-managed by Fortress, a company with high-powered legal expertise. It's somewhat disingenuous for an analyst/contributor on Seeking alpha to suggest that SNR lacks disclosure.
Interest Rate Exposure: Boyd suggests that SNR's leverage could be impacted by rising rates. I don't disagree that SNR has high leverage and I have pointed that out in previous articles (here and here); however, Boyd takes a dig at SNR's floating-rate debt suggesting that the company was wrong for buying interest rate caps.
What's new here? It's well documented that SNR has higher leverage and that's why the market values the shares at a discount. By owning both net lease and RIDEA assets, SNR has hedged rate risk, and unless there is a dramatic rate increase, SNR has adequate cash flow to pay its dividend.
In summary, I can't argue that SNR is a riskier REIT, but Boyd is reaching when he suggests that SNR "lacks transparency." The suggestion that SNR is "under-reporting (or at the very least, under-investing) maintenance spending" is inaccurate.
Again, Boyd adds nothing new and the only argument he makes for a "distribution cut within the next two years" is SNR's Libor-based secured debt. Boyd's disclosure suggests he has no ownership in SNR, so it's unclear as to his reasoning for writing this article (again, nothing new).
Hannon Armstrong: IRS Chills HVAC Financier's Prospects, Part III
The next article is also a head-scratcher, but at least we know why the author is pounding the table for his short pick.
Pinenut has written three articles on Seeking Alpha and all of them have been short attacks. He/she has disclosed his short position and in the latest article, he continues to make the case that Hannon Armstrong (NYSE:HASI) will be impacted negatively due to its IRS classification.
I give Pinenut credit, the headline is clever, but that's where my compliments end.
There is nothing new. HASI has engaged with the IRS in order to get a PLR, and there is really no way to refute Pinenut's argument - there is clear ambiguity, but HASI's status should not change. There is no way for me (or Pinenut) to guess whether or not the IRS issues a PLR.
As I suggested earlier, it's costly to short a REIT and Pinenut will need to pack plenty of clothes for the "IRS Chill" to meltdown. HASI has provided forward-looking evidence such as (1) issuing shares, (2) insider buying, and (3) recent dividend increase (from $.30/sh to $.33/sh).
Admittedly, HASI's business model is unique and the argument that the IRS could "trim the corners" within the REIT sector is valid. But that's the only catalyst for the short seller, and arguably the perfect short seller's theme because HASI can't refute the argument.
Remember that HASI was a C-Corp. (for 20 years), LLC (for 8 years), and now a REIT. Regardless of the obvious ambiguity relative to HASI and the IRS, there's no way that HASI can disprove the short thesis until the IRS acts…. tick, tock, tick, tock.
We are obviously not recommending shorting HASI - shares are now trading at $18.70 with a dividend yield of 7.1%. Obviously, there is added volatility (~$850 million market cap) and for the higher risk investor, HASI is a compelling BUY.
In summary, I want to thank the two authors who prompted me to write this rebuttal. We all know that short sellers help create a healthy and efficient market that allows investors to improve the price discovery and to bring additional liquidity to the space.
Always remember that the dividend risk for short sellers is serious. If you short the stock at market close the day before the ex-date, you will owe the dividend (it will be deducted from your trading account and paid to the owner of the shares). This can rack up to big losses in a hurry.
Most importantly, it's always good to have contrarian opinions that provide an efficient price discovery mechanism.
Now, it's my day off….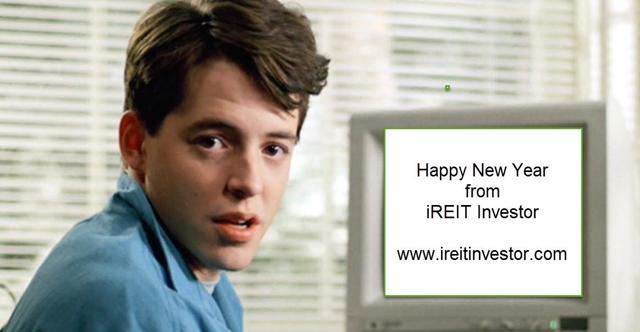 Disclosure: My brother is an employee of Blue Harbor, an operator of SNR and also affiliated with Fortress.
We will be publishing our top picks for 2017 in the upcoming edition of the Forbes Real Estate Investor.
Author's Note: I'm a Wall Street writer, and that means that I am not always right with my predictions or recommendations. That also applies to my grammar. Please excuse any typos, and I assure you that I will do my best to correct any errors, if they are overlooked.
Finally, this article is free, and my sole purpose for writing it is to assist with my research (I am the editor of a newsletter, Forbes Real Estate Investor), while also providing a forum for second-level thinking. If you have not followed me, please take five seconds and click my name above (top of the page).
The only guarantee that I will give you is that I will uncover each and every rock I can, in an effort to find satisfactory investments that "upon thorough analysis promises safety of principal and satisfactory return. Operations not meeting these requirements are speculative". (Ben Graham).
Disclosure: I am/we are long O, DLR, VTR, HTA , STAG, GPT, ROIC, HCN, OHI, LXP, KIM, WPC, DOC, EXR, MYCC, TCO, SKT, UBA, STWD, CONE, BRX, CLDT, HST, APTS, FPI, CORR, NHI, CCP, CTRE, WPG, KRG, SNR, LADR, PEB, BXMT, IRM, CIO, LTC, DEA, NSA, HASI, VER, SRG.
I wrote this article myself, and it expresses my own opinions. I am not receiving compensation for it (other than from Seeking Alpha). I have no business relationship with any company whose stock is mentioned in this article.