Value investors face paper losses when picking a bottom for a stock. The more the stock falls, the more discounted the stock looks from its intrinsic value. Valeant Pharmaceuticals (VRX) faced so many headwinds in 2016 that its only accomplishment on the market was not closing at a yearly low. 2017 is another challenging year for the beaten down stock. If headwinds moderate this year, chances are good the business will stabilize. What Valeant needs next are multiple catalysts.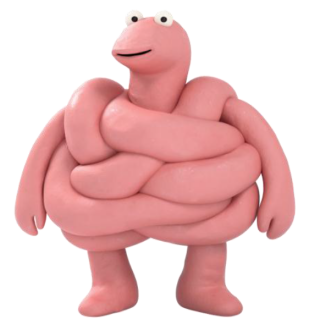 In the table below, the call for avoiding Valeant played out, but timing the turnaround proved unprofitable.
| | | | | |
| --- | --- | --- | --- | --- |
| Date | Return | Article Link | Call | VRX Price |
| 4-Dec-16 | | | HOLD | $15.3 |
| 15-Nov-16 | | | HOLD | $17.6 |
| 5-Oct-16 | -41% | | BUY | $24.6 |
| 15-Aug-16 | -42% | | BUY | $24.9 |
| 19-Jul-16 | -40% | | BUY | $24.3 |
| 19-Jun-16 | -35% | | BUY | $22.3 |
| 18-May-16 | -48% | | BUY | $27.9 |
| 3-May-16 | 59% | | SELL | $35.8 |
| | | | | |
Shareholders need to wait for two things to happen.
1/ Anticipate government capping pricing hikes for drugs
Generic drug companies were among the worst performers in the pharmaceutical sector. Markets correctly expect the government will intervene in capping the rise in drug prices. Mylan's (NASDAQ:MYL) EpiPen received negative news coverage for months. The $465 million settlement, along with a price cut for the drug may lift Mylan's stock.
Weak generic drug pricing for Endo International (NASDAQ:ENDP) hurt the stock price, but prospects are improving. Just as Valeant has drugs in development in its pipeline, Endo has in development a drug for treating cellulite (edematous fibrosclerotic panniculopathy). In 2017, Valeant is expected to launch Brodalumab in 2Q17 and latanoprostene bunod in mid-2017. Its NDA filing for topical psoriasis is 2H17, while its new formulation Phase 3 study for next-generation Xifaxan is scheduled in 2H17.
As generic drug makers settle, just as Teva Pharmaceuticals (NYSE:TEVA) did with the FCPA regarding its conducting in Russia, Ukraine, and Mexico, stocks in this sector will trade higher. Teva still has another suit pending resolution. It is one of six companies accused of illegally fixing drug prices.
2/ Asset sales
Valeant's stock lost close to half its value since last summer when the company failed to announce a sale for Salix Pharmaceuticals. Fortunately, the company repaid $450 million of its debt obligations in the second quarter: it paid down its loan amortization schedule for 2017 by the end of 2016. Valeant is in no rush to sell Salix.
The weak valuations for generic drug products do not favor selling the non-core assets at this time, but Valeant may want to this sooner, to lighten up its product portfolio. This will force management to focus growth on three areas: eye care (through B+L), dermatology (with Medicis) and GI (through Salix).
Takeaway
Markets do not anticipate any Salix sale this year, but if Valeant successfully negotiates a decent price, the stock will rebound. The company is beefing up the sales division in the unit, a move that will pay off as sales of Xifaxan improve. Takeda may want to acquire Salix sooner, employing its $3.75 billion in cash to fund Xifaxan's turnaround. Valeant benefits as it lowers its debt and cuts interest expenses while Takeda gains by holding a promising turnaround company.
Please [+]Follow me for continued coverage on value stock ideas. Click on my name next to my avatar at the top of the article. For a limited time (two-weeks), sign-up for a trial marketplace subscription. Thank you for reading.
Disclosure: I/we have no positions in any stocks mentioned, and no plans to initiate any positions within the next 72 hours. I wrote this article myself, and it expresses my own opinions. I am not receiving compensation for it (other than from Seeking Alpha). I have no business relationship with any company whose stock is mentioned in this article.