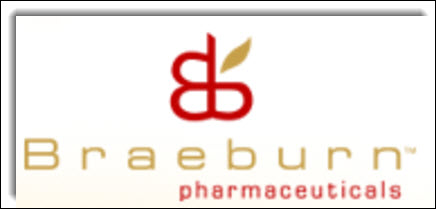 Quick Take
Princeton, New Jersey-based Braeburn Pharmaceuticals (BBRX) is commercializing an improved delivery mechanism for the treatment of opioid addiction.
The company has an extensive pipeline of related substances to expand its target patient population.
We don't know the proposed IPO pricing, but I'm positive on the company's prospects in the immediate future.
Company
Braeburn Pharmaceuticals was founded in 2012 to develop a treatment for CNS (central nervous system) disorders and is a wholly-owned portfolio company of Apple Tree Partners IV.
The management team is led by President and CEO Behshad Sheldon, previously of Apple Tree Partners and Otsuka Pharmaceuticals.
Sonnie Kim, Pharm.D. is Senior Vice President, Clinical Development & Medical Affairs and was previously Director of Clinical Strategy of Medscape and Director, Medical Affairs/Hospital Medicine at Otsuka America Pharmaceutical.
Post-IPO, existing sole shareholder Apple Tree Partners will remain controlling shareholder.
Technology
In 2012, Braeburn was formed to in-license an opioid addiction therapy from Titan Pharmaceuticals (NASDAQ:TTNP), receiving the U.S. and Canadian rights to Probuphine, an implant that provides a steady, six-month dose of buprenorphine for opioid addicts.
Below is a brief explainer video of the treatment:
(Source: CBS Evening News YouTube)
In November 2016, the company reported 'positive top-line results from a Phase 3 trial of weekly and monthly CAM2038, an injectable formulation of buprenorphine, for opioid addiction.'
In addition to various buprenorphine-related candidates for opioid addiction, the company has related candidates for chronic pain and other substances under development for other indications, as detailed in its pipeline status below: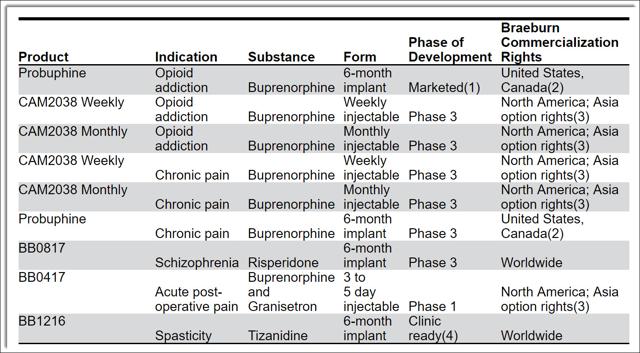 (Source: Braeburn Pharma S-1)
Market and Competition
According to a 2016 U.S. government HHS report, the country is in the midst of an opioid epidemic.
In 2014 in the U.S., more people died from drug overdoses than ever and 60% of those overdoses involved an opioid.
An average of 78 people died per day in the U.S. in 2014 from opioid-related overdoses.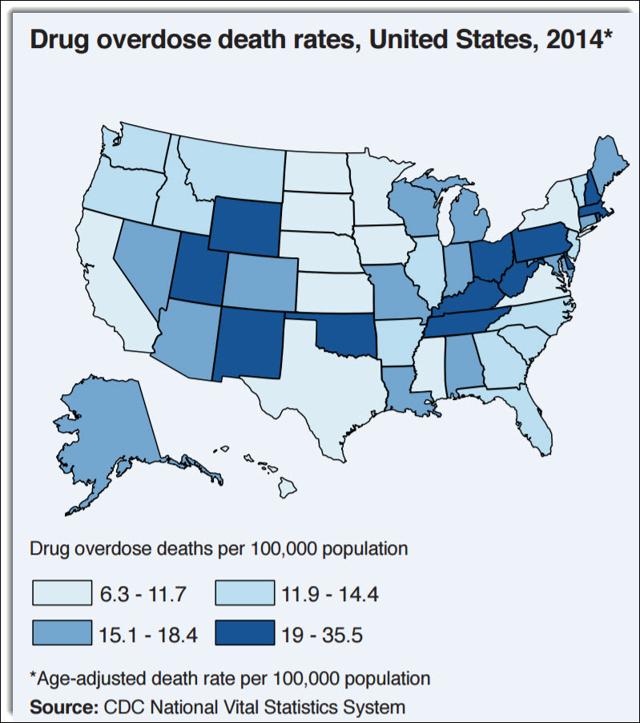 (Source: U.S. Dept. of HHS, CDC)
The growth rate of opioid overdose deaths has been dramatic: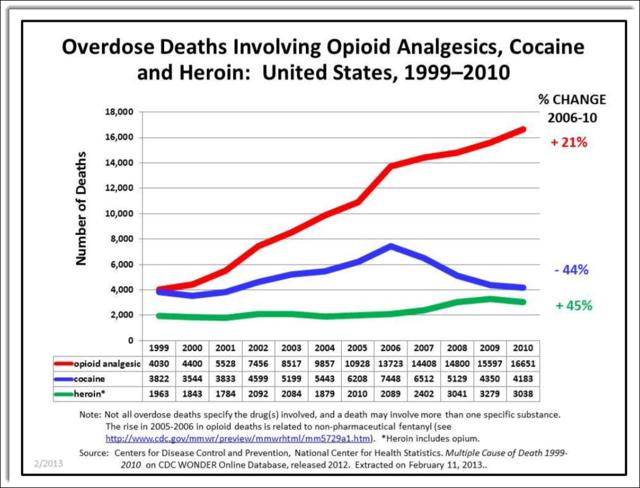 (Source: WhiteHouse.gov)
Competitive drug treatments for opioid abuse include:
Subutex (Actavis) - generic buprenorphine sublingual tablets
Suboxone - buprenorphine and naloxone sublingual film
Zubsolv (Orexo)
Methadone - older, legacy treatment
Vivitrol - injectable naltrexone
Financials
Braeburn's recent historical financial results are typical for a development & newly commercialized stage biopharma, with little to no revenues, high R&D and G&A expenses and significant use of cash.
Below are the company's operational results for the past two years (Audited GAAP):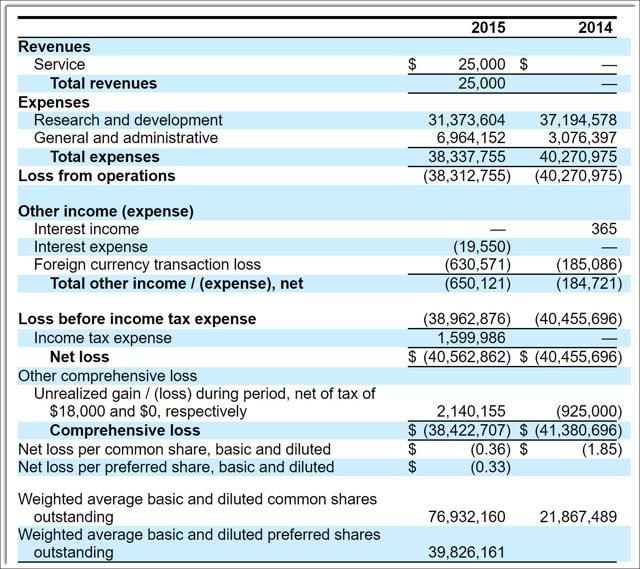 (Source: Braeburn Pharma S-1)
As of September 30, 2016, the company had $23.5 million cash on hand and total liabilities of $23.1 million.
IPO Details
Braeburn intends to raise $150 million in its IPO, with sole existing shareholder Apple Tree Partners committed to purchasing $40 million of that amount in a private placement.
The company has not provided an expected share price range of proposed post-IPO market capitalization.
It intends to use the net proceeds from the share sales to commercialize its lead candidate of injectable steady dose device treatment Probuphine (buprenorphine) and to advance the other candidates in its development pipeline.
Listed underwriters on the IPO are J.P. Morgan, BofA Merrill Lynch, and Deutsche Bank Securities.
Commentary
With the unfortunate rise of a public health epidemic of opioid overdoses in the U.S., the timing of Braeburn's prescient licensing and development of a potentially improved treatment delivery system for buprenorphine could not have been better.
Existing delivery systems such as injections and sublingual films or tablets have the potential for abuse or sub-optimal patient responses.
Braeburn's long-acting implantable device meters out the drug over an extended time, potentially improving results while reducing the possibility of patient abuse of the drug treatment.
The company is developing variants of its implantable device in order to expand its potential target patient population.
Braeburn says it has 'trained and certified approximately 2,400 healthcare providers to prescribe and implant Probuphine, and over 70 payors have indicated that they intend to cover Probuphine.'
In addition, the company intends to fully scale its sales force to 60 reps in 1Q 2017 and expand further upon future drug treatment approvals.
While I can't provide an opinion until we know the proposed price range and post-IPO valuation, I like the company's prospects, given the growing market size, the differentiated and promising drug delivery system and its healthcare provider and payor development successes to-date.
I will provide an update when we know more about the expected IPO pricing.
I write about technology IPOs, follow-ons, secondaries, and M&A deals. If you want to receive future articles automatically, click the +Follow link next to my name at the top of this article.
Disclosure: I/we have no positions in any stocks mentioned, and no plans to initiate any positions within the next 72 hours.
I wrote this article myself, and it expresses my own opinions. I am not receiving compensation for it (other than from Seeking Alpha). I have no business relationship with any company whose stock is mentioned in this article.
Editor's Note: This article covers one or more stocks trading at less than $1 per share and/or with less than a $100 million market cap. Please be aware of the risks associated with these stocks.