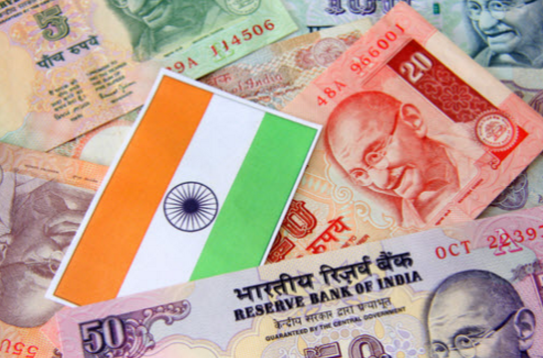 Thesis
India's economy is expected to grow at a reasonably strong pace in 2017, but will unevenly affect different sectors.
Sector outlook over the next 12+ months:
Positive: Lodging, telecommunications, utilities, real estate (though dependent on region)
Neutral: Energy, auto
Negative: Infrastructure
Overview
India (NYSEARCA:PIN)(NASDAQ:INDY)(BATS:INDA)(NYSEARCA:EPI) is one of the most stably growing emerging markets in the world, growing at 7.0%-7.5% annually in real terms. With robust GDP growth, relatively light leverage in both the public and private sector, upcoming capex reductions, and commodity price normalization, 2017 could be a sound year for Indian corporations. As capital investments decline and industrial capacity is added to the economy, private sector EBIT growth could rise above 10% for the year.
Companies are also gaining progressively better access to the capital markets, although banks are naturally much more likely to lend to larger, established companies with stronger liquidity profiles, especially at favorable rates. Smaller start-up businesses are still largely shut out and forced to lend at higher rates from private borrowers, such as foreign hedge funds and other alternative investment vehicles. But out of recognition that the capital spending cycle has likely peaked, borrowing should moderate into 2017.
The Central Bank of India is likely to keep rates stable to slightly down in 2017 as inflation decreases, dropping 244 basis points in year-over-year growth from July to November 2016. A slower pace of borrowing and potentially lower rates represent headwinds to the financial sector, but lenders will likely benefit from improved risk profiles of the private sector generally as margins and liquidity positions improve.
Some parts of the economy will suffer as a consequence of India's demonetization program, introduced in early November, where larger denomination bills were taken out of circulation. The ultimate purpose of the initiative was to crack down on counterfeiting to reduce its use in the funding of terrorism and the drug trade.
In real estate, a potential drop in interest rates would be favorable to the industry. Price growth should be increasingly apparent in cities with a growing middle class population and strong service-based employment opportunities. Sales volumes should increase over the coming twelve months as a whole, but there will be regional discrepancies depending on factors of local economy strength and housing supply (or capacity for additional supply).
In the hotel/lodging industry, in recent years the supply side of the market has grown at a rapid pace, which has consequently pushed down prices. Nonetheless, supply growth should diminish from the low-double digits in percentage point terms down to 7%-9% through the end of the decade. Yet at the same time, it is expected that demand growth will outstrip this supply growth by three percentage points or more. This should increase RevPAR throughout the industry and expand margins in the country's hotel sector.
India's infrastructure industry generally is expected to also tail off slightly as a consequence of the country's demonetization program, given its ties to the consumptive nature of the real estate sector. Several materials associated with the construction industry (e.g., lumber, concrete) are likely to see lower domestic demand on the basis of higher shipping and distribution costs. Demonetization also holds the effect of driving down the net liquidity positions of many infrastructure companies as a consequence of their inability to collect account receivables in a more typical time span.
The outlook on upstream energy looks to be largely flat to slightly bullish. The recovery of oil prices into the low-to-mid $50's per barrel supports higher production volumes. Natural gas prices have yet to recover in the same way as oil prices due to an even more severe supply glut. In the downstream sector, margins may be compressed for refineries with higher input costs, but prior investment in this area should add additional capacity to drive top-line growth even if margins take a hit. Marketing expenditures among downstream segments should remain even.
Utilities have bullish upside stemming from lower input costs (i.e., higher coal supply), but there is some level of supply risk as coal is largely imported. India has its own domestic coal resources, but are generally of the lower-grade variety due to its higher ash content. (About 63% of coal imports to Asian countries come from Australia and Indonesia.) Domestic utilizable coal supply has also shown improvements through an expansion of internal coal mining. Several Indian companies also own Indonesian coal mines.
The auto sector is likely to be up slightly. Despite India's large population, the auto industry has never made huge inroads within the country due to a lower-than-average need for motor-vehicle transportation. The demonetization initiative is also likely to provide a headwind to sales volumes on account of the fact that cash transactions have become more difficult, especially for higher-ticket items. Many also do not financially qualify for auto loans. GDP per capita for year-end 2016 is also likely to come in around slightly less than $2,000 per year, which makes automobiles affordable for only the wealthiest citizens on a relative scale.
With that said, the 7.0%-7.5% economic growth is conducive to a growing middle class and the recent drop in inflation (especially among volatile food prices from an above-normal monsoon season) boosts consumer confidence. The auto sector is also likely to receive a boost from the enactment of the goods and services tax in April that will simplify a complex tax code across state lines.
India's sugar cane industry has traditionally been a central component of the country's rural development and it remains the second-largest sugar producer in the world (behind only Brazil, which incidentally out-produces its next six closest competitors combined) (source: fao.org). Below-favorable weather conditions in 2015 are expected to keep sugar production depressed until Q3 2017, causing reduced supply and an uptick in prices.
This will be favorable for Indian sugarcane farmers and sugar companies in the near-term. However, starting in late-2017 onward, the situation is expected to reverse periodically with 2016's monsoon-related rains expected to benefit the upcoming crop. It may not be enough to offset the global supply shortage, leaving prices likely to be elevated for longer, potentially providing a level of margin expansion.
Smartphone use isn't yet widespread in India, but increasing levels of wealth and increasing technological penetration is likely to benefit the telecommunications industry moving ahead. India currently has three companies with over 100 million subscribers - Airtel India (OTCPK:BHRQY), Vodafone India (NASDAQ:VOD), and Idea Cellular (OTC:ICLQY). Despite the competition - nine companies have 50 million subscribers or more, including one that is state-owned - the demand for data consumption and the degree of untapped potential in the Indian market is bound to send many of these companies higher, at least when it comes to revenue growth in their Indian operations.
Conclusion
India is one of the more robust developing economies, and 2017 should provide around 7% growth in real terms. However, various sectors are affected differently and investing in Indian corporate bonds or Indian equities generally may be too broad a bet.
For example, it is likely that infrastructure may face headwinds due to the country's recent demonetization policy and higher input costs. Auto is likely to remain flat, as the relative wealth of the country is not yet at a point where automobiles are broadly affordable to a large swath of the population. Energy companies remain largely subject to the performance of the underlying oil commodity even as prices have recovered. On the other hand, real estate, lodging, and telecommunications should benefit through increasing urbanization and demand for modern technology. The utilities industry is likely to perk up on the back of higher coal supply including the increased development of domestic coal availability.
Disclosure: I am/we are long INDIA 10-YEAR GOVERNMENT BONDS. I wrote this article myself, and it expresses my own opinions. I am not receiving compensation for it (other than from Seeking Alpha). I have no business relationship with any company whose stock is mentioned in this article.
Editor's Note: This article discusses one or more securities that do not trade on a major U.S. exchange. Please be aware of the risks associated with these stocks.