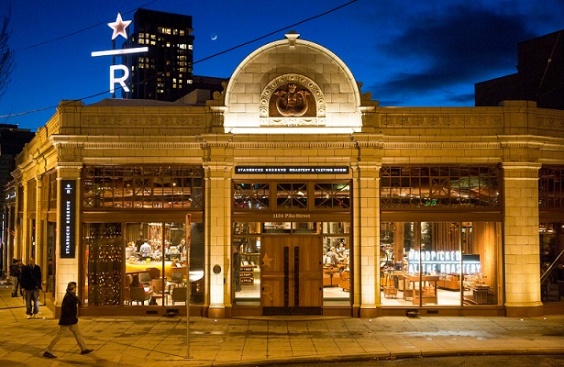 (Starbucks Reserve Roastery and Tasting Room in Seattle. Source: Starbucks)
Passion for customer service. Delivery of a unique customer experience. Execution of value-adding strategies. You won't find these sorts of line items in a company's financial statements. But they do have a major influence on a company's earnings and long-term success. Starbucks (NASDAQ:SBUX) co-founder and CEO Howard Schultz puts significant focus on serving the best coffee, creating the best customer experience, and executing the best strategy for innovation and growth. His vision and execution built Starbucks into the largest coffee house chain in the world.
The retail environment has changed drastically since Schultz's return as Starbucks CEO in 2008. Brick-and-mortar retailers continue to lose foot traffic and sales to Amazon (NASDAQ:AMZN), eBay (NASDAQ:EBAY), and other online shops (see Figure 1). In the U.S., retailers like Sears (NASDAQ:SHLD), Kohl's (NYSE:KSS), Macy's (NYSE:M), Kmart, Wal-Mart (NYSE:WMT), and J.C. Penney (NYSE:JCP) have collectively closed hundreds of stores in recent years. We're seeing retailers move slowly to e-commerce models as more consumers shop online. Schultz believes that the U.S. is over-retailed (too many stores), and for traditional brick-and-mortar retailers to succeed, they need to adopt new technologies, and evolve their physical stores into relevant customer destinations. In other words, the Macy's and J.C. Penney's of the world need to get more innovative and experimental-fast.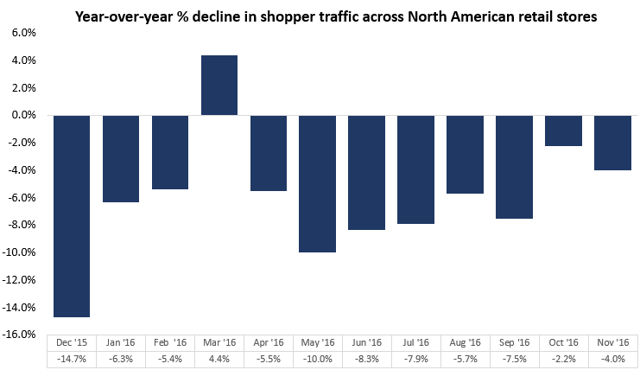 (Fig 1: The rapid decline of retail traffic in North America. Source: Bloomberg)
Building destination venues and long-lasting customer experiences
Brick-and-mortar retailers need to create a unique experience for customers that they can't get from an online retailer. Perhaps using new technologies to improve customer service. Or designing and renovating their stores to give them a distinct identity. Take Nordstrom's (NYSE:JWN) mega-stores at Toronto's Eaton Centre, and Yorkdale Mall as an example. You walk inside and you're greeted by curated art collections, sculptures, VIP lounges, and a cocktail bar (see Figure 2). There's full-service restaurants serving gourmet food, craft beers, whiskies, and red wines (see Figure 3). Not in the mood for alcohol? An espresso bar awaits you. If you've never heard of Nordstrom you'd think its a restaurant bar and not an upscale apparel retailer that sells premium and ultra-premium brands.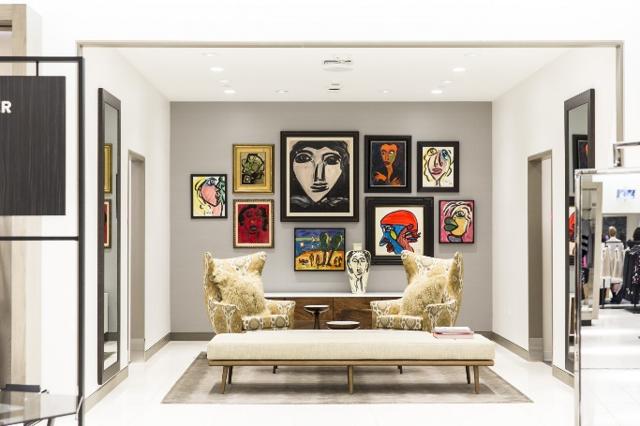 (Fig 2: Peter Keil portraits inside Nordstrom at the Eaton Centre. Source: Toronto Life)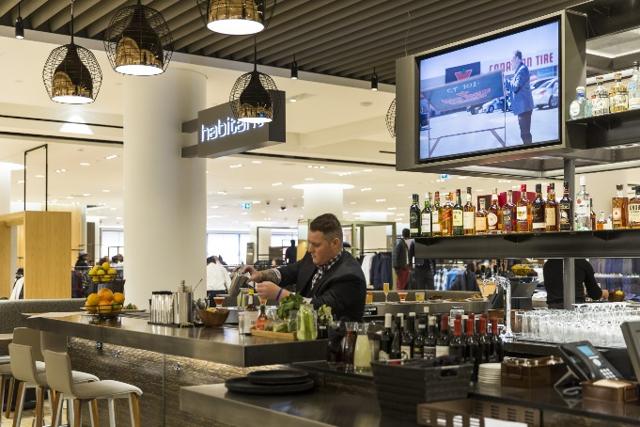 (Fig 3: The Habitant bar inside Nordstrom at the Eaton Centre. Source: Toronto Life)
Nordstrom built a premium destination that drives the customer experience to another level. There's no other department store that compares to Nordstrom's mega-stores in Toronto, in my opinion. It's become a third place outside home and work where you can hangout, stuff your face with fish tacos, drink Italian wine, and possibly do some shopping. I can see more retailers carrying out Nordstrom's store concept to steal the spotlight back from online retailers. And those that don't make the necessary changes will likely get shaken out of the market.
Starbucks plans to do more of the same by introducing a new class of upscale and innovative store formats to give customers an intimate and personal coffee experience. Now, this is not to say Starbucks' core line of stores are weakening-far from it. To put it simply, Starbucks believes it can do more for the customer. This is the reason why Schultz plans to step down from his CEO role in April. He wants to focus on the innovation, design, and development of Starbucks' Roastery and Reserve brand and stores. Starbucks President and COO Kevin Johnson will take his place as CEO. Schultz will become the company's executive chairman.
Starbucks opened its first Reserve Roastery and Tasting Room two year's ago, in Seattle. It's been dubbed the Willy Wonka of coffee. And I can understand why. The Roastery isn't your neighborhood Starbucks store. Step inside and customers are immediately absorbed in the coffee making experience. The store features a full-service pizza restaurant, an espresso bar, cozy lounges, and fresh pastries and cakes baked on-site, all surrounded by coffee silos, roasters, and other machinery (see Figure 4). There's also a cocktail-like coffee bar where you can watch the barista make your coffee using either the Mod Bar pour-over, Chemex, Clover, or Siphon brewing method.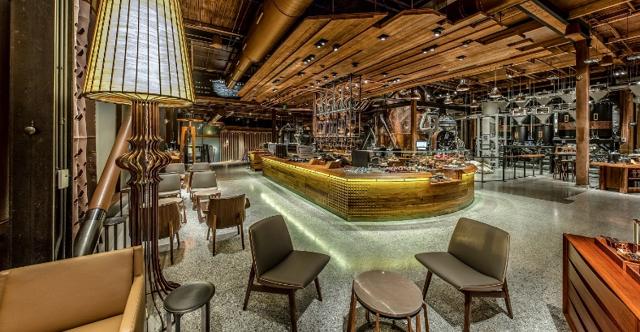 (Fig 4: Starbucks Reserve Roastery and Tasting Room. Source: Starbucks)
Like Nordstrom, Starbucks wants to create a destination or a third place for customers, and at the same time, deliver the best retail and coffee experience. The first Roastery has been a great success, with the average check being more than four times that of a typical Starbucks store. The next Roasteries will open in Shanghai in late 2017, and Tokyo and New York City in 2018. The New York Roastery will serve customers cocktails, beer, and wine, in an effort to turn the location into an evening hangout hotspot instead of just being a regular grab-a-coffee-and-go cafe.
Starbucks plans to open at least 20 Roasteries by 2021 (see Figure 5). The new line of Reserve stores and Reserve bars are an extension of the Roastery experience. Starbucks expects the Reserve stores will produce twice the average transaction size as compared to the typical Starbucks store. The new Roastery and Reserve stores will sell food from Italy's high-end bakery Princi and serve breakfast, lunch, and dinner. Starbucks also plans to open stand-alone Princi bakeries in Seattle, New York, and Chicago in late 2017 and early 2018.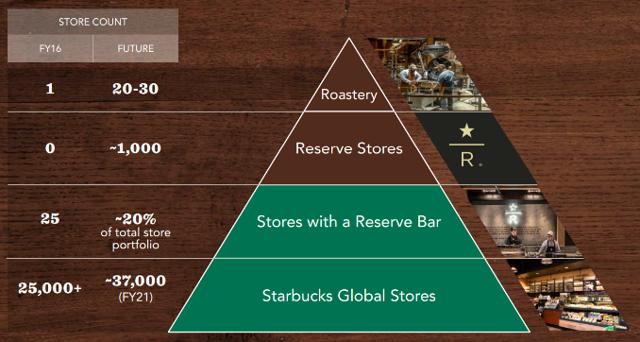 (Fig 5: Starbucks store development plans. Source: Starbucks presentation)
The new Starbucks store formats intend to premiumize the brand. This strong focus on retail innovation and broadening the customer experience sets Starbucks apart from competitors. The Roastery and Reserve stores make the Tim Hortons and McDonald's McCafe stores I visited in Toronto look bland and tired-looking. I believe it's important to try or visit (if you can) a company's product(s) when performing investment research. You can't measure customer service and experience by analyzing financial statements even though they have a major influence on the company's underlying financial results and long-term success, as I previously mentioned.
I think Starbucks coffee products, customer service, and overall experience is superior to competitors. And long-term investors will see that translate into more sales and profits over the longer term.
Reading recommendations
Disclosure: I/we have no positions in any stocks mentioned, but may initiate a long position in SBUX over the next 72 hours.
I wrote this article myself, and it expresses my own opinions. I am not receiving compensation for it (other than from Seeking Alpha). I have no business relationship with any company whose stock is mentioned in this article.