AT&T's (NYSE:T) roll-out of the DirecTV Now service has been greeted by enthusiasm by some (me) and skepticism by others. The later camp notes that margins, at least on the introductory pricing, are likely to be slim and may cannibalize the company's traditional DirecTV product offering.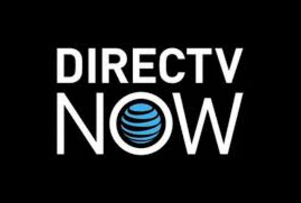 In my mind, the DirecTV Now product was a forward-looking master stroke that begins to create an ecosystem that reduces churn, creates longer-term synergies and, in an era of increasing wireless (and content) choices, creates a compelling bundle that appeals to all (but millennials in particular). In last months, " AT&T's DirecTV Now: The Unexpected Fall Hit", the surprisingly positive initial response of consumers is discussed.
Disrupter
Earlier this week, T announced plans to test, in Austin, TX, a 5G wireless network for DirecTV Now streaming (the product is offered via data, not satellite or cable). At speeds 100 times quicker than existing 4G technology, 5G is a means of delivering DirecTV Now without the need for supplementary Internet service. Displacing a discrete Internet provider is a means of capturing all of a consumer's communications spend much as cable companies had great success earlier this century with "triple play" bundles.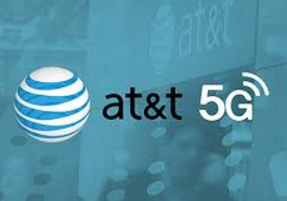 As a first mover, 5G has the potential to create a short-term competitive advantage for T. However, I'd expect Verizon (NYSE:VZ) to roll-out comparable technology in a comparable timetable. More importantly, T is creating the potential to displace cable providers (Internet) and defend itself against current and future content plays from providers such as Netflix (NASDAQ:NFLX) and Alphabet (NASDAQ:GOOG) (NASDAQ:GOOGL).
Intel's (NASDAQ:INTC) announcement of a 5G modem suggests the major industry players are rallying around the technology. On the technical side, industry cooperation is key to ensure T is not making heavy investments in what could become an orphan technology.
Defensive Measure
With T attempting to acquire Time Warner (NYSE:TWX), the company is strongly suggesting content, and enhanced content delivery, are needed to provide a compelling value proposition for consumers as data begins to go the way of voice. Voice, once highly valued and valuable is now a commodity that is practically given away. Data of course is still on the upswing, but the proliferation of Wi-Fi hotspots portends a day when it to will be free or near-free. The ability to use data to acquire/use content in a convenient, seamless and easy manner is where value will be created.
Dividend
Despite being viewed as a stodgy company, I have long been impressed with the ability of T's management to avoid disastrous price wars and instead change the conversation (more data, not lower prices). As SA readers know, many (if not most) T investors care only about one thing- a safe and growing dividend. Personally, I think the dividend is not as safe as many think. However, I do think the moves by T management represents forward thinking to ensure its franchise is secure, its cash flows are secure and its dividend is secure.
Stock
Partially as a result of T's success in acquiring DirecTV and partially as a result of continuing strong execution (and a rising market), T's stock has appreciated 24% in the last year.

Source: Google Finance
T's PE has increased from 13x at the end of 2015 to 15x at the end of 2016. The multiple expansion is clear evidence the market is valuing T's transformation as adding both profits and future stability/sustainability.
Summary
T's roll-out of DirecTV Now appears to be more than a product extension. DirecTV Now is part of T's plan to "future-proof" the Company and make it more compelling and "important" to consumers. By using 5G technology, T has the potential to displace existing providers of Internet services and use the combination of wireless communication, data and content to create a useful "ecosystem" that is synergistic, valuable and (somewhat) "future proof". All these actions are taken by a thoughtful management to enhance the value of the Company and protect the (future) dividend.
Please consider "Following" me if you wish to learn more about T and other interesting and compelling investments.
Disclosure: I/we have no positions in any stocks mentioned, but may initiate a long position in T over the next 72 hours.
I wrote this article myself, and it expresses my own opinions. I am not receiving compensation for it (other than from Seeking Alpha). I have no business relationship with any company whose stock is mentioned in this article.