Next time you visit your local Wal-Mart (NYSE:WMT) you might be in for a good surprise. Wal-Mart seems to be stepping up its efforts to prevent thefts. In St. Louis, where I live, Wal-Mart has been rolling up a combination of LCD screens, smart cameras and a significant increase in posters telling customers that they are being recorded. As a company, we have a mixed outlook for shares of Wal-Mart this year. The strong dollar will certainly be a pressure for its bottom line, but at the same time, WMT offers a valuation that isn't overextended along with the safety of global revenue diversification. We suggest investors to hold onto their shares, and we recommend Wal-Mart's shares as a must-have for retirement and 401(k) plans.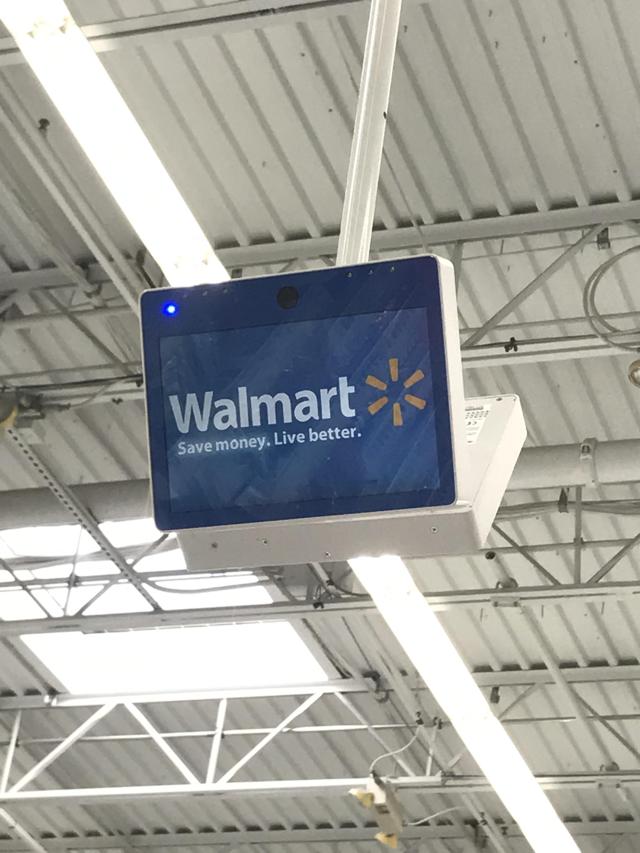 How it all began
As it was well reported, in 2012, Wal-Mart did away with night time store greeters, and daytime positions were cut as well in an effort to save store money. The end result was that thieves saw an opportunity to steal now that nobody was at the door to prevent them from walking out the door with a cart full of groceries. It turned out to be an expensive mistake, and by 2014, greeters returned to Wal-Mart. Then, the company, again in an effort to save money, started rolling out self-checkout kiosks on all of its stores, giving 7 to 12 kiosks to manage to one person overseeing the process. Again thieves saw an opportunity to steal and inventory shrinkage became a problem again. In 2015, Wal-Mart lost $3 billion due to theft.
Again customers saw an opportunity to steal by skipping on paying things while bagging them or hiding them from the people overseeing the process.
I have friends who work at Wal-Mart who claim thieves now have an easier time legally stealing goods because they can now claim they forgot to scan the item. Its checkout system allows them to bypass bagging items, therefore the weight of the item can't be checked. Also some people bring their own bags and scan everything first and later bag their items. You just have to hope the person scanning the items didn't "forget" what items had already been scanned in the cart and which ones aren't.
That couldn't be done before when a cashier was checking out your items and you had to empty your cart in order for everything to be processed. It's harder to prove wrongdoing and therefore managers have less enthusiasm to go after customers who "forgot" to pay for something.
The New Fix
Wal-Mart seems to be installing smart camera systems on every hall where inventory shrinkage is high. These systems are motion activated, and every time someone is in a hall, a camera starts recording the subject all while showing this recording on an LCD screen on real time in the middle of the hall. Also some cameras have been installed that have the ability to zoom in on individuals and track their movements. These systems allow security officers to focus on areas where activity is actually happening and where a theft would result in a higher loss. For example cosmetics, clothing, electronics, automotive and appliances. While leaving the systems out of groceries, canned goods and frozen products.
It's even a possibility that in the near future Wal-Mart might integrate artificial intelligence into its video feeds to know when customers' actions are "suspicious of theft". By recording in segments rather than continuous feed and incorporating artificial intelligence into its video systems, the company would be in a much better position to decrease inventory shrinkage at a very cost efficient way.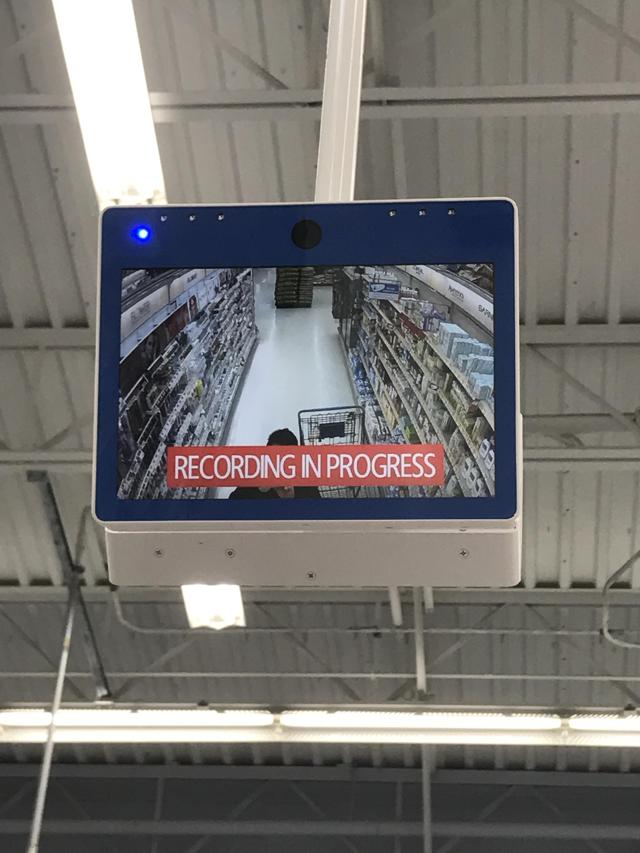 From visiting several stores in the St. Louis area, I was able to confirm that this seems to be an effort focused on its Supercenters. As it is, Wal-Mart seems to hope the program will provide enough of a deterrence against future thefts as customers see themselves on screens on every hall. On top of that, it is putting posters everywhere letting customers know that they are being watched and that preventing thefts helps keep their prices low. My guess is that if these initiatives prove to be good enough, Wal-Mart won't go a step further and add artificial intelligence into their video feed.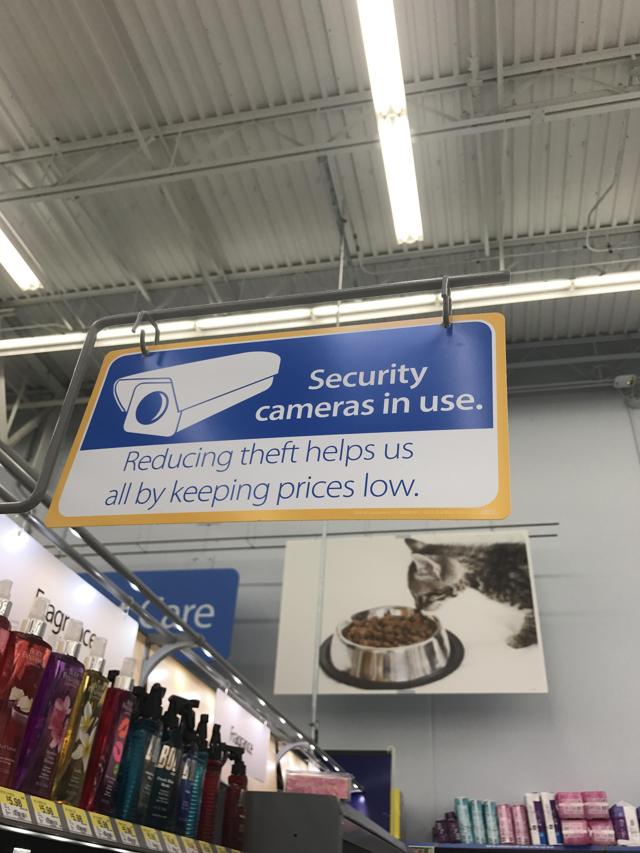 Thanks to Amazon (AMZN), we now know the technology exists to track subjects and know everything that is in your cart. Wal-Mart seems to be installing the framework to have the same capability in the future in case it decides to go the same route.
Conclusion
In the following weeks, the media will probably follow up more on these developments at Wal-Mart, and it will probably be something addressed by management during the fourth-quarter conference call. We will also know whether this is a Beta program, a nationwide program, or a global program. Throughout 2017, we will be able to confirm whether these initiatives make a difference on Wal-Mart's bottom line. It's a positive development to see the company going all in against thefts.