Bellingham, Washington-based eXp World Holdings, Inc. (OTCQB:EXPI), a unique national, agent-owned, cloud-based, residential real estate brokerage started in 2008, is on a rapid growth track in the U.S. and Canada.
CEO Glenn Sanford, 50, explains his company's unique features and reasons for a dramatic surge in agent numbers and revenues.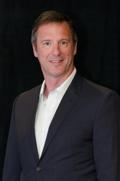 Harlan Levy: Your company is on a real tear with third-quarter-to-third-quarter trailing revenues coming in at $42.6 million, up 112 percent. How many new agents have you been hiring and where?
Glenn Sanford: Our agent count is up 151 percent in that period, and we finished the year with 2,401 agents in 42 states, up from last January, with a third of them in Texas and many in Georgia, Oklahoma, Southern California, and other Southern states and a few in Canada in Calgary and Alberta, and we're in the process of opening up in Ontario.
H.L.: So what makes you truly unique?
G.S.: Our virtual campus and minimal bricks and mortar, agent ownership, and a high commission split.
The brokerage operation is to a large extent very similar to other brokerages in that the agents have their relationships with their clients. The clients interact with the agents in person, on the web, via email, phone, text, messenger, any number of different media during the buying and selling process.
Where we're different is that the way our agents, brokers, managing brokers and our staff collaborate, the B-to-B application of our technology.
With the cloud we've created a 3-D-immersive world, "eXp World," providing collaboration and infrastructure for agents, brokers and staff to be able to meet on a daily basis like in real life. You literally show up as an avatar on our "campus." It's like a video game with boardrooms and auditoriums where you walk your avatar through the door, and if you may want to go into the auditorium you find a seat, and up front in the auditorium is a presentation on a board, and the individual presenting, an avatar, will stand at the podium and talk about what's being presented. And we can have panels and guests and videos and all kinds of multimedia. There can be a couple of hundred people in that auditorium or meeting. We've had meetings with 200-plus people attending.
The campus also has a virtual help desk. We've got a transaction office, an agent services office, private offices for executives and other break-out rooms for various meetings, all virtual, at any given time on anything that would happen in a brick-and-mortar office. An agent who has a question about a transaction would walk into the transaction room and meet with a transaction coordinator, another avatar, and whoever is there you can have a conversation with.
We have nine people on the support side for anything from getting your computer fixed to figuring out how to access a piece of software. We've got 11 people in agent services, so if you go to the agent services office, they can walk you through the elements of getting set up with your local multiple listing service, connecting with your broker, making sure that you're on track to take the classes on campus that you need to take. If you're in the process of putting together a transaction, you can go into the transaction office and say that you're having trouble entering a transaction into Skyslope, one of the real estate platforms professionals use for transaction management. A transaction service member can tell you how to upload a transaction, or describe something on a screen they can share so the agent can submit paperwork and get paid on time, or a managing broker can answer a question on a contract. It's very interactive.
There's also tons of training that takes place on campus, so it could be listing clinics, buyer clinics, any number of different classes. We have about 25 hours of classes each week. If you're an agent you can jump in and participate, be part of the conversation.
H.L.: That sounds great, but other real estate companies have their virtual connections. What's the difference?
G.S.: Our big differentiator is the way our agents, brokers, managing brokers and our staff collaborate, the B-to-B application of our technology, with agents, brokers, and staff being the "B-to-Bs," being able to be on one campus and be able to virtually walk across the hall and ask somebody a question in a way that's much more like it would happen in real life. That's really the difference. It does differentiate us from almost any other company that's tried to go virtual.
When most companies go virtual they don't have virtual offices, so their ability to collaborate and communicate, to have an immersive experience drops dramatically. The problem is that the people who work together don't have a place where they can collaborate in real time, so they have to go to websites gotomeeting.com or join.me or Google Hangouts to do that, but they have to be scheduled.
In our environment we have an "always-on" campus, a go-to meeting that runs 24/7 that anybody can log in and out of and talk about whatever they want.
H.L.: You also pay high commissions. How does that work?
G.S.: Because of our cloud-based operation we have only two small offices in Bellingham and Reno, Nevada, the minimum bricks and mortar that both states require for a brokerage, very small executive offices specifically for compliance. They weren't designed for meeting clients. They're for the managing brokers and for the states to audit files we're required to keep.
But we're partners with executive office company Regis, so our agents get a Regis card so they can use the co-working centers of any Regis anywhere in the U.S. and Canada to meet in professional settings if needed.
Because of our lower operating cost model, our agents get paid more and keep more of the commissions on their transactions. In a traditional brokerage, an agent might be paid a 70 percent split. In our office our agents are on an 80-20 split, and because we don't have to maintain the bricks and mortar and because our staff work anywhere around the country, we're able to maintain much better margins than your traditional brokerage.
H.L.: How do your agents get to own a piece of the brokerage?
G.S.: Agents get a token amount of shares from their first transaction - 100 shares - and they also get 500 shares when they "cap," which means once they've sold above $1.5 million to $2 million of real estate they will have generated about $80,000 in gross commission income. Also, once they pay the company $16,000 they then go to a transaction-fee based model, where they get 100 percent of their commission less $250 for the firm per transaction for the balance of the year. They also get 500 shares for each new agent they attract to the firm. All those shares vest after three years with the firm. Agents also can elect to be paid in company stock for 5 percent of their commissions.
H.L.: How do your agents get business?
G.S.: I'd say 80 to 90 percent of listings are generated through personal relationships with existing agents. Or they may generate some of these leads online or from Zillow or Realtor.com, or they may get them from their own personal websites. We provide a ton of really great technology to help agents generate business. We announced in October a partnership with commissionsinc.com, an Internet regeneration company for real estate agents, which means they help build the websites that agents can create traffic to, whether through Google or social media or their print media or other advertising so they get consumers to go to their website.
H.L.: I'm not quite sure how commissionsinc.com works. Tell me more.
G.S.: All of our agents for no charge get the commissionsinc.com website, an excellent lead-generation platform for agents and agent teams. They build our agents' websites that compete very effectively on the Internet for consumers looking to buy or sell property. It helps consumers identify our agents' personal websites so they can potentially work with them. The consumer may have gone to Google and typed in "Boston homes for sale," and one of the websites that shows up will be your version of the website created by commissionsinc saying it's powered by broker eXp and displaying the homes for sale from the multiple listing service plus any featured properties from eXp. If consumers click on your website, they'll be on the commissionsinc platform. As a result the agent is able to get a fair number of clients for a relatively modest fee.
H.L.: Let's get to your background, how you got to found and head eXp. Where did you start your career?
G.S.: I've been involved with technology from start-ups since the late 1980s. In 1987 I was a stock broker and raised money for a number of small companies. In the 1990s I launched an online service called Interactive Café in western Canada.
It was a service that we were building out to compete with AOL. That was when the Internet started to take off. Then we ended up morphing from that to website development and doing a lot of work on the web.
In 1998, I ended up developing a web-based business plan around e-commerce and logistics, warehousing, and the e-commerce front ends for small-to-mid-size manufacturers and retailers to sell a product online and have it delivered from manufacturers to consumers. That was eShippers.com. We were acting as a middle man partnered with United Van Lines and Mayflower Transit.
Then a small public company in Canada wanted to finance it right before the dot-com collapse. We raised a couple million dollars when we needed $40 million, and the market moved away from us, so we ended up shutting that down in 2001.
H.L.: What came next?
G.S.: At the end of 2001, I went back to doing real estate development work and took it to the Northwest from Arizona.
One of the websites that I worked on was for a local real estate agent, and he talked me into getting my real estate license in 2002. In April I became a licensed agent and was working at a Prudential franchise in Bellingham, Washington.
I went on in 2004 to starting a real estate team. We actually ran teams in six different cities - Bellingham, Seattle, Phoenix, Nashville, Portland, Oregon, and some smaller teams in Las Vegas and Long Beach, California.
We all worked at Keller Williams, currently the largest real estate brokerage by agent count. We affiliated all our agents with Keller Williams, and we were generating Internet leads for consumers who were primarily looking to buying homes, and putting those leads for individual clients with our agents in those different offices, and then we would work with them to buy a home.
In 2006, our team of 45 agents was in the top 50 nationally with Keller. We did over $60 million in residential real estate sales that year. I was the head organizer.
In 2007, having paid a lot of fees to Keller, we decided to start our own firm, Buyer Tours Realty. We ran it similarly to how we ran it at Keller, and we did about $73 million in production that year.
H.L.: Sounds good, except you then hit 2008. What happened?
G.S.: In 2008, we were on track to do about $100 million in production and then the market totally collapsed in the second half of 2008.
At that time we had three bricks-and-mortar offices, in Bellingham, Seattle and Phoenix. With the downturn in the economy we ended up closing the doors on the Phoenix and Seattle operations, and we had a skeleton crew and had our agents in Seattle affiliated with our Bellingham office.
In 2009, with my technology background, I tried to figure out how we could build a real estate brokerage that wasn't dependent on bricks and mortar. That was the challenge, because at that time it was not profitable to run a real estate brokerage because of how slow the market was.
So throughout the summer we developed what became the eXp business model and launched eXp Realty on October 6, 2009, with 24 agents in Bellingham and Seattle and in the Phoenix metro area. We operated with three little offices there, the minimum bricks and mortar for compliance, a location for the state to audit files. And that brings us to where we are now with our virtual campus, reasonably high agent commissions, and agent ownership.
H.L.: So what's your outlook on the residential real estate market for this year and beyond?
G.S.: For the foreseeable couple of years, I think we'll still be in a reasonably low interest rate environment, which bodes well for home ownership and for the housing economy at large. And I don't expect any significant events like what happened in 2007 and 8, so essentially the market will be "steady as she goes."
Disclosure: I/we have no positions in any stocks mentioned, and no plans to initiate any positions within the next 72 hours.
I wrote this article myself, and it expresses my own opinions. I am not receiving compensation for it (other than from Seeking Alpha). I have no business relationship with any company whose stock is mentioned in this article.
Editor's Note: This article discusses one or more securities that do not trade on a major U.S. exchange. Please be aware of the risks associated with these stocks.