Note: Friday morning's job numbers have the potential to reverse the recent rate drop. If numbers are considered good by the market, then rates will rise and gold will continue its downward march. On the other hand, if the market smells weakness in the job numbers, rates will drop further and gold will test the $1200 zone.
Gold's bounce in price was expected and overdue. At this point, even though many students of gold's behavior have declared a bottom, we maintain that this is a normal correction in what has been a breathless descent. The chart below, shows the over-sold technical nature of gold last week (pink ovals), and the correction that has occurred this week.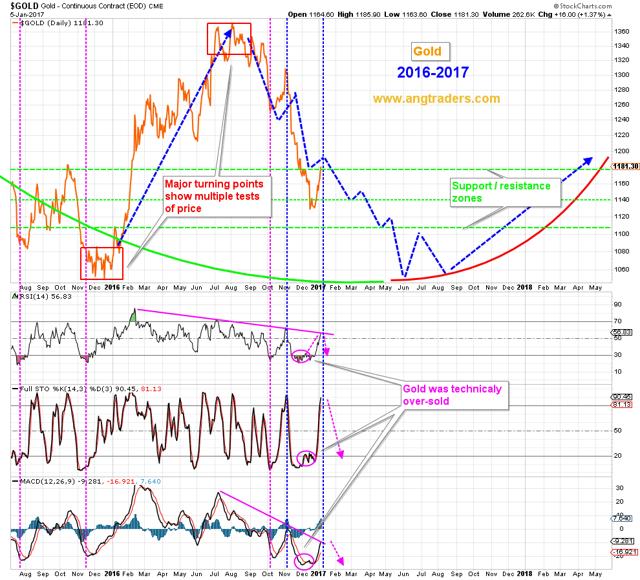 Notice how major turning points are characterized by multiple tests of the price level before breaking out in either direction (red rectangles). The current price change did not repeatedly test the low. In addition, the stochastics are back up to the October level (blue vertical lines), and the RSI and MACD have both met their respective trend lines and are likely to turn down once more. Unless gold breaks through the $1200-$1210 resistance, we will continue to view this bounce as corrective in nature.
Lower rates and, therefore, a lower dollar, is what has driven gold's price increase (chart below). A check-back in rates is reasonable, considering their rapid rise over the last two months. It does not signal a change to the upward bias of rates (and the dollar) at this point.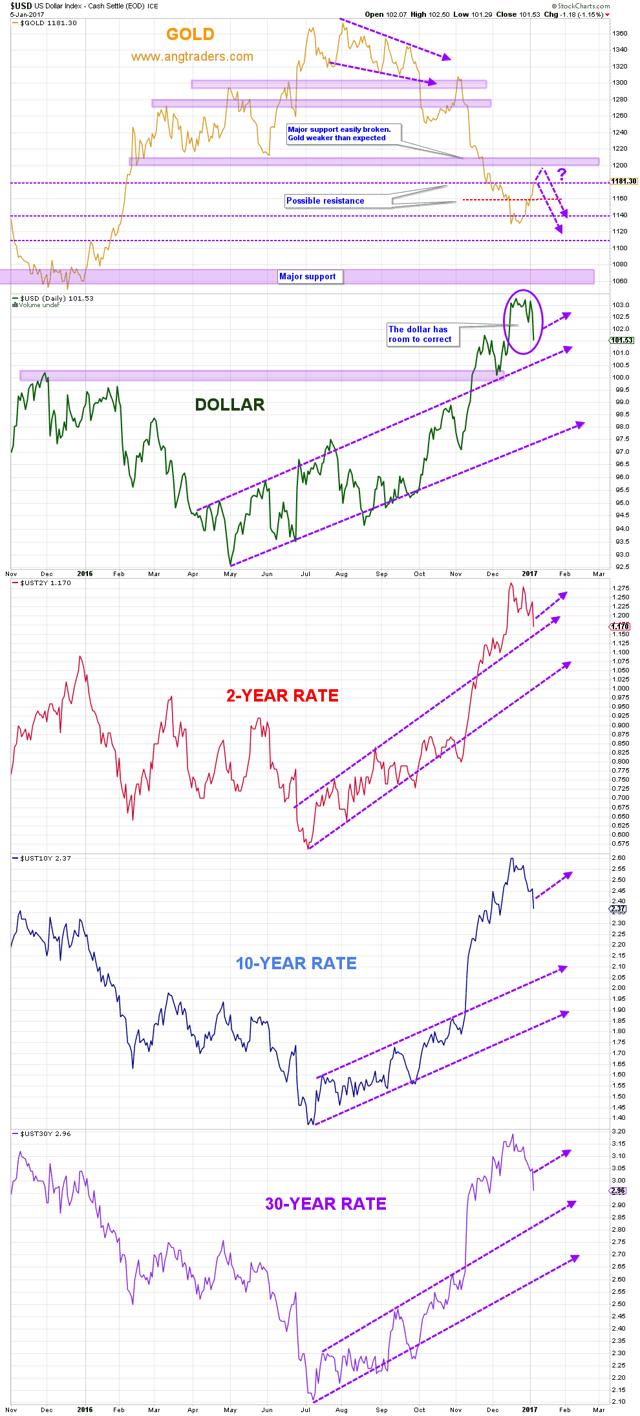 The strong correlation between the USD/JPY and gold is still not signaling a change in direction for gold. The chart below (vertical lines) compares today's trading to that of Q1 of 2013 and Q3 of 2014. After both times, the USD/JPY ratio increased and gold decreased. This pattern still holds and we expect gold to continue its descent.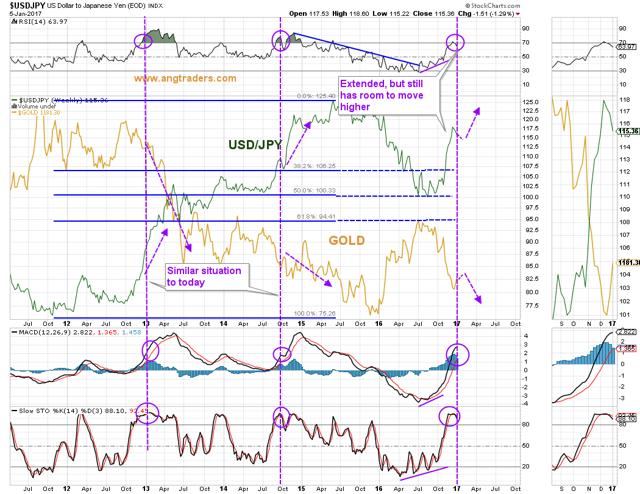 Finally, the big picture should remind us of the similarity of today's market with that of 1999-2000 (pink rectangles in chart below). The wider trend is not affected by gold's recent bounce, although further price appreciation could start to change the picture.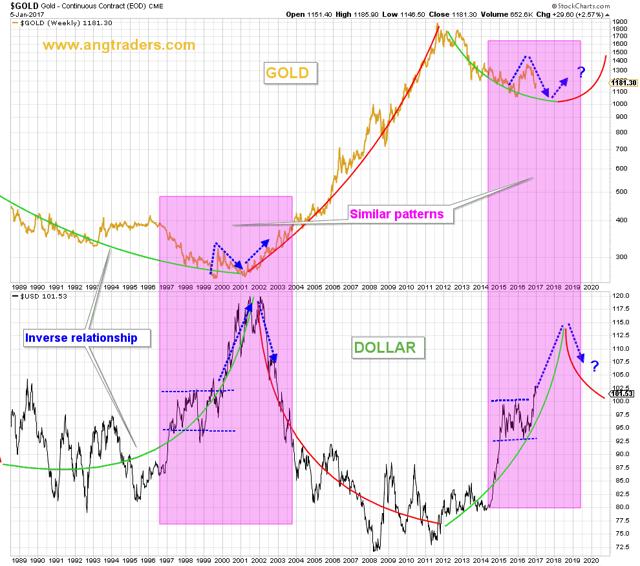 In conclusion, gold's recent appreciation in price has not changed the overall upward bias of rates and the dollar and, therefore, gold is likely to resume its downward move.
Disclosure: I/we have no positions in any stocks mentioned, and no plans to initiate any positions within the next 72 hours.
I wrote this article myself, and it expresses my own opinions. I am not receiving compensation for it (other than from Seeking Alpha). I have no business relationship with any company whose stock is mentioned in this article.