As part of the annual order and delivery battle between Boeing (NYSE: BA) and Airbus ( OTCPK:EADSF) ( OTCPK:EADSY), I provide a monthly overview and analysis. The November report can be read here. In this article, I take a look at the orders and deliveries in December.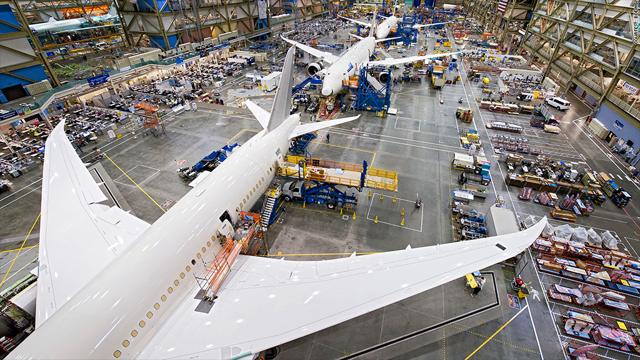 Orders

Figure 1: Boeing orders up until December 2016 (Source: AeroAnalysis)
In November, Boeing booked 13 orders. December saw a significantly lower order inflow with a focus on narrow-body sales. Boeing received 290 orders - eight wide-body orders and 282 narrow-body orders.
An order for the Boeing 787-8 from Tanzania that had been announced earlier ended up in Boeing's order book.
Uzbekistan Airways ordered four Boeing 787-8 aircraft.
Jet2 ordered four Boeing 737-800 aircraft.
Two unidentified customers ordered three Boeing 787-9 airframes.
One Business Jet customer ordered a Boeing 737 MAX.
Unidentified customers ordered 13 Boeing 737-800 airframes.
Unidentified customers ordered 263 Boeing 737 MAX airframes, two of these unidentified orders can be attributed for GECAS (75 aircraft) and Travel Service (5 aircraft). The orders include a single order for 100 aircraft.
At list prices, the orders are valued $32.7B, but after discounts, the market value is closer to $15.8B.
Compared to December 2015, order inflow increased by 23%. In 2016, Boeing received 848 orders versus 868 in 2015, a 2.3% decline. Boeing is still trailing year over year and I think it is unlikely that the company will see order inflow rising year-over-year.
With the year coming to an end a few important conclusions can be drawn:
Net orders fell by 100 units
Boeing's cancellations almost doubled in December 2016
The Boeing 777 failed to reach desired order inflow
The order from Iran has not yet been finalized
Deliveries

Figure 2: Boeing deliveries (up until) December 2016 (Source: AeroAnalysis)
For 2016, Boeing guided slightly lower, reflecting lower production rate on the Boeing 747 program and the transition towards the Boeing 737MAX combined with a gap on the Boeing 737NG. In October, the jet maker increased its guidance for deliveries in 2016 from 740-745 deliveries to 745-750 deliveries.
In December, Boeing delivered 67 aircraft valued at $5.5B.
Deliveries increased by three units month-over-month and 14 more compared to December 2015:
Split between narrow- and wide-body deliveries was 60:40, likely going to drive cash flow higher in Q4 results.
Boeing delivered one Boeing 767 and 1 Boeing 747 freighter aircraft.
Boeing delivered 14 Boeing 777s meeting its annual target.
Boeing delivered 11 Dreamliners. The uptick I expected remained absent. With 137 deliveries the number of deliveries fell slightly short of expectations.
The number of the Boeing 737 deliveries was in line with expectations, reflecting the Boeing 737 MAX being implemented in the production system.
Boeing met its delivery target, a target that it increased in October. The jet maker delivered 748 aircraft, a decrease of 14 units compared to 2015.
Book-to-bill ratio
Just like in 2015, Boeing has targeted a 1:1 book-to-bill ratio. However, internal figures suggest that Boeing is aiming for a book-to-bill ratio of .7, and we observed a slight change in rhetoric as well. In December, Boeing booked 290 orders and delivered 67 airframes, resulting in a book-to-bill ratio of 4.3. Year to date, the book-to-bill ratio is .9.
Customer spotlight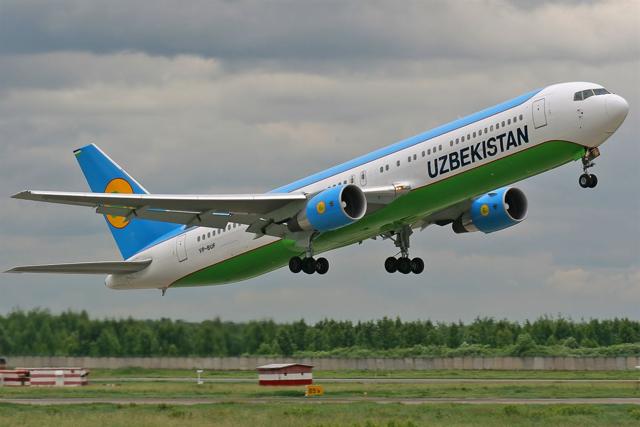 In this month's customer spotlight, we have Uzbekistan Airways. The airline was commenced operations in 1992. The airline has a total of 58 destinations.
The airline took over the Uzbekistan operations of Aeroflot in 1992. A year later the airline introduced Airbus aircraft for international routes. The airline currently has a fleet of 35 aircraft, including four freighter aircraft. Its fleet consists of narrow body Airbus A320 and Boeing 757 aircraft and wide body Boeing 767 and 787 aircraft.
Conclusion
In December, Boeing saw its order inflow contract again with a focus on narrow-body orders. Boeing's gross book-to-bill ratio is .1.13, which is higher than the .80 a month ago.
In 2015, Boeing achieved its book-to-bill target at the very last moment. Despite lower anticipated deliveries in 2016, I expected Boeing to be facing a challenge to achieve its book-to-bill target. With a net book-to-bill ratio .9 in 2016, Boeing indeed did not achieve its targeted ratio.
In April 2015, I published an article in which I stated that the order books of jet makers are not bubbles, but should decline at some point. In that article, I shared my thoughts and expected order inflow to decline. With oil prices having declined ever since, chances are the order books will decline sooner than I expected at first. It seems that what I expected almost two years ago did materialize in 2016.
Boeing did hit a 1:1 book-to-bill when looking at the gross order inflow, but fell short 10% when we look at the net order inflow.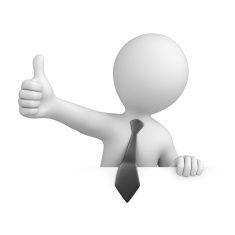 Join Seeking Alpha's newest Premium Research Service focusing on the aerospace and airline industry for less than $1 a day and get access to our research, trades, tools and databases.
If you would like to receive updates for my upcoming articles, please click the "Follow" text at the top of this page next to my profile.
Disclosure: I am/we are long BA.
I wrote this article myself, and it expresses my own opinions. I am not receiving compensation for it (other than from Seeking Alpha). I have no business relationship with any company whose stock is mentioned in this article.
Editor's Note: This article discusses one or more securities that do not trade on a major U.S. exchange. Please be aware of the risks associated with these stocks.